3 Things to Know About Exporting Equipment
Heavy equipment and industrial machinery are used worldwide, and there is a substantial market for the sale of equipment overseas. Both used and new heavy equipment is regularly exported from the U.S., but it can be quite a daunting prospect if you've not had to export bulky machinery before. There are exports and import regulations that govern the shipping and sale of heavy machinery, and you need to be aware of what's required when transporting equipment overseas.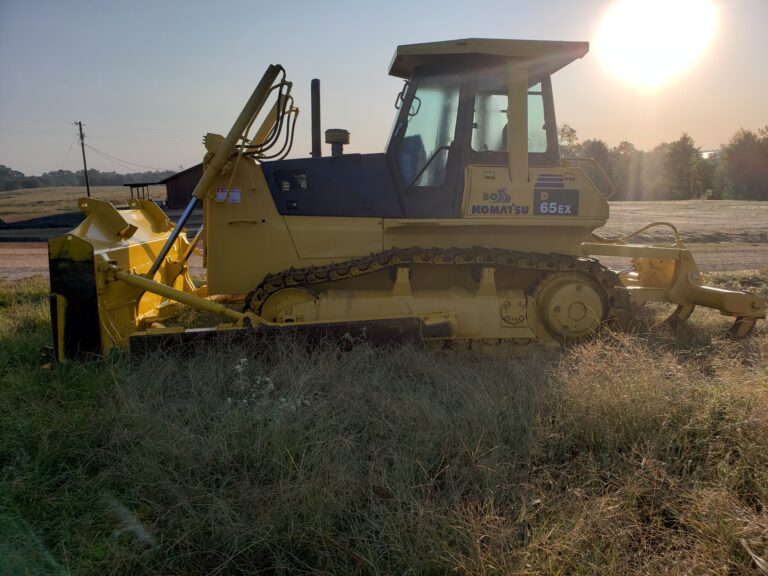 Export with a Trustworthy Company
If you're looking to maximize profits when selling a used piece of heavy machinery or you're looking to profit from the sale of new equipment, a trusted freight company is essential. If you choose to handle every aspect of your heavy equipment export, there are several advantages of working with a trusted freight and shipping company that you're missing out on. Working with the right heavy machinery transport partner will get you the results you're looking for, without the hassle of arranging every aspect by yourself.
Finding a reputable handler of heavy equipment shipping has its own range of benefits. Knowing which rules and regulations apply to your exported equipment is vital, and a well-established shipping company will have this knowledge at their fingertips. Not only that, utilizing a trustworthy shipping partner will often save you thousands of dollars in transport arrangements and can potentially reduce shipping times. Novice buyers and sellers can sometimes be taken advantage of if they are unfamiliar with a given market, and a relationship with a shipping partner can help avoid that.
Freight & Shipping Export Methods are Important
One of the most frequent mistakes that people make when exporting heavy equipment is to find the first shipping option that works for them and sticking with it for convenience. Often, people will look at the container port that's closest to where the equipment is and the port nearest to where the machinery is being delivered to, and work with this delivery route. However, it's worth knowing that the port fees and timing of deliveries are not the same at every port, affecting the overall shipping costs and expected delivery time.
It's essential to consider all shipping possibilities, not just the most direct route. Indirect export routes can save thousands of dollars and even ensure the equipment arrives several weeks earlier than it would if it were traveling the most direct shipping route. Exporting often involve a combination of shipping methods, such as:
Ro-Ro shipping
Container Shipping
Rail Transport
Truck Transport
Machine inspections, paperwork requirements, and many other tasks can all rack up costs associated with the sale. The shipping method of choice can help to recoup some of these losses, which is why it's essential to consider all route options.
Many heavy equipment types can be shipped on ro-ro vessels if working, drivable machinery. Alternatively, larger equipment can be dismantled and shipped in containers. While a shipping container offers more protection at sea, dismantling, packing, unloading, and re-assembling during the transport process can add to the expected lead time of heavy machinery exports.
Exporting Heavy Equipment Overseas Can Be Profitable
While it may, at first, seem more profitable to ship machinery locally because you're avoiding longer shipping times and your equipment is not traveling as far, it can be much more beneficial to send it out of North America. Thousands of pieces of heavy machinery is exported every day, particularly mining, agricultural, and construction equipment. Whether you're looking across the U.S. border by road to Canada or Mexico or overseas to Europe, China, Australia, there are often new homes thousands of miles from your equipment's starting point that can net you a nice profit.
The shipping process works on a supply and demand basis. When the oil and gas market struggles and mines are closed down, dozers, excavators, and other machinery regularly used on these now-defunct job sites can be in more demand elsewhere. Often, developing countries will have contractors and dealerships that specialize in importing used equipment ready to be retired, so you can get a great deal by choosing to ship overseas to a country that is willing to utilize machinery close to retirement age.
Step 1:

Fill Out Quote Form

Fill out the short & easy quote form.
Step 2:

Speak With An Agent

We'll pick up your heavy equipment or vehicle.
Step 3:

Get Transported On Time

We deliver on time so you can get back to work.