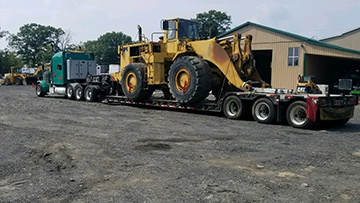 You Can Depend on Heavy Haulers to Haul Your Equipment nor Matte Who Manufactured It! Just Call (800) 908-6206
Heavy Haulers delivers cargo to the outermost locations and despite any challenges that may arise. We have over ten years of first-hand substantial trucking experience that comes with customizing haulage experiences for our clients. Our overland shipping services extend from the south in Mexico to the very northernmost parts of Canada and Alaska.
The Heavy Haulers shipping technique is fine-tuned to ensure expensive and fragile machinery or equipment is handled safely and securely. Our success lies with the flexible staff and the capable fleet of flatbeds, RGN low decks, and hotshot trailers. Dispatch managers will handle insurance and permits for the transportation of oversize machinery and equipment.
For difficult journey stretches that may be encountered during equipment haulage, Heavy Haulers will employ escort outriders or pilot cars. A free no obligations valuation is available when you call Heavy Haulers dispatch managers on (800) 908-6206 today.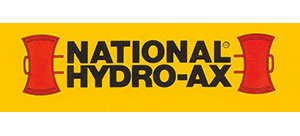 Shipping Hydro-Ax Equipment
Heavy Haulers will transport your heavy equipment to the farthest corners of the 50 states in Mexico, Columbia, and the USA. We have qualified drivers that will ensure that the heavy equipment reaches your preferred destination on time. Moreover, our team will provide you with a detailed logistics report about the journey at hand and the time limit as to the earliest time that the shipment will reach the preferred destination. We know that the success of your business depends on quick delivery of the heavy equipment to its final destination. That is why we strive to ensure that there are no delays whatsoever.

Transport Hydro-Ax Equipment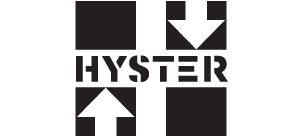 Shipping Hyster Heavy Equipment
Heavy Haulers have a team of professionals who have worked in the construction equipment transportation industry. They are therefore well conversant with what needs to be done in the industry. Our company encourages and rewards innovative employees. We seek to come up with efficient ways that will ensure that our clients' equipment is delivered on time with minimum difficulty. Besides, we interact with the clients to know what they expect from us. This has given us the best insight as we strive to become better in the heavy haul industry. We hope that more customers will entrust us with this duty for a job well done.

Transport Hyster Heavy Equipment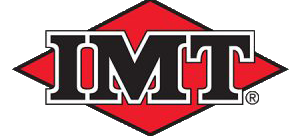 Shipping IMT Equipment
The sole responsibility of any transport company is to ensure that their clients are satisfied with the latter. And that is what we exactly do at Heavy Haulers. Our clients' satisfaction is the main priority. We know to be successful, customers have to give us a positive review and spread the gospel of excellent service delivery to their peers. Our team handles logistics in a satisfactory manner that will leave all parties satisfied. We hope that you will hire us to transport your heavy construction equipment.

Transport IMT Equipment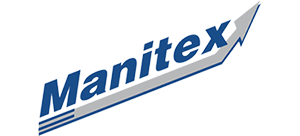 Shipping Manitex Vehicles
Manitex is a commercial and industrial manufacturer of innovative boom trucks and trailers- with the ability to carry a wide and very long load. Heavy Haulers, a transportation and shipment service provider is committed to help in moving heavy machinery to different clients across USA, Canada, and Mexico. At Heavy Haulers, we delight in offering specialized transportation services of heavy and bulk loads across the United States of America, Canada, and Mexico. Additionally, we do rigging, dismantling of equipment and containerization to ensure that goods are delivered to the client safely. We offer transportation services to any geographical region even across the US boundaries.

Transport Manitex Vehicles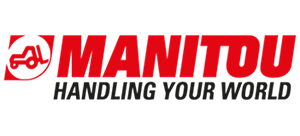 Shipping Manitou Equipment
Manitou construction headquarters are in Traverse City, Michigan. It is owned by Rajiv Pradhan. Manitou Groupe, a French manufacturer, extended its activities across the world in order to help more customers access their quality heavy equipment. Heavy Hauler is committed to shipping Manitou's heavy equipment to clients in all states and across Canada and Mexico. Manitou is the leading and largest company that has been developing equipment for solutions of an array of applications. Manitou designs assemble and distribute their professional handling equipment around the world. It also deals in the selling of used construction equipment and a high range of material handling equipment.

Transport Superior Broom Equipment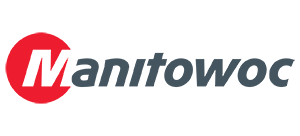 Shipping Manitowocs Equipment
Call Manitowoc, for amazing lifting services and equipment in the United States and have them shipped safely to any destination in the USA, Canada, and Mexico by renowned Heavy Haulers Company. Manitowoc is an established worldwide dealer in cranes manufacturing and lifting equipment used in loading and offloading heavy goods and even in construction works. Manitowoc is an American fortune 1000 manufacturer of lifting solutions that also distributes and services the equipment around the world.

Transport Manitowocs Equipment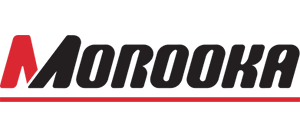 Shipping Morooka Equipment
When you are in need of transportation services, Heavy Haulers is the right company you should think of. We have access to many specialized heavy hauling equipment which can transport any type of heavy equipment from Marooka manufacturers regardless of the size, shape, length or dimensions. We carry over dimensional, oversize and all kind of loads to any place in the United States of America. The availability of many transportation types of equipment in our company allows us to select the proper vehicle for your load regardless of the type of cargo or equipment you have for shipping. Contact us on (800) 908-6206 and let us handle all your massive hauling needs.

Transport Morooka Equipment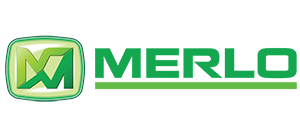 Shipping Merlo Equipment
You can't doubt heavy haulers services when it comes to moving Merlo construction equipment to their destination. Apart from having a wide range of specialized trailers, we have extensive safety measure put into place to protect your load, we have insurance for all our hauling trucks as well as the weight of your shipment and we ensure your load complies to all the state and national standards to avoid putting your pack or your company into unnecessary risks. We haul any loads despite their size and dimensions and also oversize loads that are too heavy for regular road travels. We have specialized in shipping agricultural, construction and other types of large loads that you need to transport.

Transport Merlo Equipment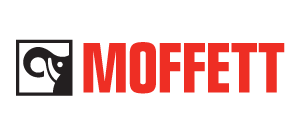 Shipping Moffett Equipment
Think of Heavy Haulers Company when it comes to choosing transportation services for your Moffett construction equipment. With the availability of different varieties of shipment vehicles explicitly designed for massive load movement, we can haul any type of machinery irrespective of the size, height, length or width. We also have professionals and experts profoundly experienced in the transportation of heavy equipment, and therefore will handle your loads with care to ensure there are no damages during the transportation process.

Transport Moffett Equipment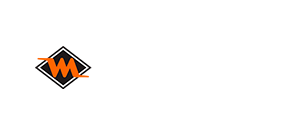 Shipping Morbark Equipment
Our company has quite a good number of fleet trailers which have different adjust abilities to fit any type of equipment from Morbark manufacturers. Our drop deck trailer offers highly versatile hauling methods.They have no roofs, no sides, and no doors and utilizes two drop deck levels an element which allows it to haul a large number of heavy equipment.

Transport Morbark Equipment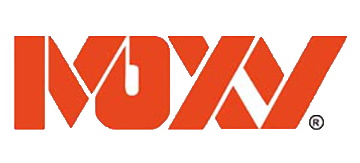 Shipping Moxy Equipment
Our company has quite a good number of fleet trailers which have different adjust abilities to fit any equipment. Our drop deck trailer offers a highly versatile hauling method. They have, no sides and no doors, no roofs and utilizes two drop deck levels an element which allows it to haul a large number of heavy equipment.

Transport Moxy Equipment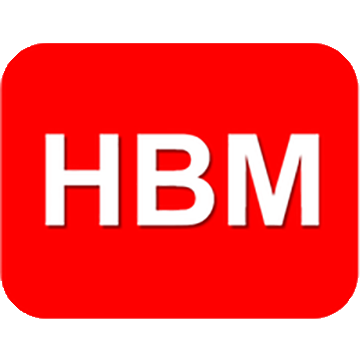 Shipping HBM Haibo Equipment
Heavy Haulers has an extensive network that covers 50 states in Canada, Mexico, and the USA. We ensure that the HBM HAIBO construction equipment reaches their final destination on time as we know the repercussion that comes with any delay. We also understand that we are handling delicate equipment that needs to be kept safe from any damage. Our qualified personnel will handle the transportation process with the utmost professionalism to avoid any inconveniences on both parties involved.

Transport HBM Haibo Equipment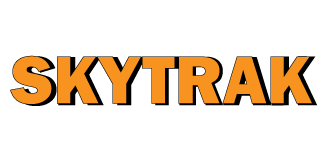 Shipping Skytrak Equipment
Whatever sort of machinery you are shipping, reach us today. Our trademark is, client satisfaction before anything else and that is what we deliver. Regardless of where your hardware is and irrespective of where you need to deliver it to, we can without a doubt haul it, and we will make extra effort to ensure it is transported at a reasonable and affordable rate.

Transport Skytrak Equipment