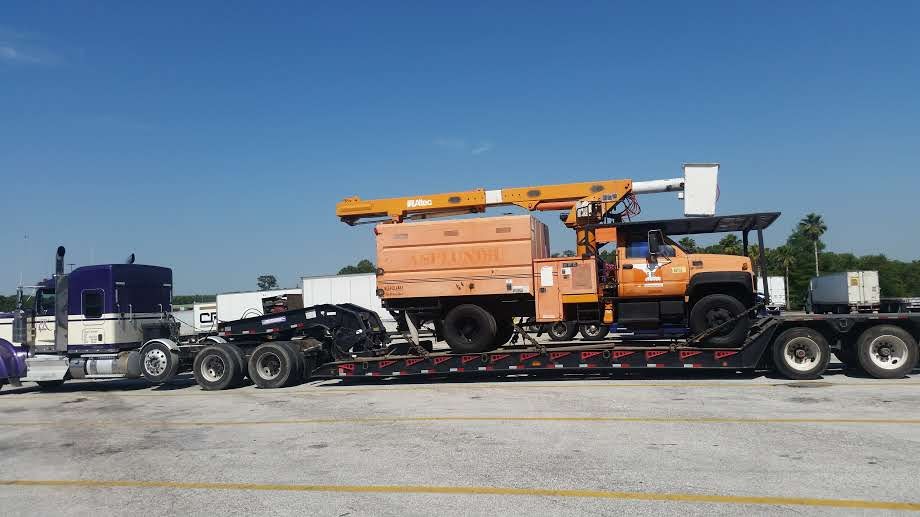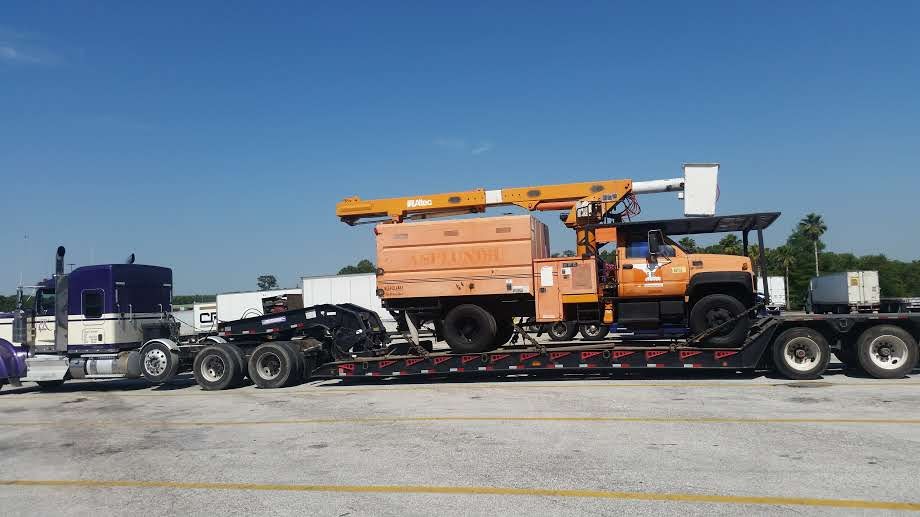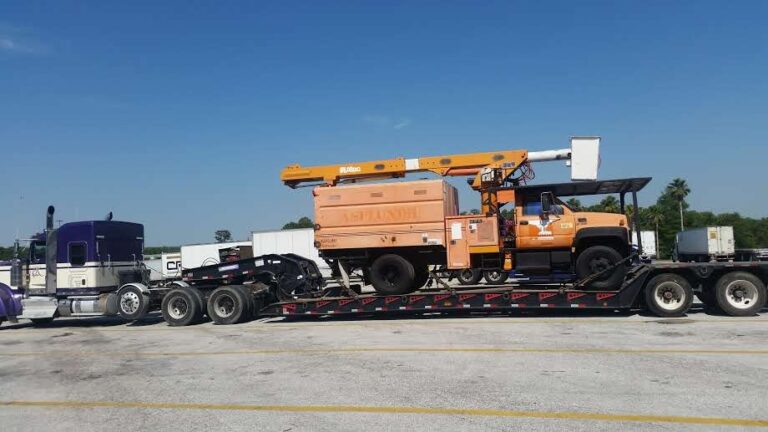 Julian was recently asked to transport an Asplundh tree truck from Wheaton, Illinois, to Amherst, New York. The client wanted the truck delivered so they could remove trees cutting off the passage of power lines. The 583-mile journey using I-94 E was to take 8 hours. Julian and his team began processing the request immediately. Each step was planned out with strict attention to detail. Asplundh tree trucks are considered heavy duty trucks, and at Heavy Haulers we transport equipment right.
Loading Asplundh Tree Truck for Transport
Julian and his team of specialists ensured the vehicle was ready for shipping before loading it on the flatbed trailer. All the loose items inside the vehicle were removed and recorded. The tire pressure and gas tank level were checked. Soon afterward, the Asplundh truck was loaded on a step deck trailer. The weight of the truck and the trailer were checked, and the shipment dispatched. The entire loading process took less than two hours. Julian conducted a quick pass of the schedule, and he established the operation was ahead of schedule.
All transports are handled by specialists such as Julian, who commit to delivering loads safely and on time.
Detailed and Safe Asplundh Truck Hauling
The transportation of trucks requires alertness on the road. Moreover, the loaded set up must allow a clear line of sight for other motorists on the road. Julian and his team ensured the loaded vehicle met all the required standards. Along the journey, the driver made integrity checks to the shipment. During these stops, he took breaks to minimize fatigue. After 7 hours and 30 minutes, the shipment was at the client's preferred location.

Heavy Haulers offers transparent and trustworthy heavy machinery transportation services. All our operations in the past have been marked with the professionalism of an industry leader. All transports are handled by specialists such as Julian, who commit to delivering loads safely and on time. Our specialists are handpicked from the heavy load transport industry. We ensure they match our high standards for more efficient services. Our agents are always on standby to process your request.
Get Your Heavy Duty Truck Transport Quote Now!
Step 1: Fill Out Quote Form
Fill out the short & easy quote form.
Step 2: Speak With An Agent
We'll pick up your heavy equipment or vehicle.
Step 3: Get Transported On Time
We deliver on time so you can get back to work.

Recommended Blogs For You: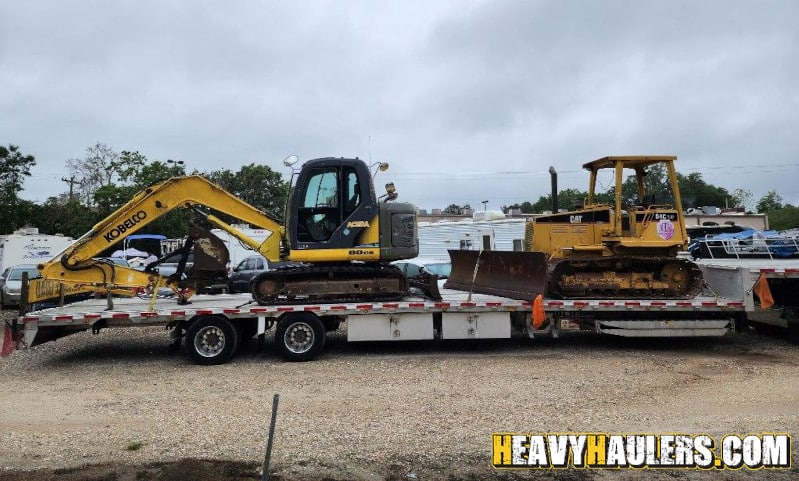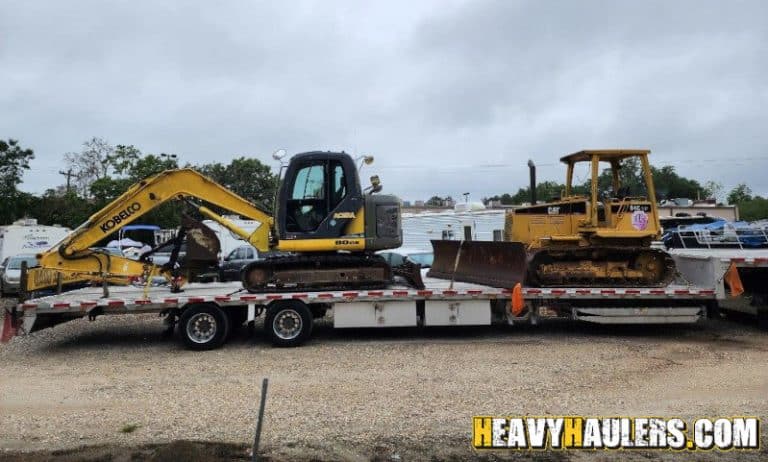 With any industry, fraud, and scams happen from dishonest people trying to make a quick buck. Heavy equipment transport and vehicle shipping have high volumes of money changing hands.
Read More »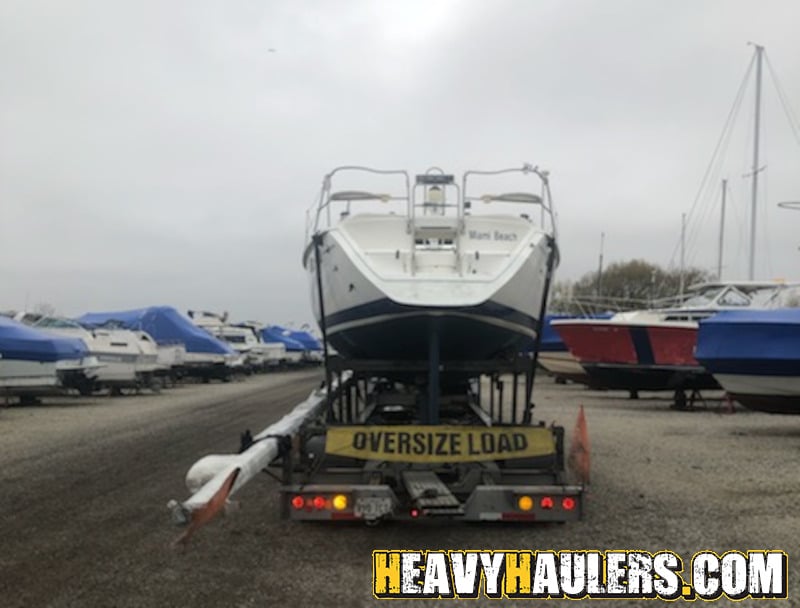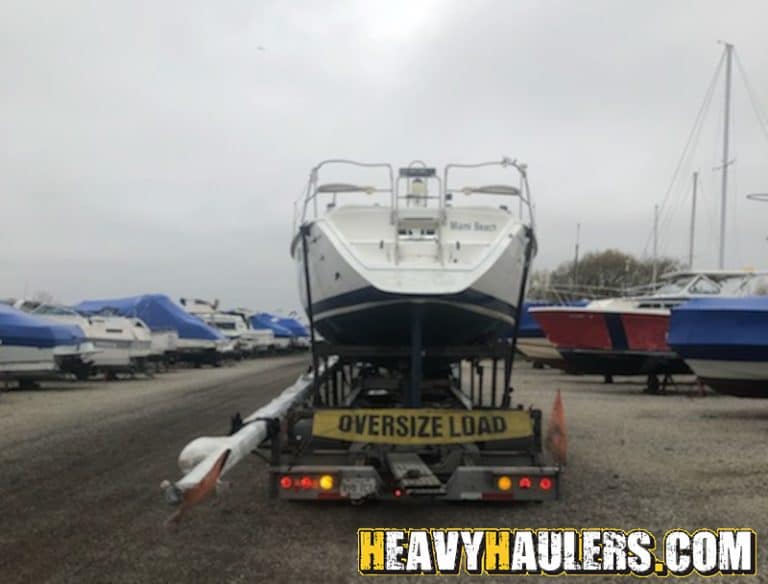 Heavy Daily Haulers Blog Daily Blog Safety Tips for Boat Transport If you plan to ship a boat, the first priority should be safety. Shipping
Read More »