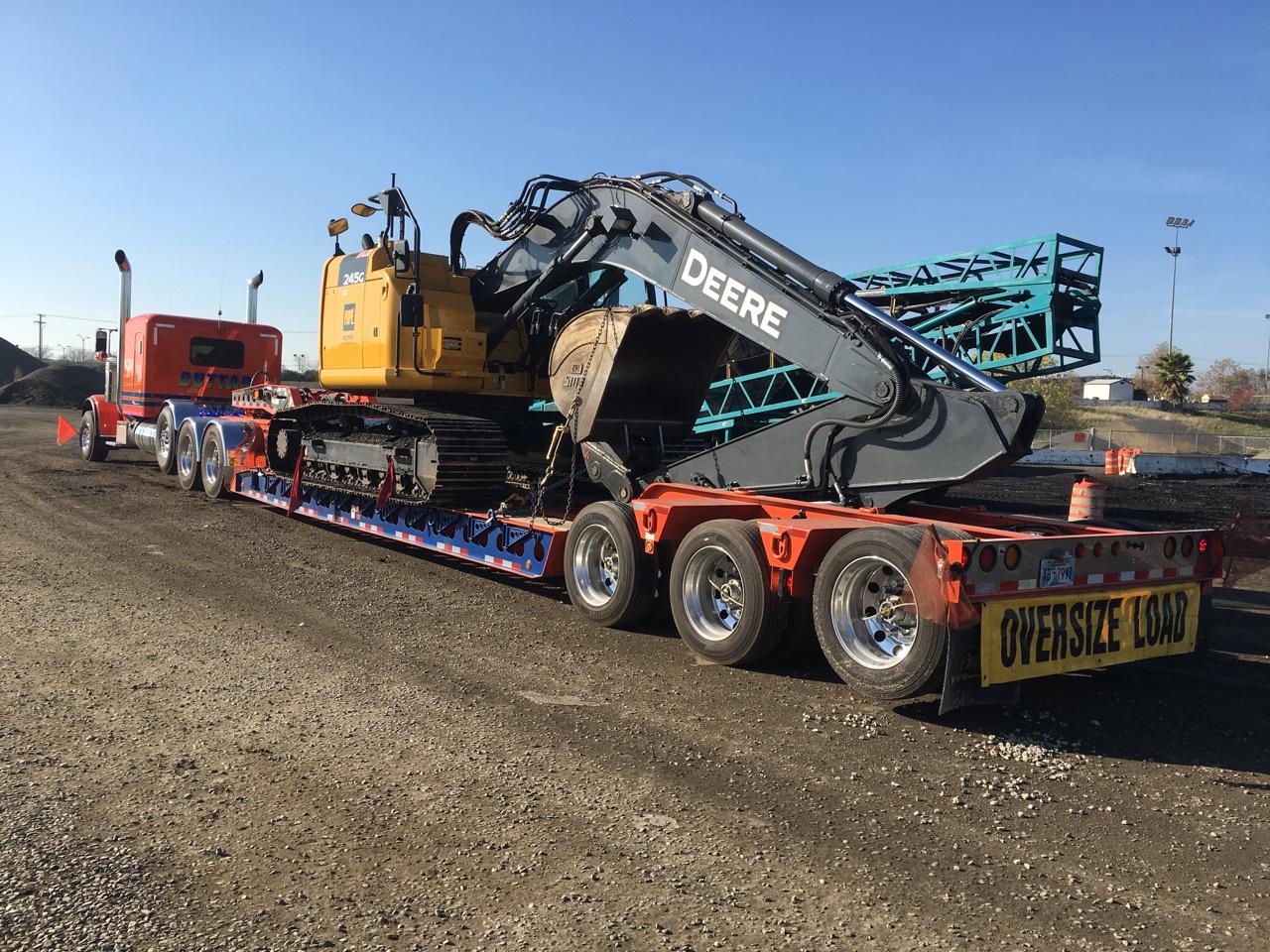 Choose the Right Trailer to Haul Your Construction Equipment
Choosing the best trailer to ship your construction equipment is imperative for a safe transport. This is not only for your construction equipment, but for the team involved in transport. Read more on how to choose the best trailer for construction machinery transport.
How to Choose The Best Trailer: Your Construction Equipment Transportation Guide
Flatbed trailers are good for hauling smaller pieces of construction equipment. Height restrictions come into play here. Nothing taller than 8 ½ feet travels on a flatbed trailer. Plus, you'll need a viable method of loading your equipment on a flatbed trailer. Ramps won't work because the flatbed is too high off the ground. Step-deck trailer transport allow you to drive your equipment aboard.  Ditto for RGN trailers. Step-decks load from the rear, while RGNs load from the front. Either way, it's a whole lot easier to drive your self-propelled construction equipment on board a trailer than it is to lift it aboard.

Anything that's oversize must travel on a specialized RGN trailer, like a lowboy or a multi-axle trailer. The largest RGN trailers have more than 20 axles and stretch to more than 65 feet. Cargo weighing up to 150,00 pounds or more can be transferred on a specialized RGN trailer.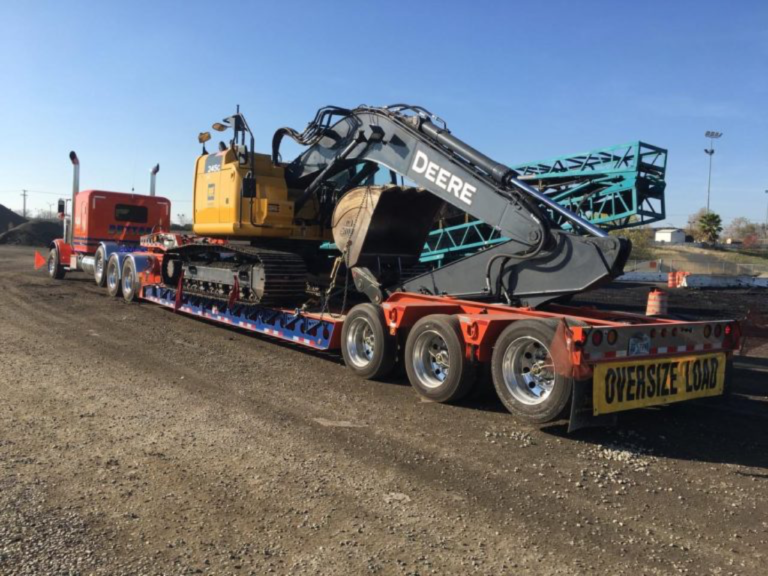 The largest RGN trailers have more than 20 axles and stretch to more than 65 feet.
Step Deck Trailers: Excellent Choice for Mid-Size Construction Equipment
Step-deck trailers can transport a maximum of 48,000 pounds. A step-deck trailer can transport cargo that doesn't exceed 10 feet in height or 8 ½ feet in width. Step-deck trailers usually are 48 feet long, which includes an 11-foot deck and a 37-foot well. Step-deck trailers allow you to drive or tow your equipment aboard using ramps. Since the ramps are fairly steep, machinery with little ground clearance is difficult to load on a step-deck trailer. Step-deck trailers are more adaptable than flatbed trailers to your construction equipment's dimensions. For construction equipment, step-deck trailers can be used to transport: • Easier to load via forklift • Can transports taller loads without requiring additional permits • Suitable for towing a wide variety of equipment • Goods can be stacked on the lower level to transport more at a time
• Backhoe loaders
• Bulldozers
• Construction forklifts
• Mini excavators
• Skid steers
• Trenchers
• Wheel loaders
Small-to-mid sized backhoes, dozers and wheel loaders fit great on step-deck trailers. Though your mini-excavator might fit on a flatbed trailer, it's a lot easier to drive in onto a step-deck trailer. Telehandlers, rough-terrain forklifts and self-propelled trenchers are made to travel on step-deck trailers. Skid steers too tall for flatbed trailers often ship aboard step-deck trailers as partial loads.
Get Your Quote For Transporting Your Construction Equipment Now!
Step 1: Fill Out Quote Form
Fill out the short & easy quote form.
Step 2: Speak With An Agent
We'll pick up your heavy equipment or vehicle.
Step 3: Get Transported On Time
We deliver on time so you can get back to work.

Recommended Blogs For You: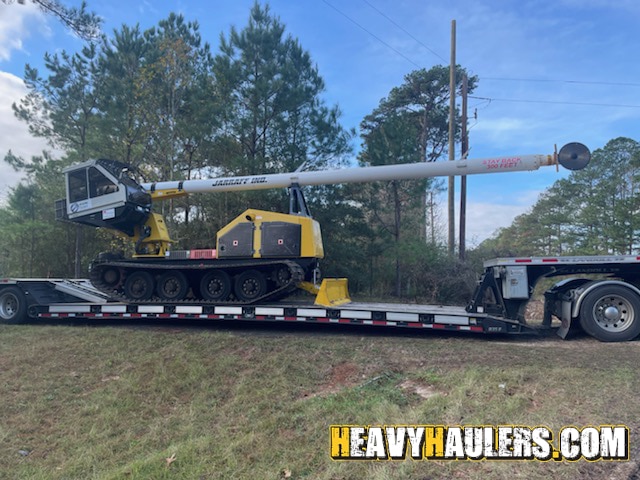 There are numerous things to consider when transporting an oversize load—from local, state, and federal laws and regulations to oversize load permit fees.
Read More »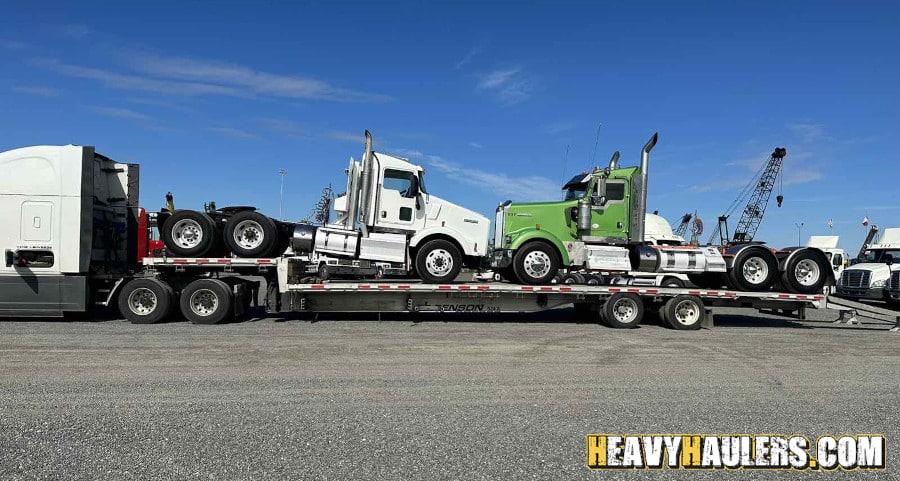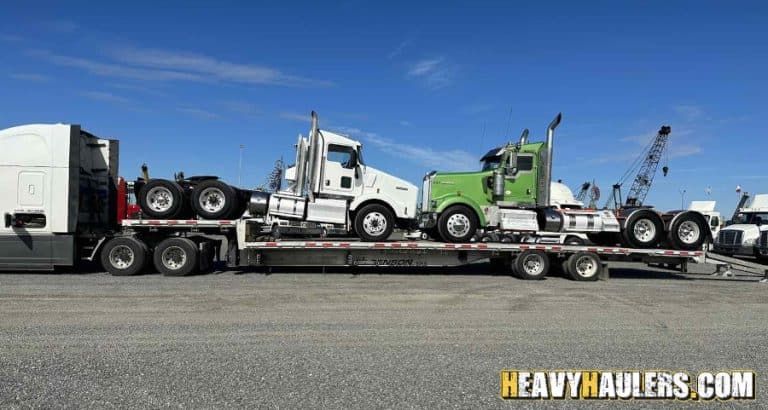 Regarding commercial trucking, choosing the proper cab configuration is critical for maximizing productivity and profitability.
Read More »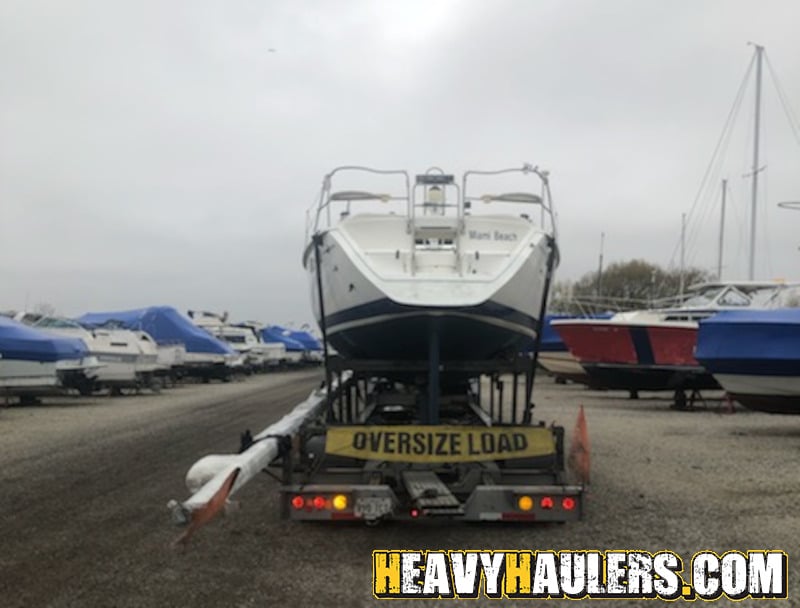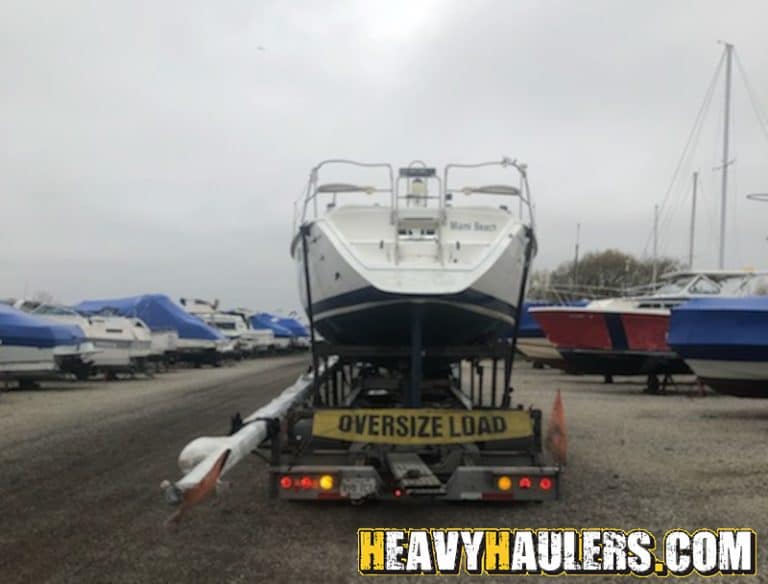 Heavy Daily Haulers Blog Daily Blog Safety Tips for Boat Transport If you plan to ship a boat, the first priority should be safety. Shipping
Read More »