Everything About Project Cargo Explained
If you're working on a complex project that requires national, or international, shipping of oversized, high value or critical infrastructure cargo that is too large for traditional shipping methods, the chances are you'll need project cargo shipping.
What is Project Cargo?
Project cargo is a broad term that involves the shipping of components that require disassembly before shipment and reassembly upon arrival. This type of freight is also known as a heavy lift cargo and the process is often referred to as project forwarding or project logistics. Project cargo is a shipment that requires a specialized shipping procedure. Typically, project cargo refers to items that cannot be loaded into standard 20ft or 40ft ISO containers, 40ft high-cube containers, or cargo that won't fit on a flat rack or in a traditional open-top container, but needs to be transported as a bulk load.
Size and weight are often the deciding factors as to whether your equipment meets project cargo specifications. Heavy lift or project cargo can sometimes be defined as indivisible items that weigh more than a ton, up to a value of more than 1,000 tons, and has a width or height that exceeds 50-100m. Specialty vehicles and equipment are therefore required to safely, effectively transport shipments of this type, whether it's by land, sea, or air.
Types of Project Cargo
Project cargo is mostly found in the engineering, mining, construction, and wind power industries. Common project cargo items transported throughout the U.S. include:
• Reactors
• Generators
• Turbines
• Boilers
• Heaters
• Towers
• Oil rig components
• Military equipment
• Presses
• Satellites
• Production platforms
Furthermore, project cargo is often designated as such due to its specific timeframe or required delivery date. As project cargo often includes bulky items that are critical to maintaining infrastructure, the safe delivery of this type of freight usually requires a complex, detailed shipping project. Overseeing every aspect of the delivery process is critical, making it one of the complex types of shipping in the logistics industry.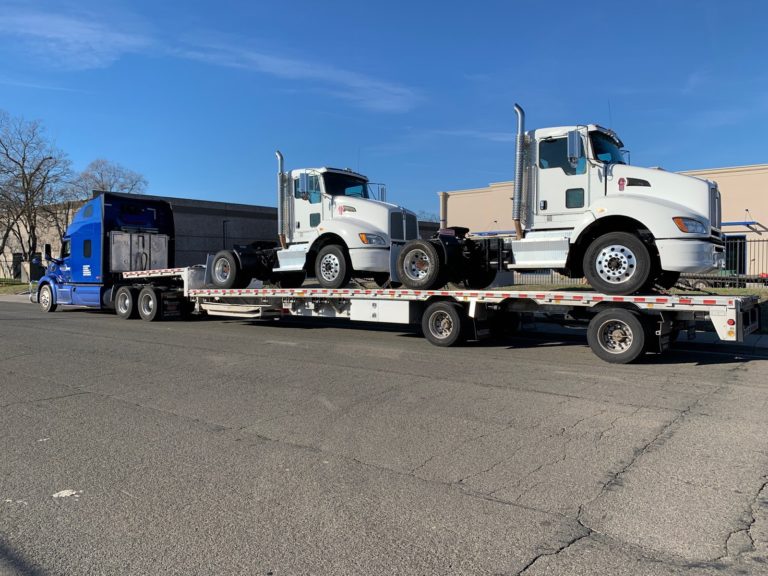 How to Transport Project Cargo
Before any physical relocation of items occurs, detailed engineering procedures need to be followed to ensure that safe, secure transportation is utilized. Not only is engineering a crucial aspect of transporting project cargo but making sure the entire project fits within budget limits and deadlines is essential.
Project cargo can utilize multiple shipments or transport items in a single shipment. Freight capacity and cargo value often play a part in whether a consignment is transported in one fell swoop or across multiple deliveries. Everything might be traveling to the same location, or coordination may be required to carry this type of cargo to various locations over a specified time frame.
The first step in transporting project cargo is the pre-planning process, which is often the most detailed step. As well as cutting down on potential complications later in the shipping process, completing extensive planning in the early stages can help to cut down overall costs and help complicated cargo operations to complete efficiently.
Once all the pre-planning, including contingency plans, are complete, it's time to consider the customs compliance, paperwork, necessary authorizations, and other duties required. Every country has different regulations regarding project cargo, so you'll typically need an experienced project cargo manager to oversee all the regulatory considerations. Packaging, route options, and appropriate final delivery choices can all be coordinated and executed by a professional project cargo team on your behalf.
A Project Cargo Case Study: Wind Turbine Movement
Let's consider how to move a wind turbine. The wind turbine will typically need to be transported through mountainous regions, so care must be taken to ensure the correct transportation method is used. As wind turbines can often exceed 200ft in length, they won't fit comfortably on a flatbed trailer that needs to navigate winding roads.
Road surveys to the destination need to be conducted, taking into account the width and existence of structures such as bridges and their weight capacity. Power poles, and overhead cables, may need to be moved along the route. The state and governmental authorities should issue road permits, and utility companies need to be aware of the course and timescale of the cargo if cables, etc. are to be moved.
A wind turbine blade alone can easily weigh up to 9 tons, so a three-axle trailer for transport is required at a minimum. To transport a full wind turbine, you would need multiple three-axle trailers to support the blades, and a decked trailer to support all of the tower components and the nacelle.
Get Your Project Cargo Quote Now!
Step 1:

Fill Out Quote Form

Fill out the short & easy quote form.
Step 2:

Speak With An Agent

We'll pick up your heavy equipment or vehicle.
Step 3:

Get Transported On Time

We deliver on time so you can get back to work.