What is High Value Cargo?
When it comes to the transportation of items that affect critical businesses, it helps to know whether your cargo is classed as high-value and qualifies for additional protection. The definition of "high value cargo" covers a vast range of items. For example, the invoice cost of high value cargo may be anything between a few hundred dollars to several million. Industrial equipment transport, hi-tech electronics, pharmaceutical shipments, and more, can all be classed as cargo items with a high value.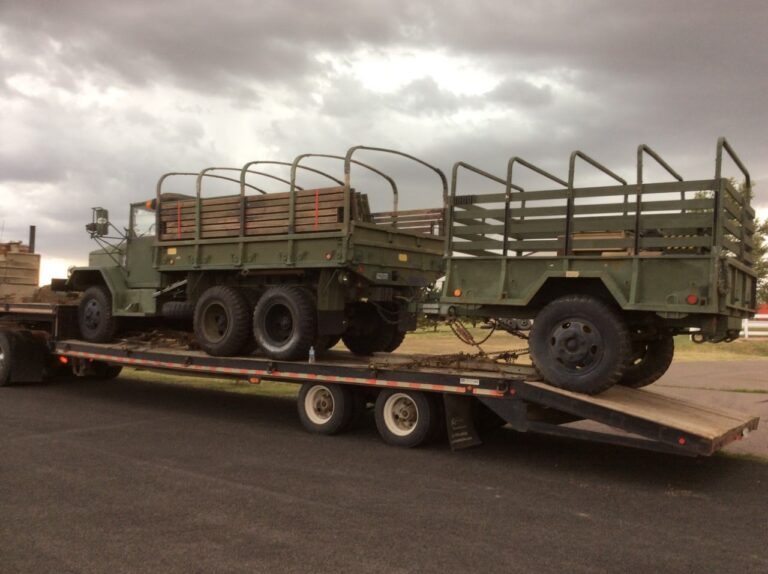 Common High Value Cargo
Valuable cargo transport often includes items with a declared value of $5,000 or more if being transported in the United States, or incoming from Puerto Rico or the U.S. Virgin Islands. Shipments originating in a non-U.S. country may have different values attributed to high value cargo. For example, shipments originating in the U.K. can be classed as high value if they are worth £450 or more per kilo.
The following items are often classed as high value items that may be subject to additional rules and restrictions while shipping:
– Works of art
– Currency, including coins
– Bonds
– Stock certificates
– Tapes containing sensitive personal data
– Furs and fur clothing
– Gemstones
– Jewelry
– Pearls
– Platinum and precious metals
– Gold bullion or gold dust
– Silver bullion
– Stamps and postage or revenue
– Chronometers, horological instruments, and watches
Protecting High Value Cargo
When it comes totransporting high value cargo, protecting goods in transit is paramount. The first step towards protecting your high value items is to select a carrier, and any intermediaries, that is experienced in handling and transporting valuable items or goods that are particularly theft-attractive. Using appropriate equipment, following proper security protocols, and maintaining an excellent reputation for the safe transit of precious cargo without a loss are all key factors to look out for.
Choose a carrier that is confident of its employees' backgrounds and history. Pre-employment screenings that include background, criminal, motor vehicle, credit, education, and drug and alchocol screening checks where applicable, will all help to ensure the correct staff are appointed to this critical role.
Recommended measures for the transport of high value cargo include:
– Utilizing hard-sided trucks
– Direct routing with no unauthorised – stops
– Securing trucks, trailers, and containers with tamper-evident seals
– Real-time load tracking
Tips for High Value Cargo Packing
Use new, well-constructed packaging materials. To be sure that the carton used for high value cargo transport is capable of withstanding the rigors of shipping, utilize multi-walled corrugated boxes that have a strength of at least 200 lbs per square inch. Make sure they have passed a bursting test or equivalent edge crush test.
Prohibit the display of a corporate trademark, company name, logo, or other identifying marks on the exterior packaging so that people in the supply chain aren't immediately able to identify the contents. Opaque shrink-wrap can help to obscure materials on pallets or cartons.
If transporting large quantities, consolidate shipments by palletizing or containerizing multiple carton shipments to take advantage of added bulk security and economy shipping prices. To improve security, you can also utilize security seals, unique packaging tape, and other tamper-evident features. They will help to identify when tampering has occurred, in which area, and when during the transport chain the shipment was affected.
Shipping High Value Items Worth $100,000+
If you're shipping a load valued at $100,000 or more, additional steps can help to lower the risks associated with precious cargo shipping significantly. You can significantly reduce the risk associated with expensive item shipping by checking insurance coverage, knowing load requirements, including surveillance, choosing the right carrier, and more.
Ensure the liability coverage exceeds the cost of the items being shipped. If a piece of construction equipment worth $600,000 is being shipped, but the liability policy only covers construction machinery up to $500,000 in value, the $100,000 shortfall is potentially your liability. Insurance coverage may also have pertinent exclusions in the policy, and these must be flagged and understood before transport commences.
Most of the time, the carrier's insurance or your own insurance is sufficient protection. Still, an all-risk shipper's interest policy can help to cover any insurance gaps without the need for liability to be proven, and they're often quite inexpensive.
High value shipping often involves moving oversized equipment, so DOT permits, government approval, and escorts will be required for safe, legal transport. A lot of pre-planning is usually needed, including surveys of the intended route and traffic flow analysis to make sure the shipment is avoiding high-traffic zones and times.
Get Your Cargo Transport Quote Now!
Step 1:

Fill Out Quote Form

Fill out the short & easy quote form.
Step 2:

Speak With An Agent

We'll pick up your heavy equipment or vehicle.
Step 3:

Get Transported On Time

We deliver on time so you can get back to work.