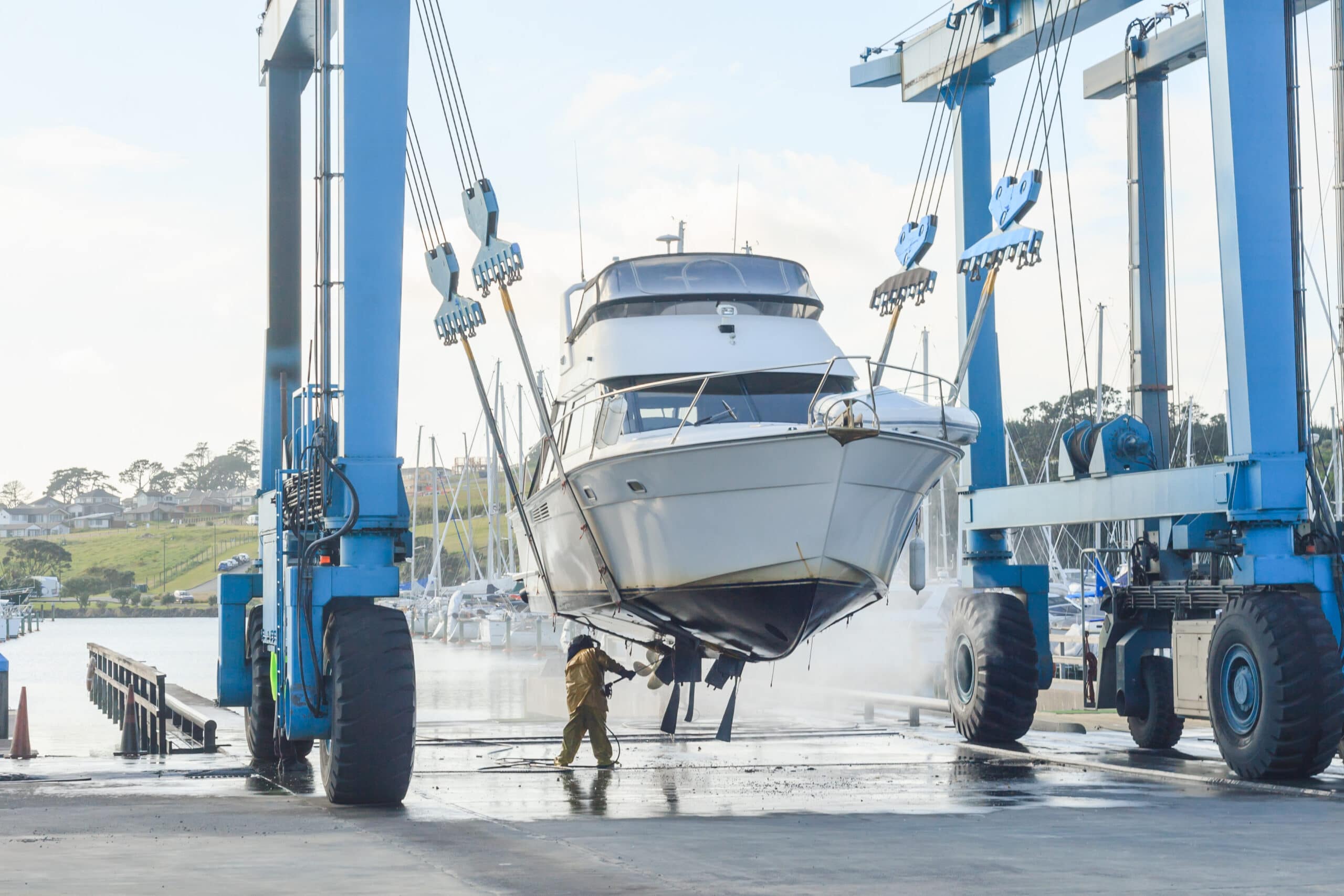 How Much Does It Cost to Transport a Yacht?
Whether you need to transport your yacht overland or ship it to another country, you will need the services of an experienced heavy hauling company to ensure that your asset is delivered safely and on time. The total cost of shipping a yacht, whether locally and internationally, depends on several factors. They include the yacht dimensions, mode of transportation, and season, to name a few. With so many varying factors involved, it might prove difficult to provide a reliable quote until you have spoken to a logistics expert.
Larger boats, like yachts, are typically lifted off the water and loaded onto the floor using cranes, and then secured into position.
What Factors Into Yacht Shipping Costs?
Your yacht dimensions are the most critical factors that affect transport pricing. This is because it determines the type of equipment that will be used for transportation. Boats on trailers are first rolled onto the deck of the transportation boat then tied and secured into position. Once they get to their destinations, they are simply rolled off from the ship's deck. You can also ship yachts on cradles using the same method as well. However, this mode of transportation is only limited to yachts below '14. Suffice to say, this method is much cheaper as no extra equipment is required. Larger boats, like yachts, are typically lifted off the water and loaded onto the floor using cranes, and then secured into position. Similarly, it will be lifted off the floor using cranes as well upon arrival to its destination. This method is a little more costly due to the need of hiring additional equipment.

Note that oversized transport loads require special permits and extra resources, translating to additional costs. This load includes extremely large yachts, which might be hard or impossible to lift. In such a case, a semi-submersible carrier vessel is used to lift the cargo from beneath the water, ship it then place it back into the water upon arrival. Ideally, the vessel is submerged into the water, where the yacht is secured into position and then transported to its ultimate destination. This is the most expensive method of hauling a yacht.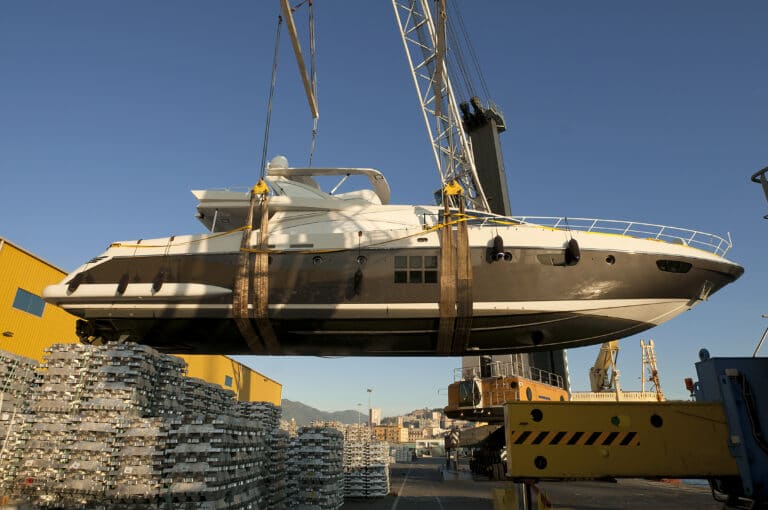 Delivering Yachts Safely and On Time
There is no doubt that moving a yacht over long distances and into remote destinations comes at an extra cost. This is mainly due to increased fuel consumption as you transport it over significant distances and the need to seek and hire additional equipment. That said, location and destination play a crucial role in calculating the total shipping cost. Even so, the ultimate cost of service will fluctuate greatly depending on the hauling company, departure, and destination port.

A reputable heavy hauling company will know the best way to transport your yacht over long distances. Whether that's by trailer or sending it on a cargo ship overseas. The proper permits and paperwork will be pulled beforehand, ensuring that your yacht has the safest route possible to be delivered on time.
Finding a Reputable Yacht Transport Company
Finding a reputable shipping company such as Heavy Haulers is the first step of a successful shipping company. However, unlike your average moving companies, shipping companies that specialize in shipping yachts are not easy to come by. To ensure that you receive nothing short of quality services, confirm that your prospective shipping company understands the ins and outs of transporting such cargo. Besides, they should be experienced and must have worked with boatyards, ports, DOT and permit agencies. All this is necessary to ensure that your yacht is safely and timely delivered. It will also alleviate unprecedented occurrences such as accidents which might lead to serious damages and losses. Be sure to prepare your boat in advance, which includes cleaning it and determining its dimensions. This will help the shipper acquire the right trailer for your transportation needs.
Transport Your Yacht with Heavy Haulers Today!
Step 1: Fill Out Quote Form
Fill out the short & easy quote form.
Step 2: Speak With An Agent
We'll pick up your heavy equipment or vehicle.
Step 3: Get Transported On Time
We deliver on time so you can get back to work.
Recommended Blogs For You: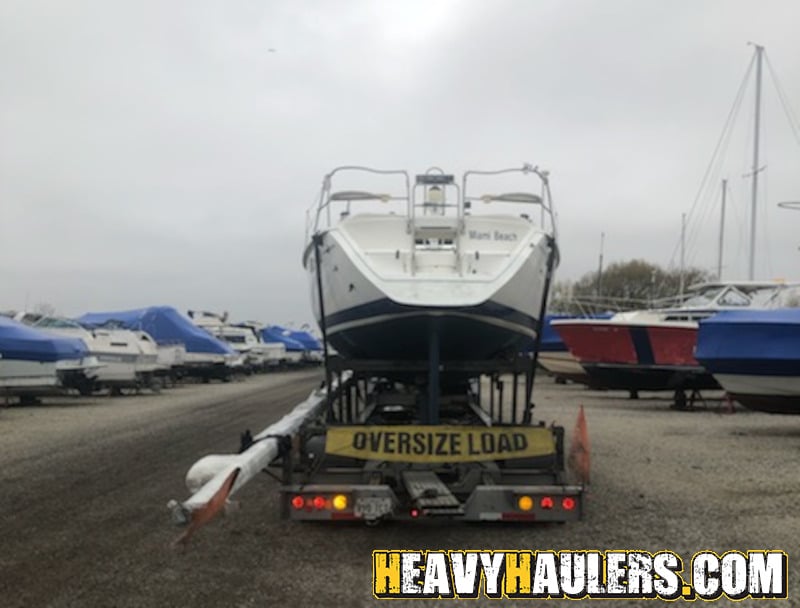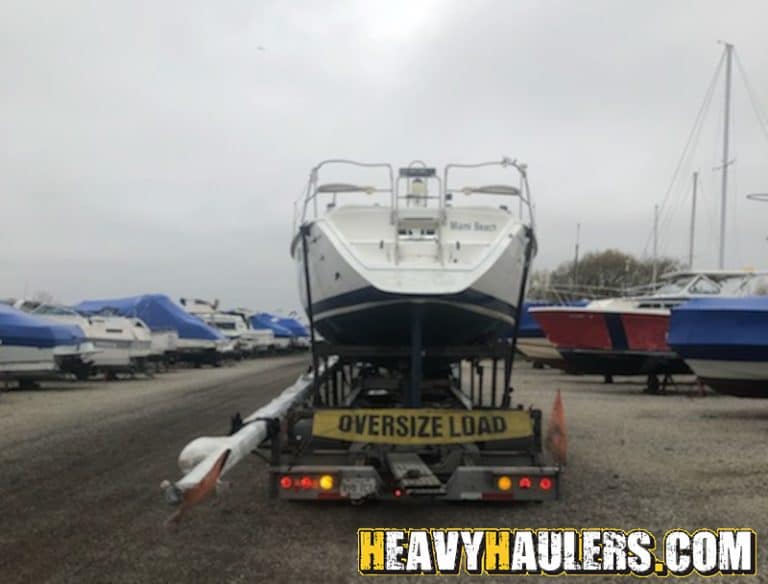 Heavy Daily Haulers Blog Daily Blog Safety Tips for Boat Transport If you plan to ship a boat, the first priority should be safety. Shipping
Read More »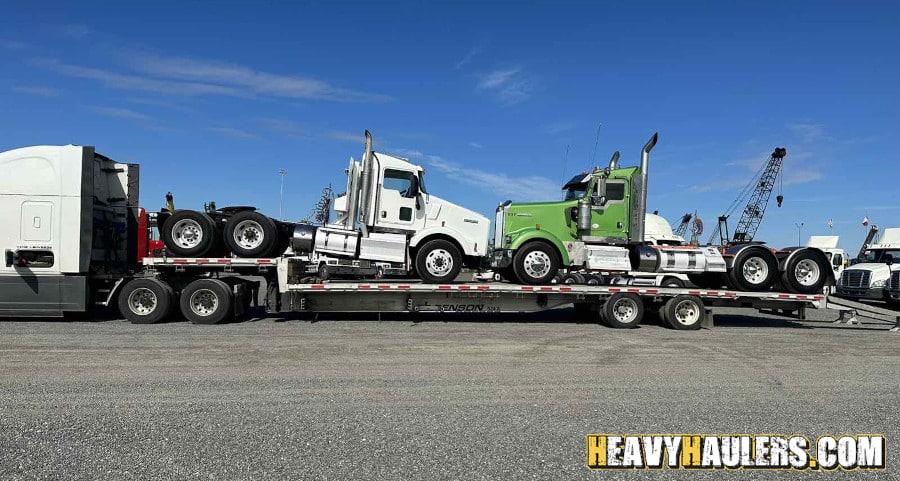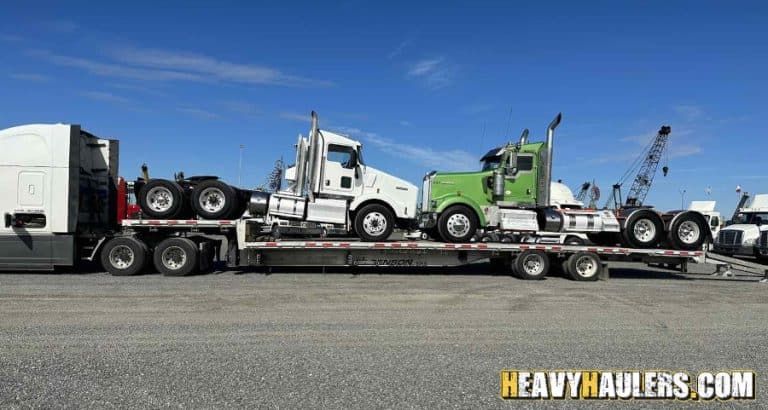 Regarding commercial trucking, choosing the proper cab configuration is critical for maximizing productivity and profitability.
Read More »