Industry Leading Yacht Transport Company
Heavy Haulers has been shipping yachts for over a decade. Because of the oversize nature of yachts, we make sure to pair you with a driver who can handle the load. Your personal transport specialist is available anytime you need them. They handle everything from dispatch to delivery. This way you know shipping a yacht is done right.
We handle yacht transport with care and precision. Your transport specialist will provide you with every detail. We take care of paperwork and permits. Whether you are shipping a yacht overseas or just to another port, we'll get it done with ease. Call now! (754) 732-0936
Contact Our Expert Shipping Specialist's
(754) 732-0936
Top Quality Yacht Shipping Solutions
A yacht is a watercraft that you can get for sports and pleasure. The length of yachts vary—some are large, others medium size, while others are a little smaller. Racing yachts are not designed to offer accommodation to a large crowd. The purpose of this design parameter is primarily to reduce their weights, increase their efficiency, and enhance their speed. Regardless of the type of yacht you have, make sure that you get the best shipping services when hauling it from one location to another. That's when Heavy Haulers comes in. We're here to provide the best solutions for shipping a yacht.
Whether you need a yacht transported to another town or overseas, we're here. Shipping a yacht is done with precision and care. We want to make sure you're confident in your yacht transport. When shipping a yacht is a necessity, then you need to call Heavy Haulers. We provide more than just a yacht transport. We provide quality shipping service as well. Call now! (754) 732-0936
Common Types of Yachts We Ship
• Cruising Yachts


• Weekender Yachts


• Luxury sailing Yachts


• Racing Yachts


• Day Sailing Yachts


How to Ship a Yacht
Ship your yacht safely by seeking a world-class company like Heavy Haulers to provide the transportation services you require. Plan your budget right to enable you to enjoy our services as soon as possible. Our yacht shipping services are the best in the industry. Also, our rates are pocket-friendly for your convenience. To ensure that your yachts are protected during transportation, Heavy Haulers is a fully insured and licensed company. Even so, you have nothing to worry about because our drivers are competent, and there are minimal chances of accidents.
Looking For Transport
With a Specific Trailer?

Max Weight: 150,000+ lbs. | Main Deck Length 29 ft.
| Well Width 8.5 ft. | Legal Height Limit 11.6 ft.

Max Weight: 48,000 lbs. | Max Length 53 ft.
| Max Width 8.5 ft. | Max Height 8.5 ft.
Max Weight: 48,000 lbs. Max Length 53 ft. |
Max Width 8.5 ft. | Max Height 11 ft.
Max Weight: 45,000 lbs. | Max Length 29 ft.
| Max Width 8.5 ft. | Max Height 11.5 ft.
HEAVYHAULERS.COM
START YOUR SHIPMENT TODAY!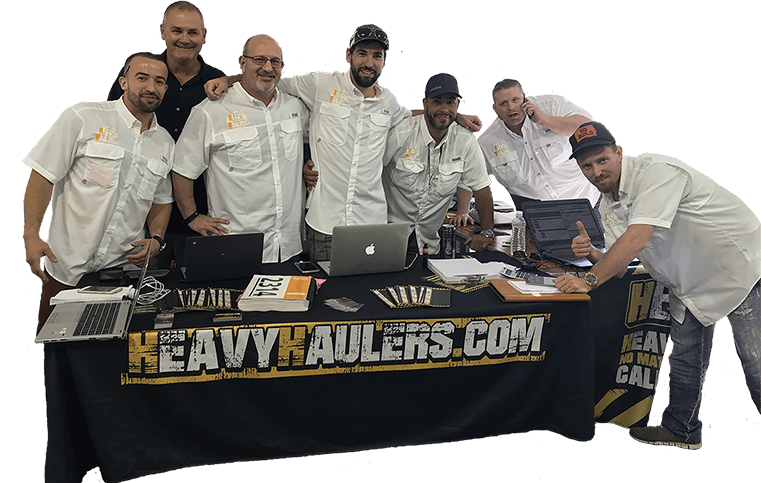 We Are Ready To Help You Haul Your Equipment!
See what you need?
Call us for a FREE Shipping Estimate at (754) 732-0936