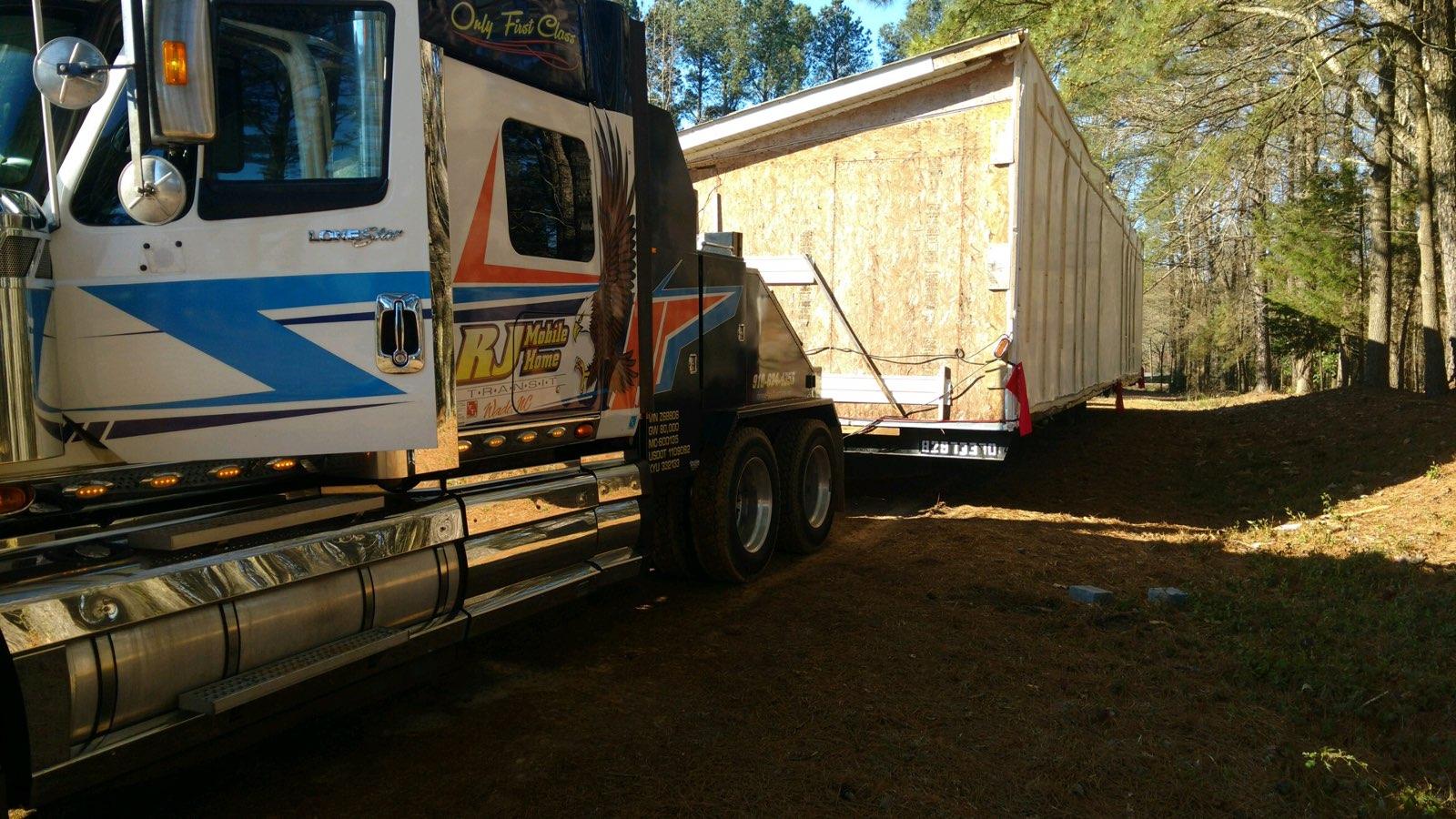 How to Load a Mobile Home for Transport
Why Preparing Your Mobile Home for Transport is Essential
Preparing a Flatbed for Loading a Mobile Home Before Hauling
For efficiency and safety, shipping a mobile home or a number of mobile homes is best done when loaded on a flatbed trailer. Before loading a mobile home on a trailer, the first step is to ensure that the bed of the trailer is not damaged, corroded, or dirty. The dirt should be cleaned, the rust scratched off and probably painted, and any damaged part should be repaired. The next step is to inspect the holding down openings; they should not have cracks or any form of wearing off. The rings (D-rings for most trailers), hold-downs, and other securement systems should be sturdy. If any component or assembly exhibits any form of damage or wear, the mobile home should not be loaded until repairs are done by a professional and anything that needs replacing has been replaced. The trailer bed should be straight and if there are bends, make sure they are straightened up. After you've confirmed the deck is level, make sure the ramps' place angles hold securely on the trailer's in-channel, and when lowered, the ramps have a firm grip on the ground. Last but not least, make sure the outriggers are sliding out smoothly, this is especially important if the mobile home width exceeds 8.5 ft. At this point, the flatbed is ready for loading.
Loading and unloading process for step deck trailers is much safer for everybody involved.
Mobile Home Preparations for Long Haul Transportation
Relocation of a mobile home requires adequate preparations. When the transportation is over a long distance, preparations should begin a few months prior to the shipping date. As a shipper, the first step should entail calling a professional hauling expert and request for a scheduled mobile house shipment arrangement. Placing an order a few months to the actual shipping date has several advantages. For instance, the shipper will enjoy better rates, and the logistic team at Heavy Haulers will have more time to plan for more efficient and cost-effective heavy hauling process. The shipping experts will also guide you through the entire process of preparing your mobile home for transport in advance. Below are a few steps that you need to take as you prepare your mobile home for relocation.

1.Remove all extensions and exterior attachments; any carpentry work such as an overhead shade, outdoor furniture's, flower boxes, outdoor appliances, etc. 2.Pack all your personal content ready for transport. 3.Anything valuable should be packed separated and kept in a secured place. 4.Also, remove all breakable items and pack them in boxes labeled "fragile" or "handle with care" in large markings and with a color that is easy to see. 5.Disconnect all utilities (this is best done by a professional plumber and electrician- contact a reputable local expert) that is, water, gas and electricity. Remember to disconnect TV cable and telephone lines as well. 6.All belongings that are not inbuilt should be removed from the mobile home to be transported separately. It is advisable to ensure the mobile home is completely empty before shipping it. For safe hauling, the load should be balanced and equally distributed, which could be a challenge if the mobile home is loaded with items of varying weights.
How to Load a Mobile Home on a Flatbed Trailer
The size of the flatbed will depend squarely on the type of mobile home. Basically, there are two common types; the single-wide mobile homes and the double-wide mobile homes. The single wide mobile homes are usually 15 feet wide and 72 feet long, and one can best fit on an extended flatbed equipped with sliding outriggers. Double wide homes are much wider and longer. Typically, they measure 26 ft. wide by 56 ft. long—some models can measure up to 90 ft. With this kind of length, the mobile home should be split into two and as such as two extended trailers or more than one trip will be required for transportation. The safely loading a mobile home in a flatbed, align the trailer with the mobile home make sure the ramps are on a perfectly straight line with the mobile home's wheels. At this point, the outrigger should be out and well set. Then hitch the mobile home to a towing truck and on the reverse, slowly move it to the trailer through the ramps. The driver should work with a guide/spotter to ensure that the loading goes smoothly. When the trailer is correctly balanced, the next and most crucial step is to secure the mobile home. The driver should follow the safety and securement procedure when tying down the frame, the wheels, and the body of the mobile home. All hanging parts should be secured as well to avoid any damage to the body from the drag during shipping.
Transport Your Mobile Home With Heavy Haulers Today!
Step 1: Fill Out Quote Form
Fill out the short & easy quote form.
Step 2: Speak With An Agent
We'll pick up your heavy equipment or vehicle.
Step 3: Get Transported On Time
We deliver on time so you can get back to work.
Recommended Blogs For You: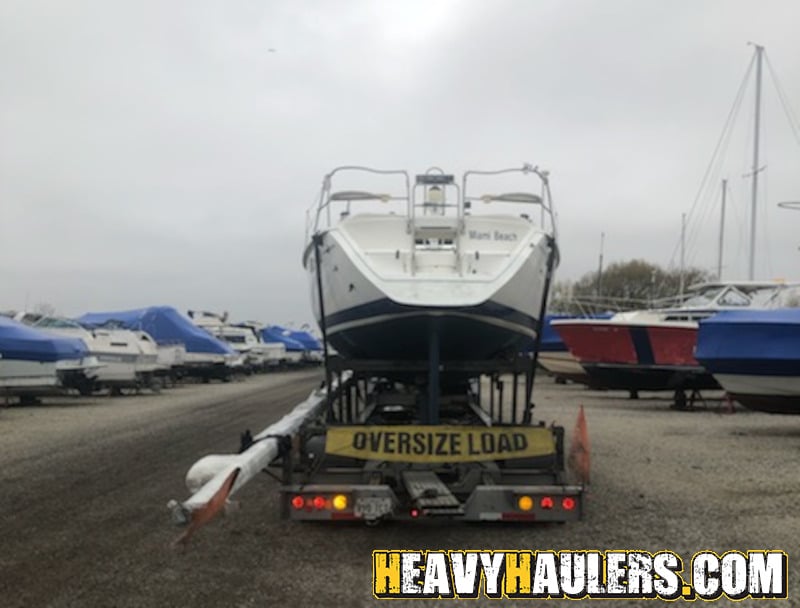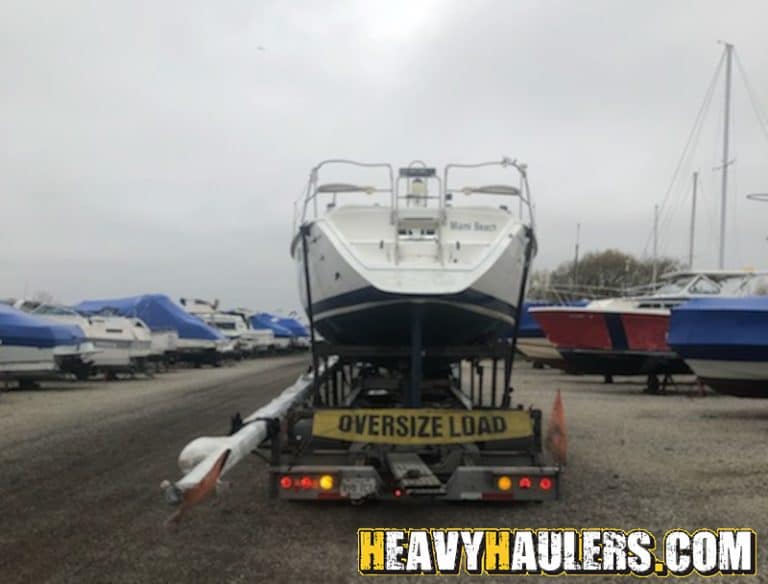 Heavy Daily Haulers Blog Daily Blog Safety Tips for Boat Transport If you plan to ship a boat, the first priority should be safety. Shipping
Read More »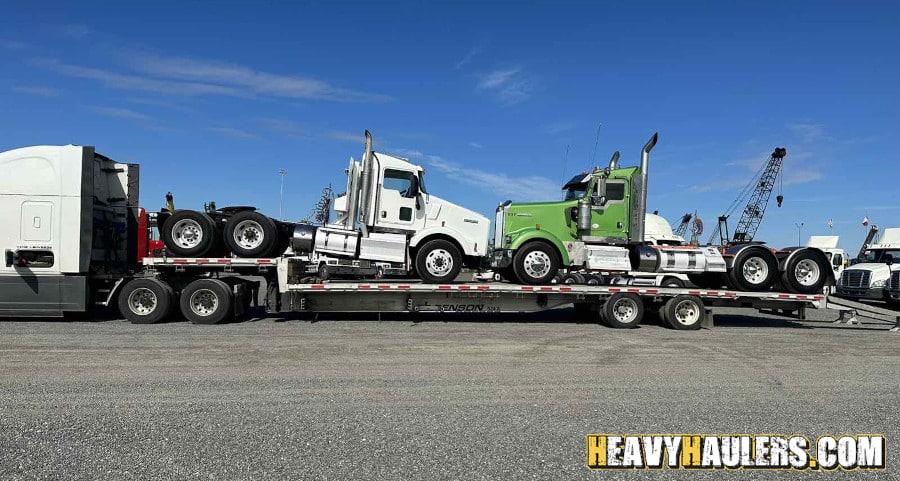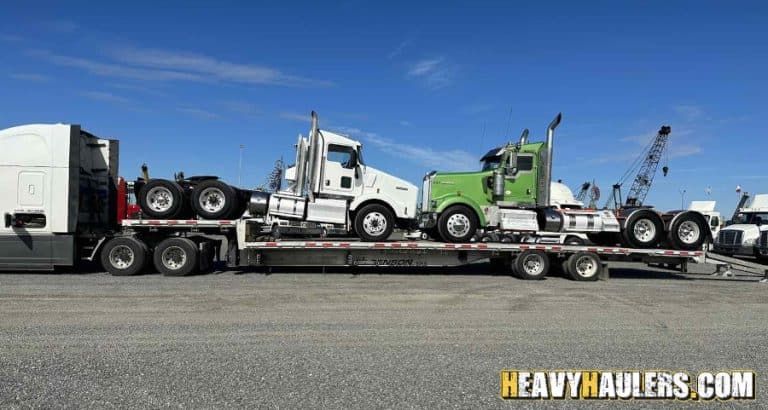 Regarding commercial trucking, choosing the proper cab configuration is critical for maximizing productivity and profitability.
Read More »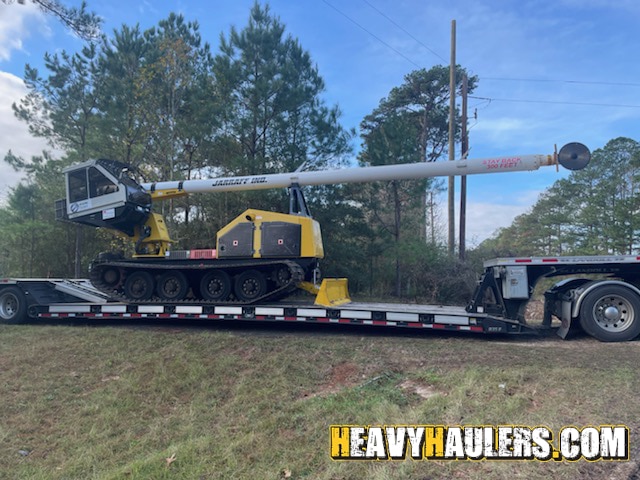 There are numerous things to consider when transporting an oversize load—from local, state, and federal laws and regulations to oversize load permit fees.
Read More »