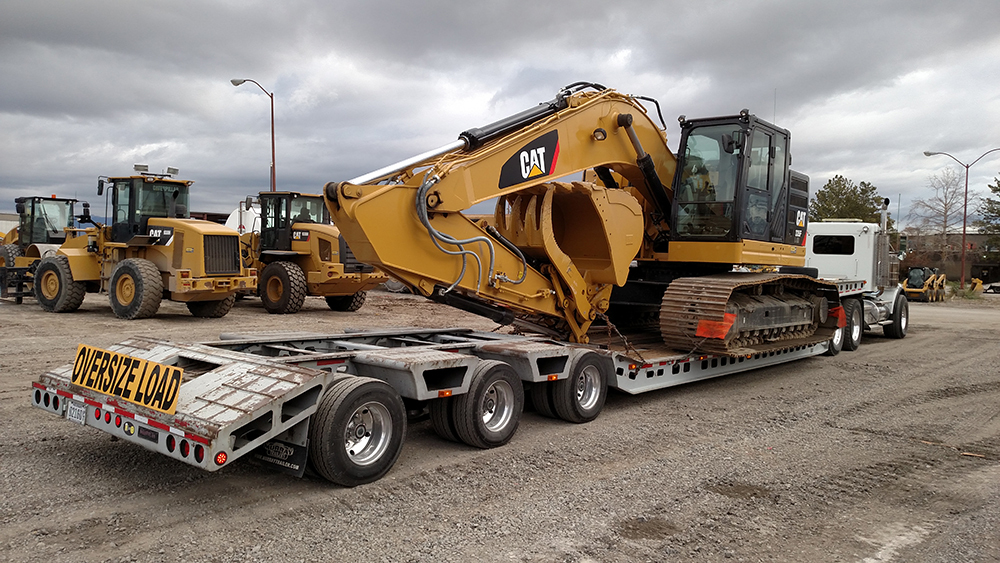 How to Load an Excavator For Transport
Transporting an excavator is a process that needs to be done with precision and care. Proper transporting practices such as using the right type of trailer, loading properly, correct positioning and securing property can play a vital role in ensuring there are minimal challenges that could slow your productivity and reduce time wastage during transit. In addition to proper loading and positioning, abiding by proper practices helps in reducing load securement violations issued by the Federal motor carrier safety administration. The following recommendations in addition to following the owner's manual will save you time and effort.
Select the Right Trailer for Excavator Shipping
You need to choose a transport trailer that has enough space and capacity to accommodate your excavator and the weight of the attachments you're shipping. It will generally be an RGN, step deck or flatbed trailer. Since most excavators are generally an oversize load, you will require a larger transportation device with a higher weight rating to handle your weight correctly. You can find out the weight rating of the trailer on owners equipment manual or the identification plate.
Since transport load requirements vary in different states, you need to be aware of the state, local and federal laws and regulations concerning weight width length and height of the excavator before making the necessary arrangement to transport your machine on public roadways, highways, bridges, and interstates. Depending on the size of your excavator, there are quite a good number of trailers used for transportation. They include RGNs for transport of larger excavators, step deck trailers or hotshot trailers for transportation of small excavators or flatbed trailers for transportation of medium-sized excavators. Other trailers available for transportation of excavators are double drop decks and extended double drop decks.
Depending on the size of your excavator, there are quite a good number of trailers used for transportation.
Follow the Right Excavator Loading Guidelines
The loading guidelines outlined in the owner's manual are important and following them while loading your excavator will help in ensuring you do not miss critical details. Some procedures to consider include:

– Make sure you are aware of how to operate the machine you are loading correctly.
– Pack the trailer you are loading into on a firm, level ground to avoid shifting or tilting during loading
– Select Ramps that are designed to handle the weight of the machine you are loading. Also, if necessary add blocks under the ramps for support. – Remove any grease, debris or mud that might be in the ramp or on the machine you are loading that could cause the device to slide.
– Turn the engine of the excavator on, reverse it, and with the heaviest side of the excavator travel up the ramps.
– Maintain the slowest speed possible while going up the ramp until you make sure the excavator has settled on the trailer and positioned in a way that its weight is evenly distributed to prevent any pull or tire wear during transportation.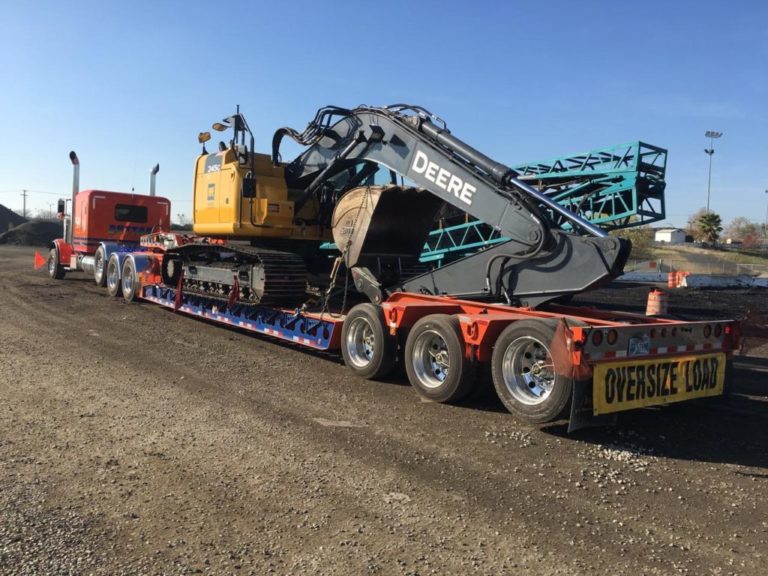 Secure The Excavator Properly: Straps & Chains
Once the excavator is on the transportation trailer, securing it into position is an important part that plays a vital role in determining whether your excavator will arrive at its destination safely and securely. Following the following guidelines will help you to ensure you properly secure the heavy equipment for transport.

– Lower all the attachments and the buckets on the floor of the trailer

– Stop the engine and disconnect the battery connection points to off position. Disconnection ensures the engine does not restart during transit.

– Lock all the doors and covers of the excavator before you start transportation.

– If the excavator has articulation points, pivots or hinges, ensure they have articulated frames and lock them before you start transportation to prevent articulation while on transit.

– Place all the wedges, cradles, chocks and other means behind each wheel of the machine to firm them and prevent shifting or rolling during transportation.

– Install tie-downs on the rear and front-tie downs positions. Most manufacturers recommend a minimum of four tie-downs to prevent any movement. always use maximum securements and connection points to maximize effectiveness and minimize damages during transit.

– Before hauling, inspect all the tie-down equipment and tie-down points used to secure the machine.

– Check all the connection pins and hooks and make sure they are all functional

– If you find any fatigued links, stretches or cracks remove the tie-downs and services them.

– Make sure all the tie-downs equipment meets or exceeds the machines weight rating. Additionally, verify the excavator's tire pressure before you start transporting to prevent any tire leaks or improper inflation which can cause loosening of the tie-downs.
Get Your Excavator Shipping Quote Now!
Step 1: Fill Out Quote Form
Fill out the short & easy quote form.
Step 2: Speak With An Agent
We'll pick up your heavy equipment or vehicle.
Step 3: Get Transported On Time
We deliver on time so you can get back to work.

Recommended Blogs For You: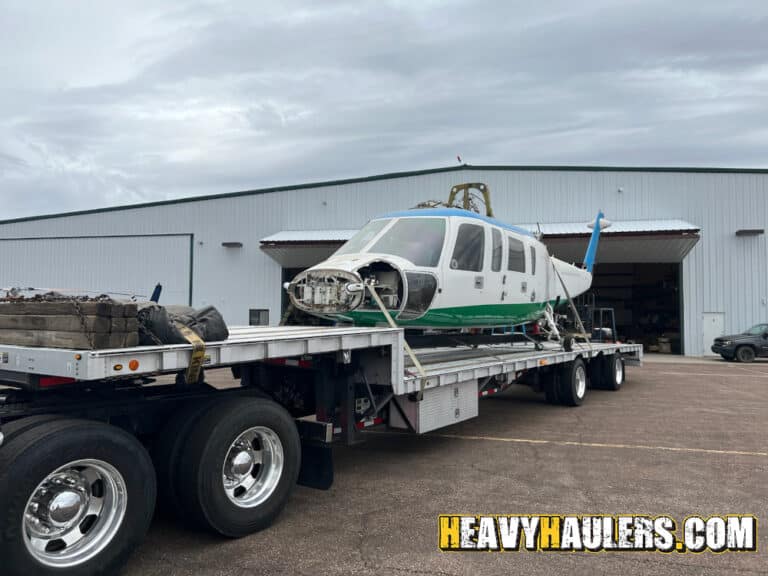 From selecting the right transportation method to preparing the helicopter for transport, there are a few key steps to ensure a successful voyage. Knowing how to ship a helicopter can help you feel confident in your shipping process and ensure your helicopter reaches its destination safely and on time.
Read More »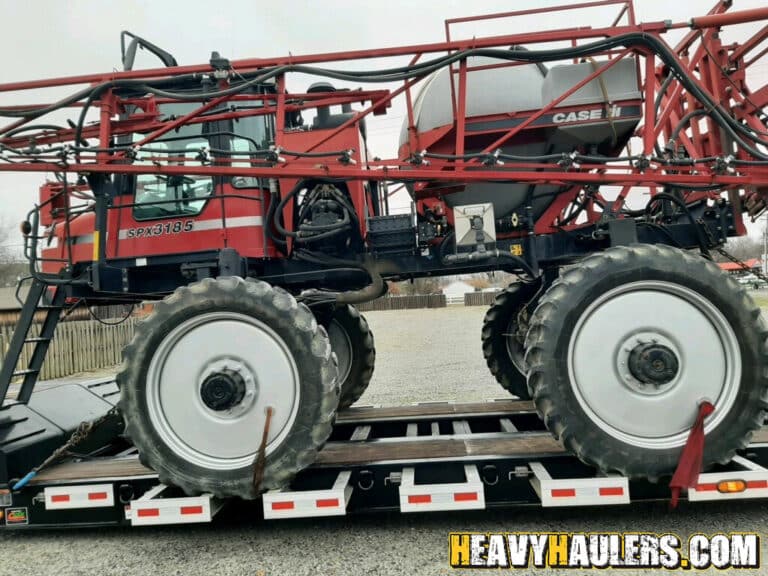 Over-the-road trucking is a form of freight shipping that involves delivering goods across the country or internationally.
Read More »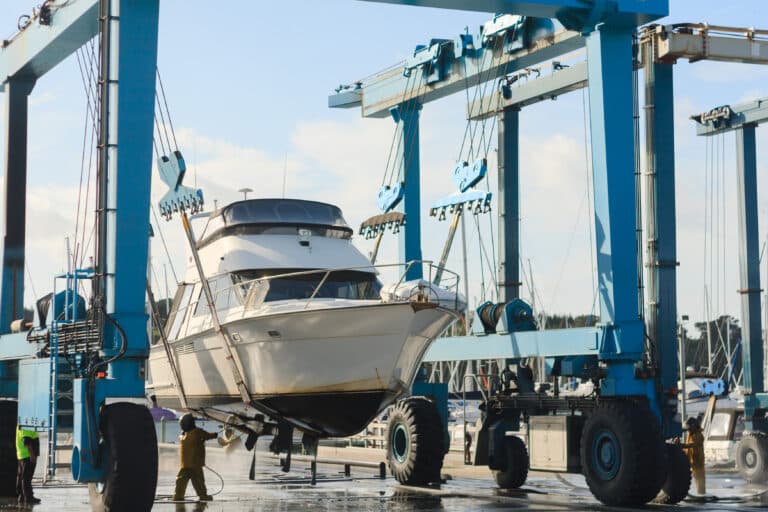 Owning a yacht is an incredible experience. It provides an opportunity to explore the open seas and take in the beautiful nature of the ocean. But shipping your yacht out of the country or even across the country can be daunting.
Read More »