Lift On / Lift Off Boat Shipping Services
Lift on lift off services are commonly used for boat shipping from the U.S., as it's particularly well-suited for shipping larger yachts and vessels. Roll on roll off services are more common, but they're also less suitable for transporting specific equipment such as boats. One of the reasons that lift on lift off services are used is because transporters can safely use them for equipment that doesn't fit inside the hull of a vessel used mainly for roll on roll off services.
Lift on / lift off services are primarily used on specialized ships, such as container ships, which don't have onboard cranes or a mechanism to load or offload cargo such as shipping containers for transport. Because of this, lift on lift off services are made available at most container ports and are built to handle the transportation of a variety of different products, including those shipped in 20-feet, 40-feet, and high-cube containers, as well as those sent using open-air transport methods.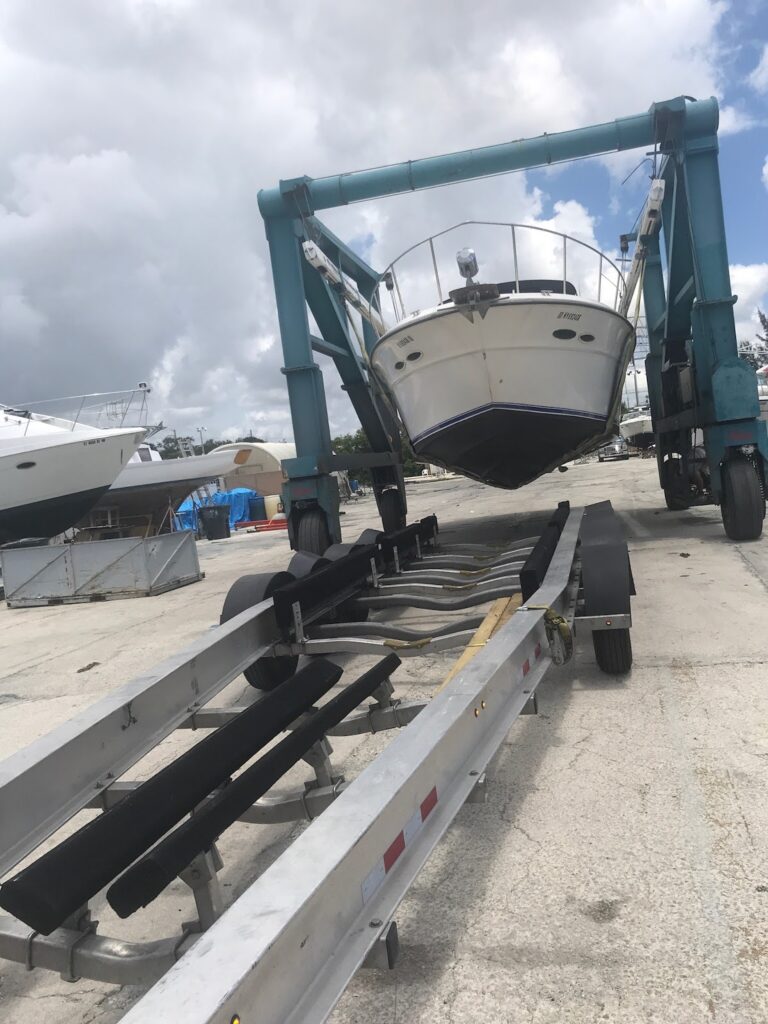 LOLO Boat Service Options
There are many activities associated with lift on lift off services that can affect the cost of lift on lift off transport. For example, if inland transport, storage, or dockside assistance, is required, the price you're quoted will increase. As part of roll on roll off services, many transportation companies offer the following:

– Inland transportation
– Protective tarp and wrapping
– Temporary storage
– Dockside attendance
– Water lifts
– Dismantling
– Customers paperwork
– Documentation
Regardless of the additional services you might choose, equipment owners must do some preparation before shipping. When shipping any large yacht or equipment with large, moveable parts, the loose items or moveable parts should be removed or secured. The owner should remove loose items from inside cabins before loading crews take responsibility for the equipment. While some teams will offer loading and offloading services, this does not extend to emptying the equipment cabin.
Owners should empty fuel and water, battery cables should be disconnected, and for boats, specifically, you will need to collapse or detach any items that extend past the hull. If you're using a lift on lift off service for a boat, you should also store the windshield safely inside the cabin or separately.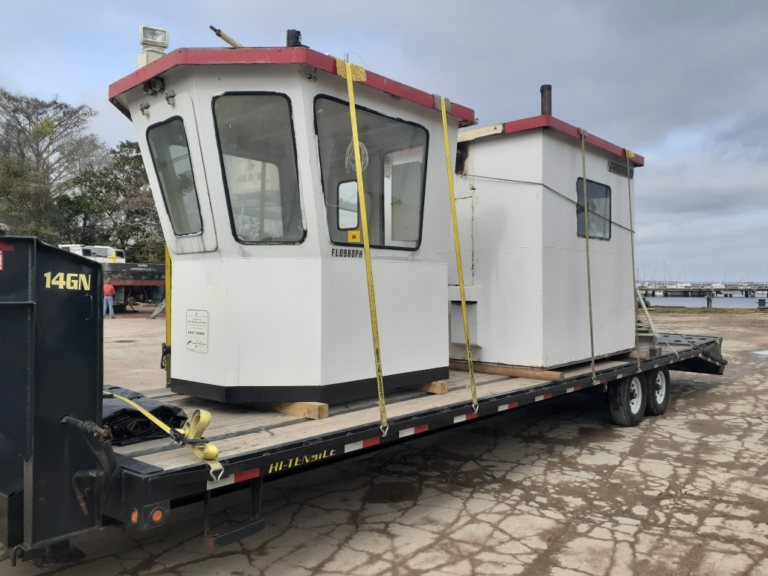 Types of Cranes Used in Lift On/Lift Off Boat Shipping
Lift on lift off boats may utilize the following onboard crane types to load and unload equipment safely:

Derrick cranes. These are motor-driven cranes that can hoist cargo from a wrap end.

Jib cranes. These are found on many modern ships, rotate 360 degrees, and may work in conjunction with other jib cranes to safely handle oversized equipment.

Gantry cranes. These cranes have extensions that hook and grab loads. Racks and pinion gears drive them, and they are an extremely efficient tool for lifting extremely heavy cargo.

In boat shipping, lift on lift off vessels will use one or more of these cranes to safely, efficiently lift, place, and lower equipment onto the deck. They're especially suited for lifting awkward equipment, such as large yachts, and placing them in a designated location on the deck.
Advantages of LOLO Shipping Services
The lift on lift off system using by LOLO vessels is much more economical than RORO shipping methods, for example, as no vehicles will be driven onto the transporting ship. Vehicles owners won't be expending extra fuel getting items onto the deck. Onboard cranes, typically built on rails, are used to lift cargo safely.
LOLO shipping is also considered much more environmentally friendly than RORO shipping since an inadvertent side effect of RORO shipping is increased CO2 emissions during the loading and offloading process.
One significant advantage of choosing a lift on lift off vessel and associated shipping services is that there's much more cargo space to play with. LOLO vessels also have flexible cargo spaces, which allows for easy top loading of a variety of awkwardly-shaped pieces of equipment, and they have a much higher container capacity. If looking to ship multiple containers, a LOLO vessel can be the best choice since you'll be more likely to load all required boxes onto the same ship. If you need to ship containers regularly, investing in a lift could be cost effective.
Lift on / lift off transport is a great way to get your boat shipped safely. For more information speak to one of our agents!
Get Your Boat Transport Quote Now!
Step 1:

Fill Out Quote Form

Fill out the short & easy quote form.
Step 2:

Speak With An Agent

We'll pick up your heavy equipment or vehicle.
Step 3:

Get Transported On Time

We deliver on time so you can get back to work.