Mini Skid Steer Uses – and Attachments
The mini skid steer is a small yet mighty and incredibly versatile piece of equipment that can quickly become the most productive machine on your job site if you've invested in the right attachments. All across America, in construction, in landscaping, many companies have already discovered the wide variety of uses that a skid steer can undertake and transport.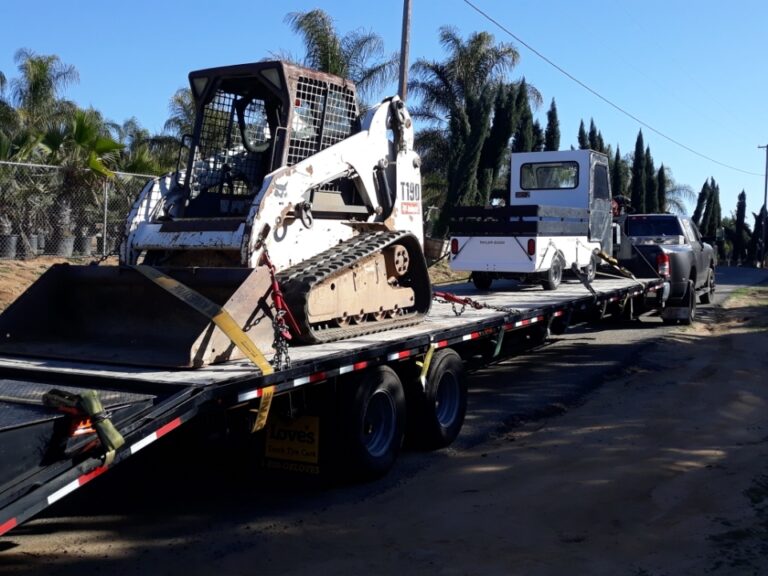 Four Most Common Mini Skid Steer Uses
Mowing
One of the more unexpected uses we've discovered for a skid steer is the art of mowing. While you might expect this feat to be reserved for dedicated ride-on mowers and push-along mowers, it's possible to do with a mini skid steer too. Plus, it saves you from hiring or purchasing a ride-on mower if you've got a mower attachment in your mini skid steer inventory. Mowing attachments such as the Sidewinder flail mower from Eterra and the Brush Cutter from Blue Diamond can do more than mow lawns; they can also clear thick brush. Like mini skid steers, flail mowers are small but mighty, surprisingly easy to maneuver, and capable of clearing thick grass and brush in one fell swoop.
Moving Logs
A mini skid steer with the right attachment can do more than cut down thick brush and mow grass – they can also move said inconvenient leftovers from the worksite to a more favorable location. Mini skid steers can use log grapples to remove unwanted brush and logs, eliminating this tedious task for workers. Instead of getting workers onsite to pick up and load these items into a wood chipper, you can task a mini skid steer to do it for you and help to avoid fatigue and risk of injury. It's also a great time-saver, as arborists won't have to spend time cutting logs into smaller, more manageable pieces.
Ryan's Equipment, based in Edmore, MI, for instance, offers 40″ and 52″ mini log grapples that are compatible with both mini skid steers and mini excavators. Another compact rotating log grapple option for those looking to take advantage of the mini skid steer's log moving capabilities is the Mini BSG Log Grapple from Beaver Squeezer.
Lift and Load
A mini skid steer's lift and load capabilities are not just restricted to logs and wood chippers either. If you've got a bucket attachment for your mini skid steer, you can use it to clear out stables and barns, scoop up rocks while you're trenching, and remove snow from integral pathways on the job site. You can even use a mini skid steer to lift and load pallets in a warehouse using a vertical lift fork attachment, rather than investing in a separate forklift.
Unclutter
Unsurprisingly, a mini skid steer can help you to keep work areas safe and efficient through moving unwanted debris, clearing pallets that are blocking access routes, or relocating gravel that was left in the wrong location. It can undertake these tasks without taking up a lot of space, often making it preferable to bringing in a full-size forklift or bucket loader. Some people have ever been known to take advantage of a mini skid steer's unclutter ability by using them to clean up RTA sites.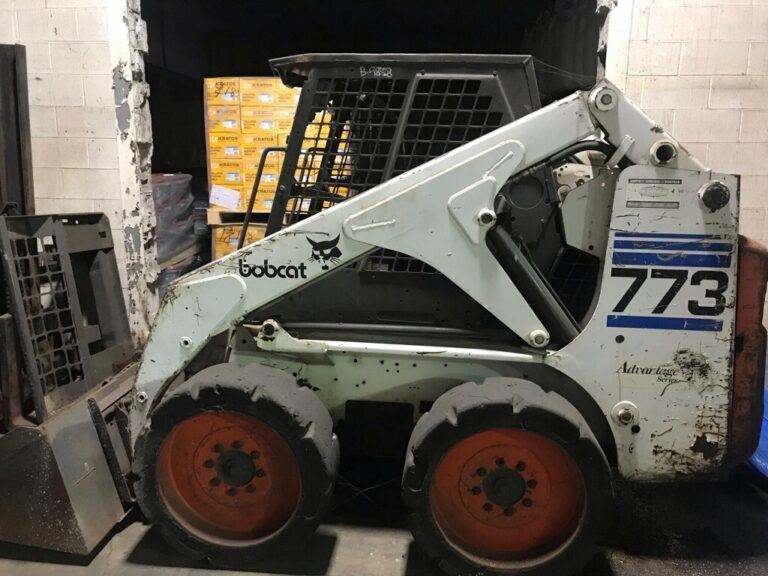 Five Must-Have Mini Skid Steer Attachments
To get more out of your mini skid steer, you don't have to invest in every skid steer attachment available, although some types are heavily recommended, such as:
– Auger
– Backhoe
– Trencher
– Bucket
– Rake
Hydraulic earth augers transport, for example, are one of the most popular skid steer attachments, as they can vastly improve the productivity on projects where precise digging is required. They're easy to use, and they can typically reach substantial dig depths. If you're using your mini skid steer to dig holes, trenches, drainage ditches, or other excavating tasks, a backhoe attachment will turn your mini skid steer into a multi-purpose machine that dispenses with the need for a dedicated backhoe. Most mini skid steers might come with a general-purpose bucket, but that shouldn't stop you from investing in a more specialized bucket, including auger mixing buckets, snow buckets, low-profile grading buckets, or rock buckets if you need them.
What a Mini Skid Steer Can Do For You
Ultimately, a mini skid steer, track loaders, and similar equipment are compatible with hundreds of implements with unique job uses. You can customize a skid steer with attachments to perform almost every job imaginable, from more traditional mini skid steer uses, such as excavating, to more unexpected tasks like mowing and landscaping.
Step 1:

Fill Out Quote Form

Fill out the short & easy quote form.
Step 2:

Speak With An Agent

We'll pick up your heavy equipment or vehicle.
Step 3:

Get Transported On Time

We deliver on time so you can get back to work.