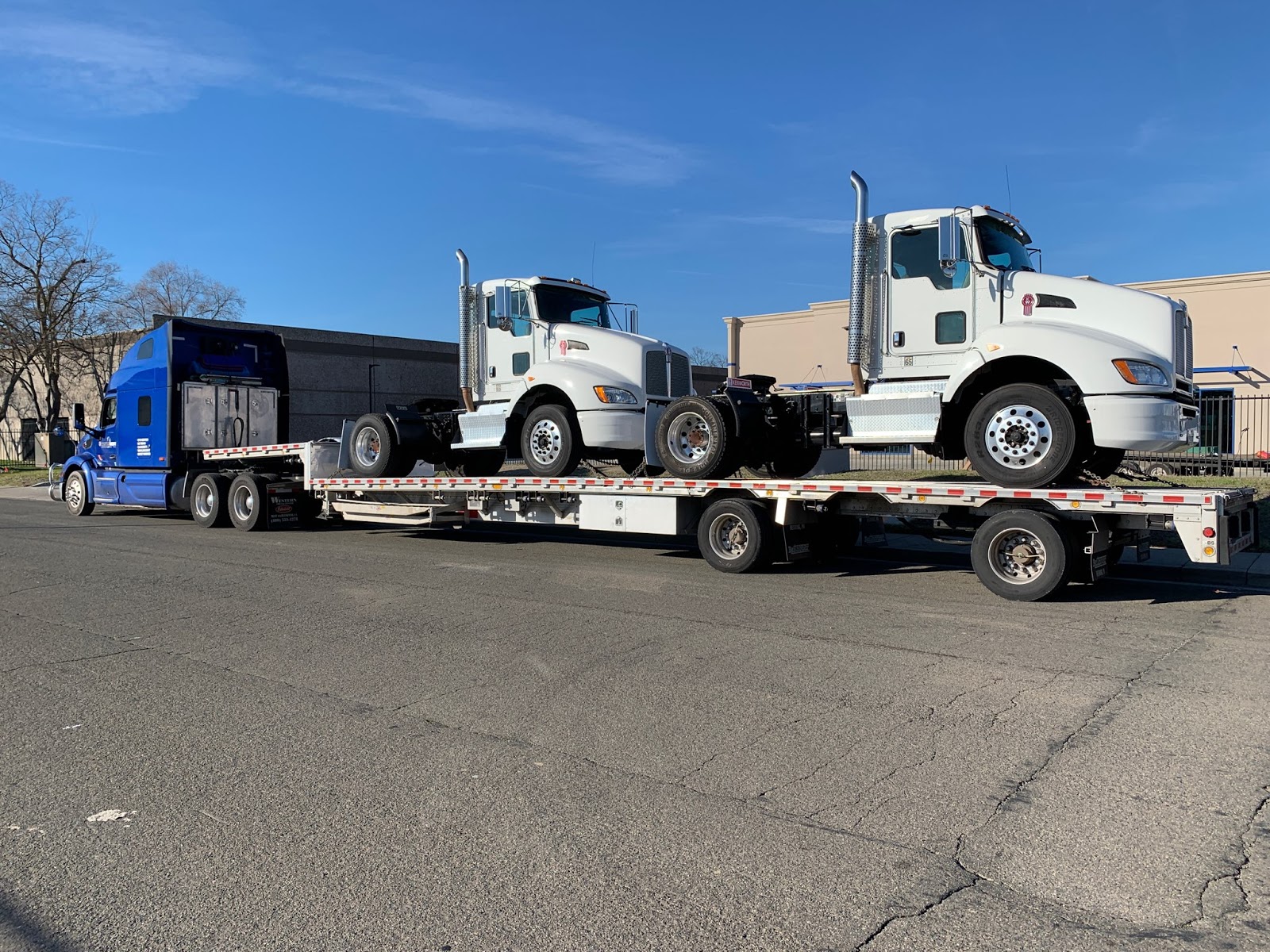 Transporting Multiple Semi Trucks
Heavy Haulers provides heavy and oversized vehicle transportation services across North America. Our services are offered to clients looking to transport buses, minibuses, RVs, trucks, and portable houses. Heavy Haulers was recently asked to transport two StarCraft buses from Elkhart, IN 46517, to Sacramento, CA 95828. The operation was assigned to Jason. Jason is one of our trusted and experienced vehicle transportation specialists. The operation was scheduled to take 32 hours spread out over three days.
Shipping Multiple Semi Trucks across the Country
After deliberation with his team, Jason settled on using I-80W. The route had proven effective from previous shipments. Heavy Haulers provided a step decked trailer on request, and the loading operation commenced. Loading the bus on the trailer was easy and fast thanks to the many successful shipments Jason has carried out in the past. The first vehicle was driven onto the step decked trailer and correctly positioned by specialists with the help of a guide.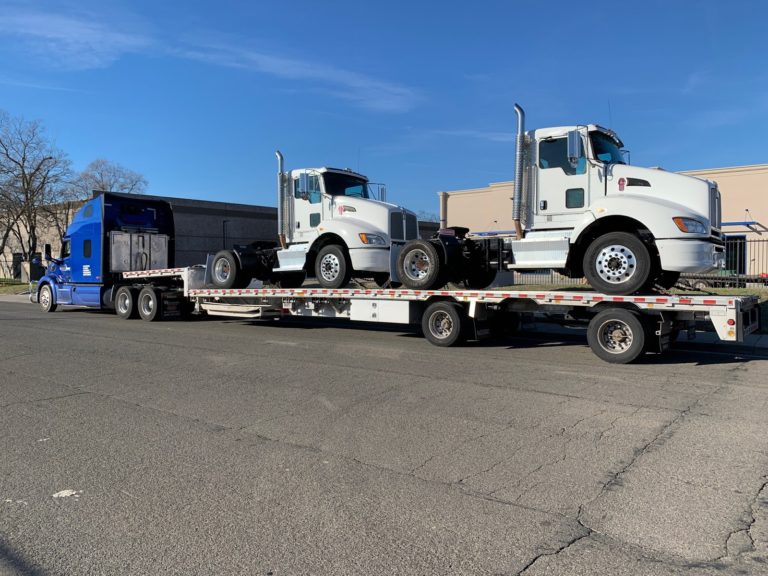 The vehicle was positioned with the cab resting on the stepped platform of the deck. The inclined angle of the first semi trucks created ample space to fit the second StarCraft trailer. Soon afterward, Jason made standard pre-checks before giving the green light. Our licensed drivers are equipped with state of the art resources for efficient transport operations. Integrity checks had to be carried out after every 250 miles. Jason kept the client updated on the progress of their shipment at all times.
We have a wide range of clients looking up to us to make vehicle shipments, that's why we equip our trailers with features that allow us to handle multiple semi truck shipments.
Shipping Multiple Semi Trucks at Affordable Rates
The transportation of semi trucks depends on the size and weight of the car. Our carriers and trailers are continuously maintained to handle multiple shipments at once. We offer our services to clients who wish to transport vehicles located at different locations. Our drivers navigate through various routes and transport cars to the remotest parts of the country. With skilled specialists such as Jason on the task, we guarantee timely and secure shipments. We have a wide range of clients looking up to us to make semi truck shipments, that's why we equip our trailers with features that allow us to handle multiple vehicle shipments.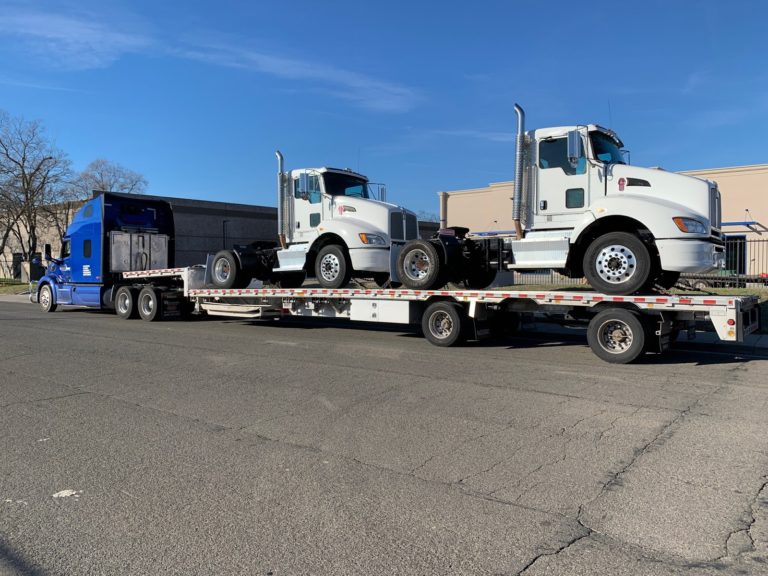 Get Your Semi Truck Shipping Quote Now!
Step 1: Fill Out Quote Form
Fill out the short & easy quote form.
Step 2: Speak With An Agent
We'll pick up your heavy equipment or vehicle.
Step 3: Get Transported On Time
We deliver on time so you can get back to work.
Recommended Blogs For You: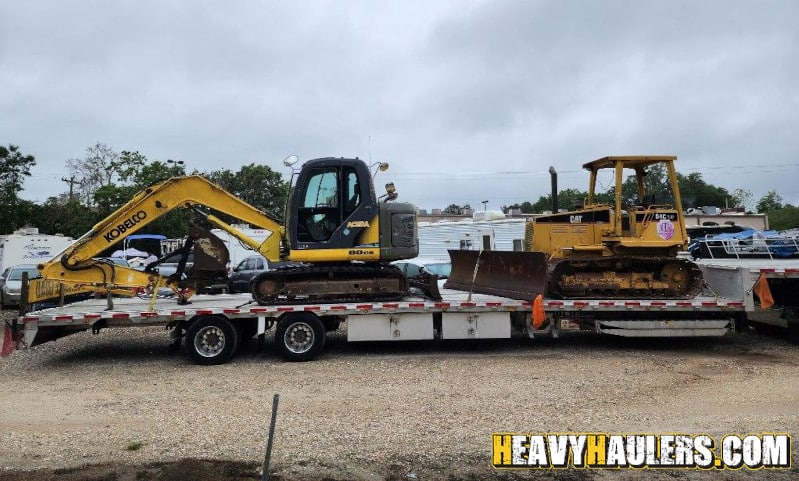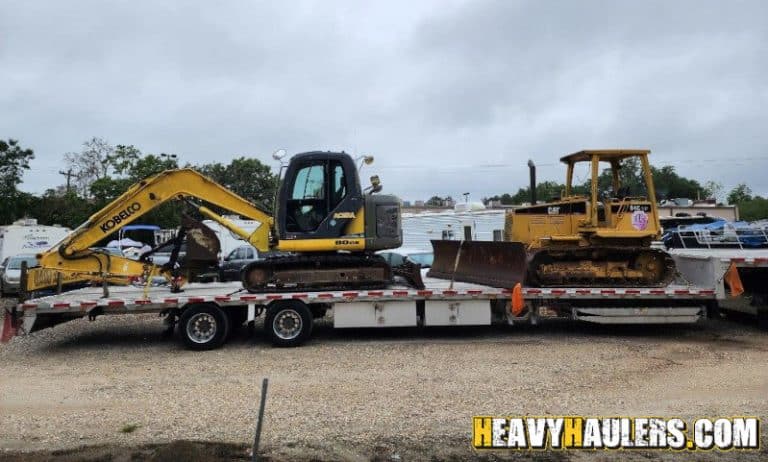 With any industry, fraud, and scams happen from dishonest people trying to make a quick buck. Heavy equipment transport and vehicle shipping have high volumes of money changing hands.
Read More »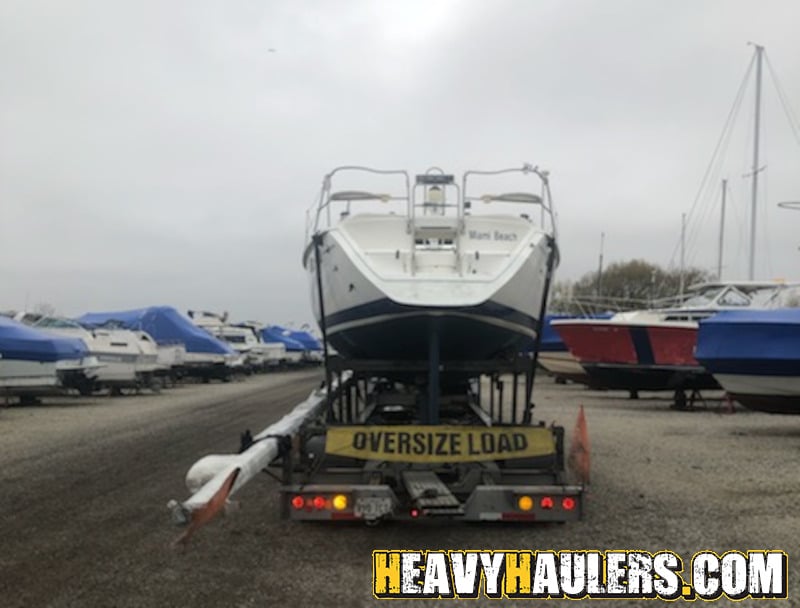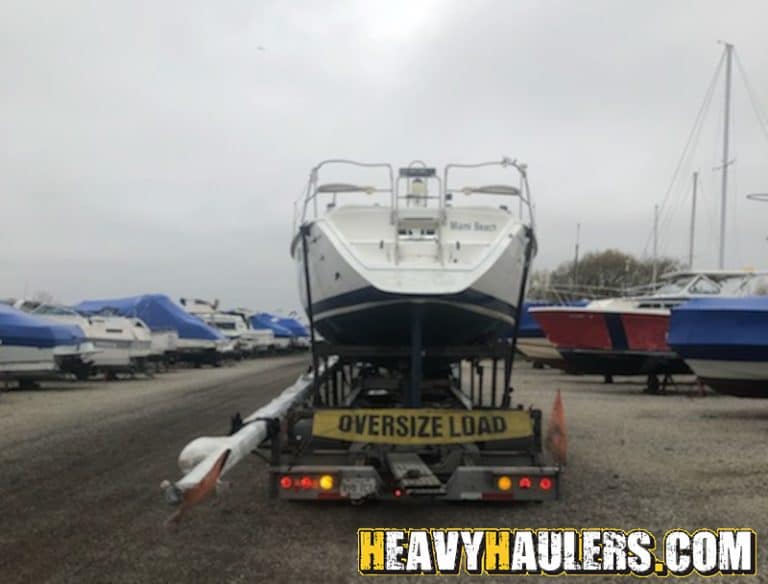 Heavy Daily Haulers Blog Daily Blog Safety Tips for Boat Transport If you plan to ship a boat, the first priority should be safety. Shipping
Read More »