Shipping a Rewinder/Sheeter with Heavy Haulers
Daniel, one of our Heavy Haulers specialists, was assigned to ship a 15000 pound rewinder from Chicopee, MA all the way to Neenah, WI. We thoroughly train our employees to pay attention to what they are shipping to decide the best mode of transport to use. After analyzing the dimensions of the rewinder, Daniel decided that a flatbed trailer would be the best to use. However, he had to process the shipment first and acquire insurance. Afterwards, he contacted one of our professional drivers and a team of specialists near the pick up point to load the 24L 8W 4H rewinder on the trailer. At Heavy Haulers, we have resources such as cranes to help us load heavy equipment without strain.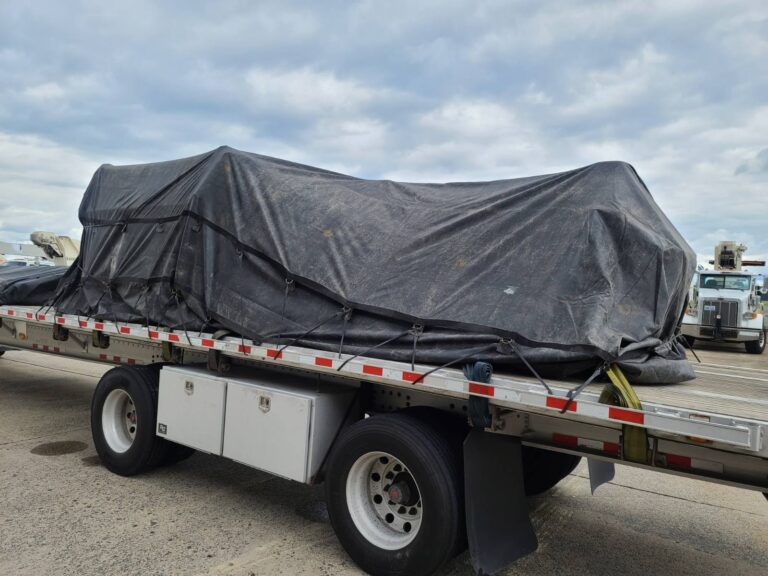 Loading a Rewinder on a Flatbed Trailer
When our team of specialist and driver arrived at the pick up point, the rewinder was professionally picked with a crane and carefully placed at the central position of the flatbed trailer. This is to help with the stability. Using yellow straps, they secured the rewinder tightly to the trailer. This is to hold it down along the way and avoid any movements that could lead to accidents. A rewinder being a delicate machine, we couldn't take chances with the weather. Daniel advised the driver to ensure that the heavy equipment was carefully wrapped with a plastic paper to protect it from rain and conditions that would affect it. At Heavy Haulers, we care about our client's cargo.
Fast Shipping of a Rewinder with Heavy Haulers
On confirming everything was correctly done, Daniel finally dispatched the shipment. Our driver took off and would stop after a couple of hours to tighten the straps. After 17 hours, he was already at the drop off point. Daniel had organized to have a specialist waiting for the driver too offload the rewinder professionally. At Heavy Haulers, we serve our customers to our full potential. For any inquiries, contact us through (800) 908-6206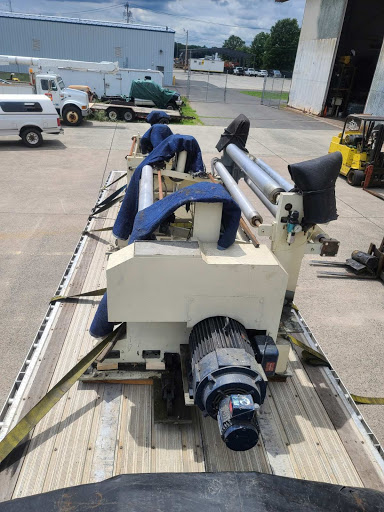 Get Your Sheeter Transport Quote Now!
Step 1:

Fill Out Quote Form

Fill out the short & easy quote form.
Step 2:

Speak With An Agent

We'll pick up your heavy equipment or vehicle.
Step 3:

Get Transported On Time

We deliver on time so you can get back to work.