Local and Overseas Flatbed Transportation Services
Contact Our Expert Shipping Specialists
(800) 908-6206
Our flatbed transportation services is the answer when you are hauling all types of loads including, products, materials, heavy machinery and equipment that needs to be secured properly even though it may be fitted to the edge of the trailer, flatbeds are also used for as hard-to-fit loads that won't fit into standard enclosed trailers, or an item that simply needs to be lifted onto the trailer as Flatbeds offer amazing versatility when shipping cranes and other bulky equipment and also allow shipments to be loaded from any side. In addition, flatbed equipment includes RGNs, double drops, and step decks.

When you need to haul construction, agricultural, or mining equipment, or any other load that doesn't require enclosure, count on Heavy Haulers to take care of all the flatbed shipping details. We provide all pilots and escort cars required for your flatbed transport and acquire all necessary permits. Whether you need flatbed transportation services across the state or across the nation, Heavy Haulers is the solution to your oversize transport problems. We provide flatbed transport services in all 50 states.
Industry-Leading Flatbed Trailer Shipping
Flatbed trucking services is one of the most common type of transportation methods for oversize loads. Heavy Haulers has over a decade of experience transporting flatbed freight and cargo with ease. Our senior logistics agents are well-versed in the heavy haul industry. That means we can help you find the best flatbed transportation available. We'll provide the best flatbed trailers for your freight transport. Plus, we'll obtain any paperwork and permits necessary for your oversize load. At Heavy Haulers we understand your flatbed cargo is important, so we want to make sure it gets where it needs to be safely and on time.

We work with the most experienced drivers for flatbed trailer trucking. License, bonded, and insured, your cargo is always secure on our flatbed trailers. As the industry-leading flatbed freight transport company, we take every precaution to make sure that your equipment is moved in a seamless and confident fashion. Call now for a free shipping estimate. (800) 908-6206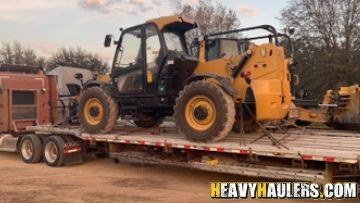 What is Flatbed Shipping?
Flatbed shipping is one of the most reliable forms of transport for oversize and wide loads. It's also used for awkward shaped loads that won't fit on any other type of trailer. Flatbed shipping freight includes anything from construction equipment, pipes, heavy machinery, and more. A flatbeds design allows any type of equipment to be loaded from any angle. This makes it easier for overside or awkward shaped loads. Flatbed transportation is one of the most utilized ways to ship equipment.
What is Flatbed Trailer Shipping?
A flatbed trailer long, flat nature makes it a versatile trailer used for a variety of LTL and oversize freight. Thanks to the open-nature awkward shaped and sized cargo can be loaded from any angle. Common freight shipped on a flatbed trailer includes automobiles, construction equipment, buses, RVs, and agricultural equipment. Flatbed trailers are perfect for oversize and overweight loads like industrial boilers or furnaces. For more information on flatbed trailer shipping, call now! (800) 908-6206
Types of Flatbed Trailers Made for Heavy Transport
Legal flatbeds, double drops, step decks, and RGNs are all types of flatbed trailers. The right one for your shipment depends on what you want to ship. Our professional shipping crew at Heavy Haulers has the experience and knowledge necessary to choose the correct flatbed trailer for your transport needs. You can trust the experts in oversize freight shipping to pay attention to the details of your load and determine the safest, most efficient method and means for the flatbed transport services you need.
How Much Can a Flatbed Trailer Carry?
A flatbed trailer cannot exceed 53' in length, and legal flatbed trailers are often found in 48' length and 8.5' wide dimensions, with a depth allowance of 8.5' to accommodator removable gooseneck (RGN), drop decks, and step decks . A flatbed trailer is able to carry a load of up to 48,000 pounds, making it indispensable when hauling heavy, oversize freight load or many smaller shipments. At Heavy Haulers, we are the oversize transport specialists. We have hauled oversize flatbed trailer payloads everywhere in the nation. Freight of all shapes and sizes and overweight loads are no problem for our flatbed trailer shipping experts. Heavy Haulers has a team of logistics specialists that will route, schedule, and provide all permits you need, so you don't have the hassle.
We transport many brands of trailers across the country and North America
Trust Heavy Haulers to transport any brand of trailer you own. We are experienced in handling all types of brands and manufacturers, we have hands-on experience shipping all trailer manufacturers there is on the road! Some of the trailer brands we commonly ship include:
Recent Loads We Moved on a Flatbed Trailer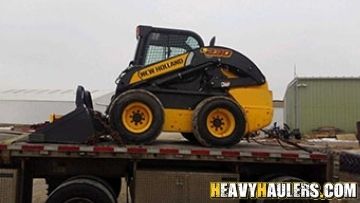 Shipping New Holland L230 skid steer
The delivery of a New Holland L230 skid steer with extra buckets and forks was just coordinated by our agent Chris here at Heavy Haulers. The 10,000 pound construction machine travel approximately 580 miles from Bancroft in Iowa to Sundance, Wyoming. A single drop trailer was needed for the move and a dock at both ends for loading and loading. The move went smoothly thanks to our agent's proactive logistics planning. Do you need to haul construction materials and machinery to your project site? Give Chris a call at: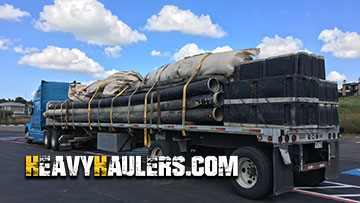 Transporting Equipment on a Flatbed Trailer
Heavy Haulers recently had the job of moving over 12 tons in pipe floats for a dredging machine (47L, 8W, 8H). As part of a 2 truck shipment, the oversize load traveled over 500 miles from Beaumont, Texas to Harrah in Oklahoma. The demand to move dredgers and dredging equipment has rapidly grown over the past year, but our agents are ready to overlook your shipment from start to finish. Would you like to get a free quote to move your dredging equipment? Give William Thomas a call at: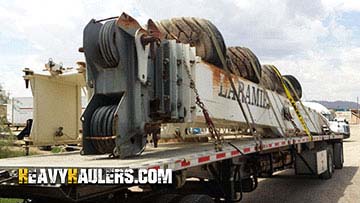 Using a Flatbed Trailer Shipping Services to Transport a 2007 Terex RT175 Crane
Trust in Jason Foltz at Heavy Haulers to schedule your shipment. Heavy Haulers can haul any freight you need transported! Our agents are trained to be able to get your freight to its destination in a timely manner. This Terex Crane was recently transported from the United States to Colombia. If you have an international crane shipment or any freight in general call Jason Foltz at Heavy Haulers to get it loaded on the next truck!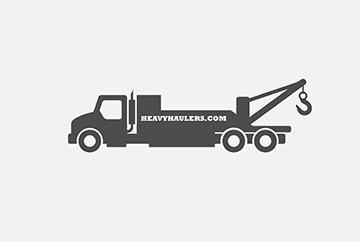 We Are the best when It Comes To Flatbed Towing Services (800) 908-6206
At Heavy Haulers, the most important person is the client. We are dedicated to ensuring that our customers are happy all the time. We have all kinds of flatbeds that you might require for the towing of your products, materials and heavy machinery that need to be secured well before towing. Our flatbeds have amazing versatility, especially when you are shipping cranes, equipment that can be loaded from any of the sides or other bulky equipment. Call us through (800) 908-6206.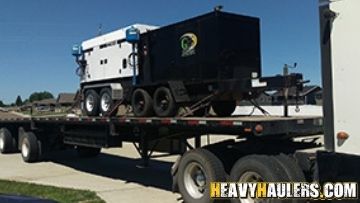 LTL Freight Shipping on a Flatbed Trailer
LTL freight shipping is used when there is a partial load that doesn't use the entire trailer. In these cases, you only pays a part of the expense of hauling a full load. Heavy Haulers offers LTL freight shipping, which reduces the cost of your flatbed transport services considerably. The rest of the flatbed trailer can be filled with other customer's shipments, with each shipper paying their portion of the entire freight cost. In addition to the reduced price, the security of your shipment is better, since most LTL loads are palleted. A well-packaged pallet adds a extra level of safety to your shipping process. When you trust your LTL shipment to the professionals at Heavy Haulers, you know you have decades of experience in palleting and loading your partial load working for you.







11423605

MILES TRAVELED






1214292

LOADS SHIPPED







1315658103

TONS TRANSPORTED






921637

CLIENTS SATISFIED