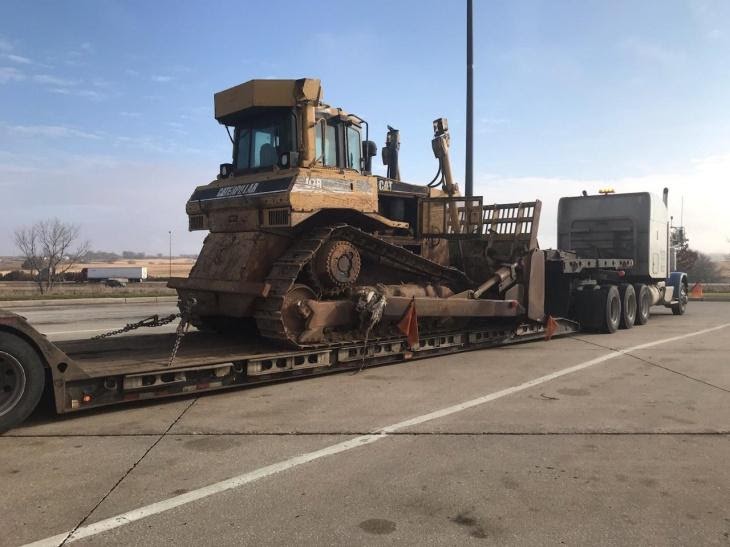 Shipping a Wideload CAT D7R Bulldozer
Shipping a wide load CAT D7R Bulldozer on an RGN Trailer, Brian Goncharsky from Heavy Haulers recently undertook the shipping of this 56,097 pound Caterpillar D7R Bulldozer from Eau Claire, Wisconsin, to Jasonville, Indiana. Equipment shipping projects for over-width cargos are our specialty, and load specialists like Brian Goncharsky utilize years of professional experience during their execution. We pride ourselves in being able to handle any size of construction equipment with the same flexibility for oversize and undersize loads.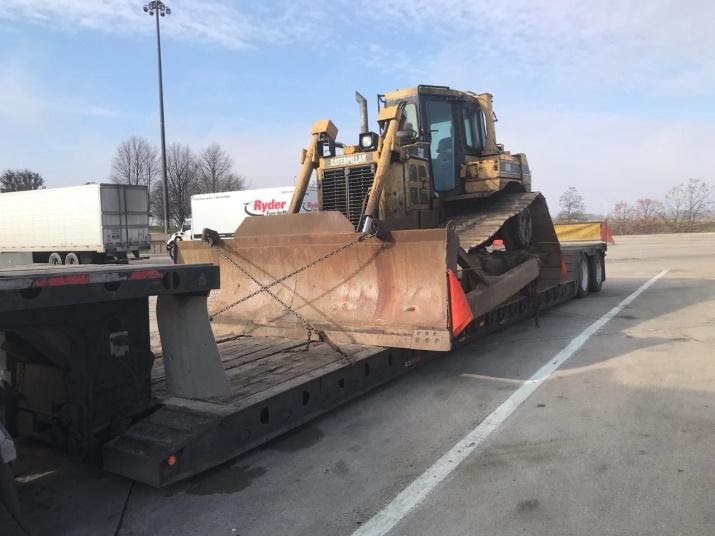 This CAT D7R had a length of 13.3 ft. and a body width of 8 ft. while its full shovel was 10.4 ft. long., requiring shipping permits and escort vehicles.

The oversize load was driven on its tracks onto the detached gooseneck trailer's lowered deck, and then positioned squarely in the middle of the platform. This trailer's bed platform was made from high tensile steel and made stronger with carbon steel crossbars, which feature an antiskid surface. Chain tie-downs were used to secure the bulldozer for the 540-mile journey, and the entire transport was flagged as an oversize load.
Loading and unloading process for step deck trailers is much safer for everybody involved.
Transporting a Wideload CAT D7R Bulldozer​
Once prepping and securing were done, Brian handed over the cross-state permits to the driver and load handler team, and the bulldozer transport was put underway. This transport required pilot and escort vehicles, which Brian deployed for some problematic areas of the route during the 18-hour drive.

However, thanks to Brian's experience in heavy hauling, he knew exactly how to handle the situation. As one of our senior logistics agents, we know that we can count on Brian to handle any situation that comes his way. If you need something moved, Brian is always the man to call.

Secure offloading was done at Jasonville, IN, with the gooseneck trailer detaching to allow the CAT D7R bulldozer to slide off the platform, as quickly as loading had been done.

Our no deposit fees meant that this consignment's client was only billed when the transport was satisfactorily completed, and our no hidden charge shipping prices were very industry competitive. The transportation was finalized, and the CAT D7R was handed over to its service station, as is standard with the Heavy Haulers guaranteed delivery promise.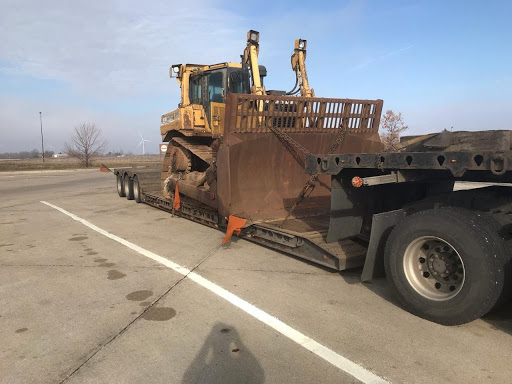 Brian Goncharsky performed all the logistics and dispatching for this Caterpillar D7R, organizing and coordinating with the client even after delivery had been made.

Height: 17.5 ft. Weight: 56,097 lbs. Length: 13.3 ft. Width: 8 ft. Transport miles: 540 miles Transport route: I-94 E Check Out All of Our Bulldozer Shipping Services Here Brian Goncharsky Brian Goncharsky is a senior logistics professional at Heavy Haulers, he coordinated this entire transport from start to finish, If you'd like a shipping estimate or more information on transportation from Brian please call him at his direct contact below.

Contact Him Today:(954) 603-1344
Transport Your Bulldozer With Heavy Haulers Today!
Step 1: Fill Out Quote Form
Fill out the short & easy quote form.
Step 2: Speak With An Agent
We'll pick up your heavy equipment or vehicle.
Step 3: Get Transported On Time
We deliver on time so you can get back to work.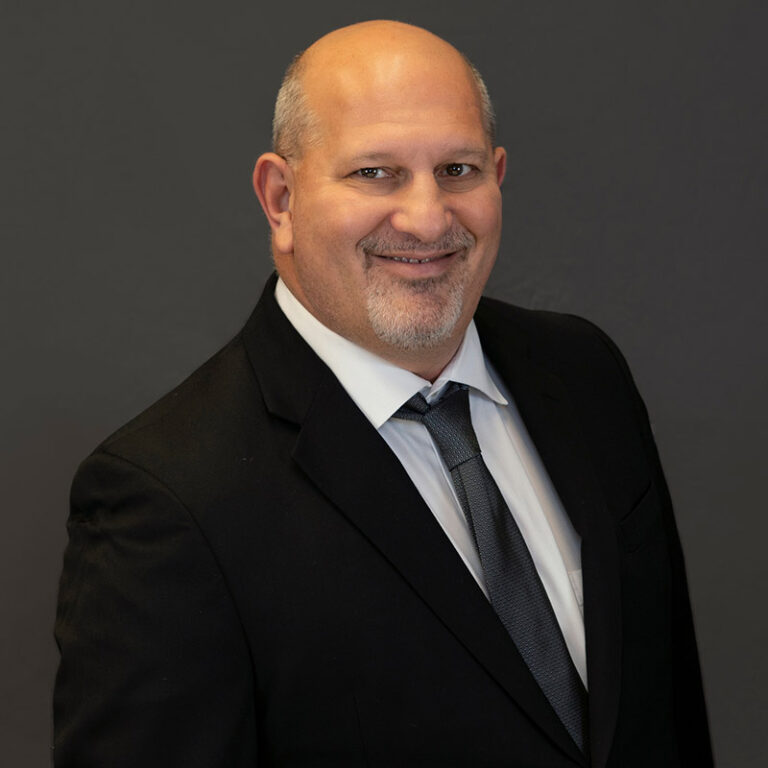 Brian has been with NTS for over five years now. He quickly rose through the ranks to become the Branch Manager of the Fort Lauderdale office. He specializes in moving all heavy equipment and oversize loads.
Recommended Blogs For You: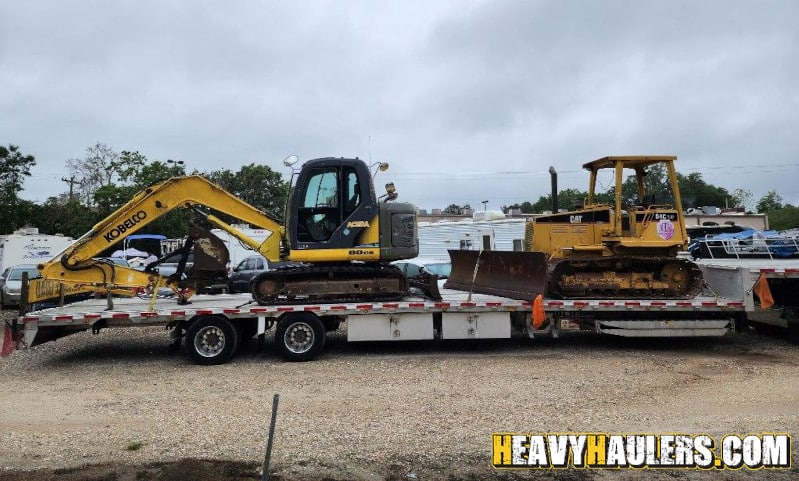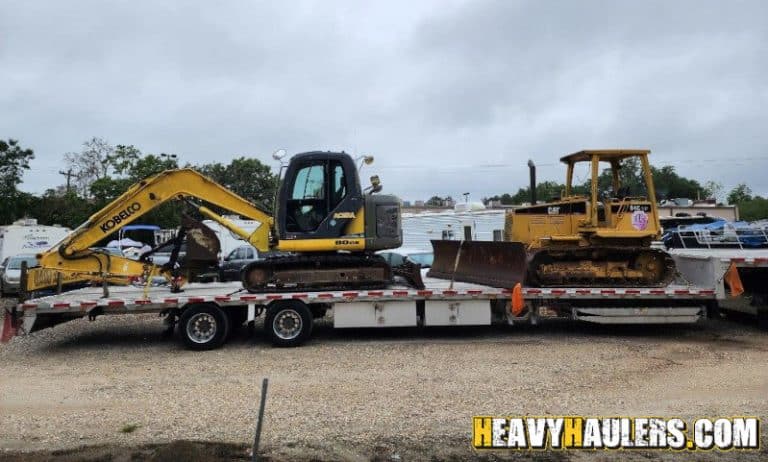 With any industry, fraud, and scams happen from dishonest people trying to make a quick buck. Heavy equipment transport and vehicle shipping have high volumes of money changing hands.
Read More »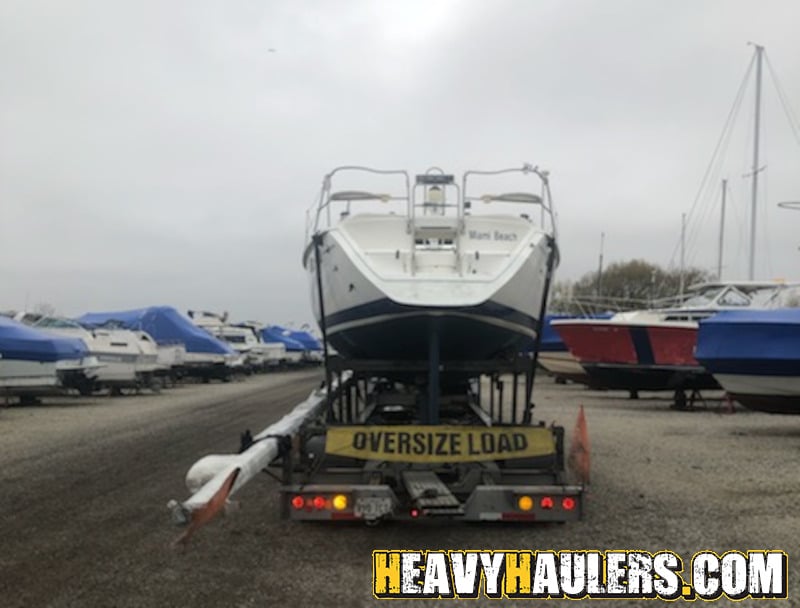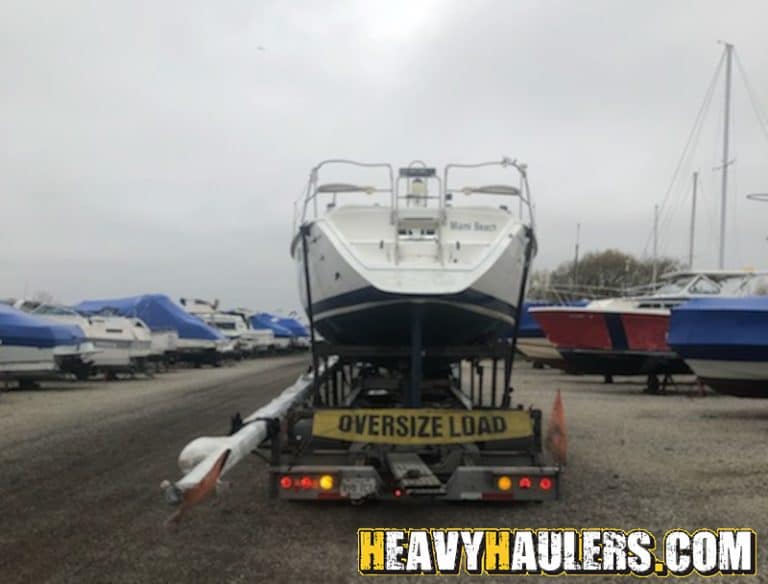 Heavy Daily Haulers Blog Daily Blog Safety Tips for Boat Transport If you plan to ship a boat, the first priority should be safety. Shipping
Read More »