We provide pilot cars and escort
vehicles for all oversize loads!
Call Us Now!(800) 908-6206
Industry-Leading Pilot Car Company Providing Services For All Oversize Loads
Oversize loads are required to follow pilot car and escort vehicle regulations. These often vary by state. Heavy Haulers has a large pilot car directory ready to service your transport in all fifty states. You need a reliable escort vehicle company that has both the knowledge and resources to ensure your load meets high standards of D.O.T. and safety standards. At Heavy Haulers, our goal is to ensure your oversize or wide load is delivered safely and on time. That's why we provide the best pilot car services in the industry.
Heavy Haulers has a vast escort vehicle directory, but we offer more than that. For over a decade, we've provided clients with top quality transport solutions for their heavy equipment. Whether you need front or rear escort vehicles, we can provide them. We have pilot car services to go across the country. Our mission is to provide more than just a transport—we want to create a shipping experience our clients are confident in, which is why our services are all-inclusive. Call Heavy Haulers now and let's find the best pilot car to escort vehicle for your oversize load! (800) 908-6206
Escort Vehicles for Wide Loads Available in All Fifty States
Each state has various laws and regulations about when pilot cars are necessary for oversize loads. When you transport freight with Heavy Haulers, our logistics agents make sure your load is safely and legally transported based on the requirements of each state. This ensures the safety of your heavy equipment, along with the team transporting it, which may include pilot car vehicles. Escort vehicles and pilot cars help navigate your load through traffic, reducing the risk of hazards or dangerous obstacles in the road. This helps make the heavy transport safer for all involved.
While you can use an independent pilot car directory to find drivers in your area, at Heavy Haulers, we only work with the best. Our escort vehicle drivers are vetted to ensure that they know the proper regulations and have the proper experience to move your oversize load safely. A dedicated logistics agent will work with you to determine the best pilot car or escort vehicle service for your oversize load. Also, Heavy Haulers is a one-stop company for everything you need to transport heavy equipment. With one call, we provide the best form of transport, and the top pilot cars for shipping. Call now and let's get started! (800) 908-6206
Facts to Know About Pilot Car and Escort Vehicle Regulations
● Pilot car regulations vary by state, but must be adhered to in order to comply with traffic laws.


● Escort vehicles help oversize and wide loads avoid any hazards on the road.


● Pilot car drivers contribute to road safety as they are authorized to stop traffic and direct the movement of oversize loads through high traffic areas that may cause a danger to the public.


● Escort vehicles are a signal to other drivers of an oversize or wide load, so they can also take precautions when driving near.


● Pilot car drivers must be certified to know the laws of the road and ensure they are providing the best possible safety measures.


● Pilot cars and escort vehicles add overall safety, not only for the heavy equipment transport, but for the team hauling, and the public driving around it.



Heavy Haulers Is The Best Escort Vehicle and Pilot Car Company Servicing All 50 States
How To Find Escort Vehicles and Pilot Cars Near Me
If you're moving an oversize or wide load and are looking for "pilot cars near me" give us a call. Heavy Haulers has pilot cars in every state, ready to get started. We're the industry-leading escort vehicle company. We make sure to pair you with the best pilot cars for oversize loads. When it comes to escort vehicle companies, you want one that knows the ropes. At Heavy Haulers we understand and comply with the regulations for each state. Each escort vehicle or pilot car driver is vetted to make sure they're the best for the job. So no matter where you are, Heavy Haulers is there to help. Call now and let's get started! (800) 908-6206
Our Recent Shipments Requiring Pilot Cars and Escort Vehicles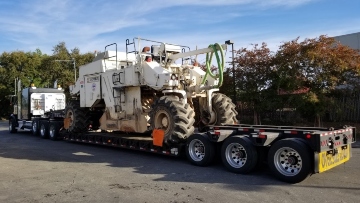 Shipping an oversize Terex CMI RS800 Paver Requiring pilot cars
Shipping From: Roseville, CA

Transporting To: Portland, OR

Specs: Terex CMI RS800 Paver

Transport Specialist: Mike P.
(754) 203-8914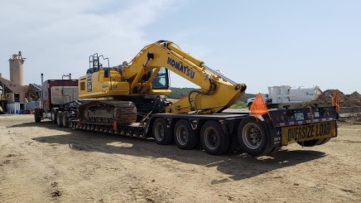 Pilot Car Transport: Komatsu PC230-11 Hydraulic Excavator
Shipping From:Atoka, OK

Transporting To: Colorado Springs, CO

Specs: KOMATSU PC360-11 Hydraulic Excavator

Transport Specialist: Mike P.
(754) 203-8914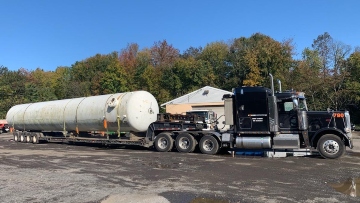 Transporting a 30K Gallon Tank Requiring pilot cars to Vermont
Shipping From: Carmel, NY

Transporting To: Richford, VT

Specs: 1 30k Gallon Tank 67x9.6x9.6 79k#

Transport Specialist: Chad C.
(754) 704-0244
Choosing The Best Pilot Car Drivers To Escort Your Oversize Loads
Heavy Haulers works with pilot car drivers who are carefully curated, to assure they have the proper training and experience for overside load shipping. When it comes to heavy haul transport, we only provide the best service, and that includes finding the best escort vehicle for your load. As an all-inclusive oversize load shipping company, we incorporate everything into the quote, so you have transparent pricing. Heavy Haulers is dedicated to providing top quality transport at affordable rates.
Every pilot car and escort vehicle driver is vetted to ensure they have the proper licensing and a clean driving record when shipping oversize loads. Heavy Haulers takes into account the type of load, the number of pilot cars needed, and all road regulations per state. We ensure the most quality and safest heavy haul transport solution available. Get your pilot car services now! (800) 908-6206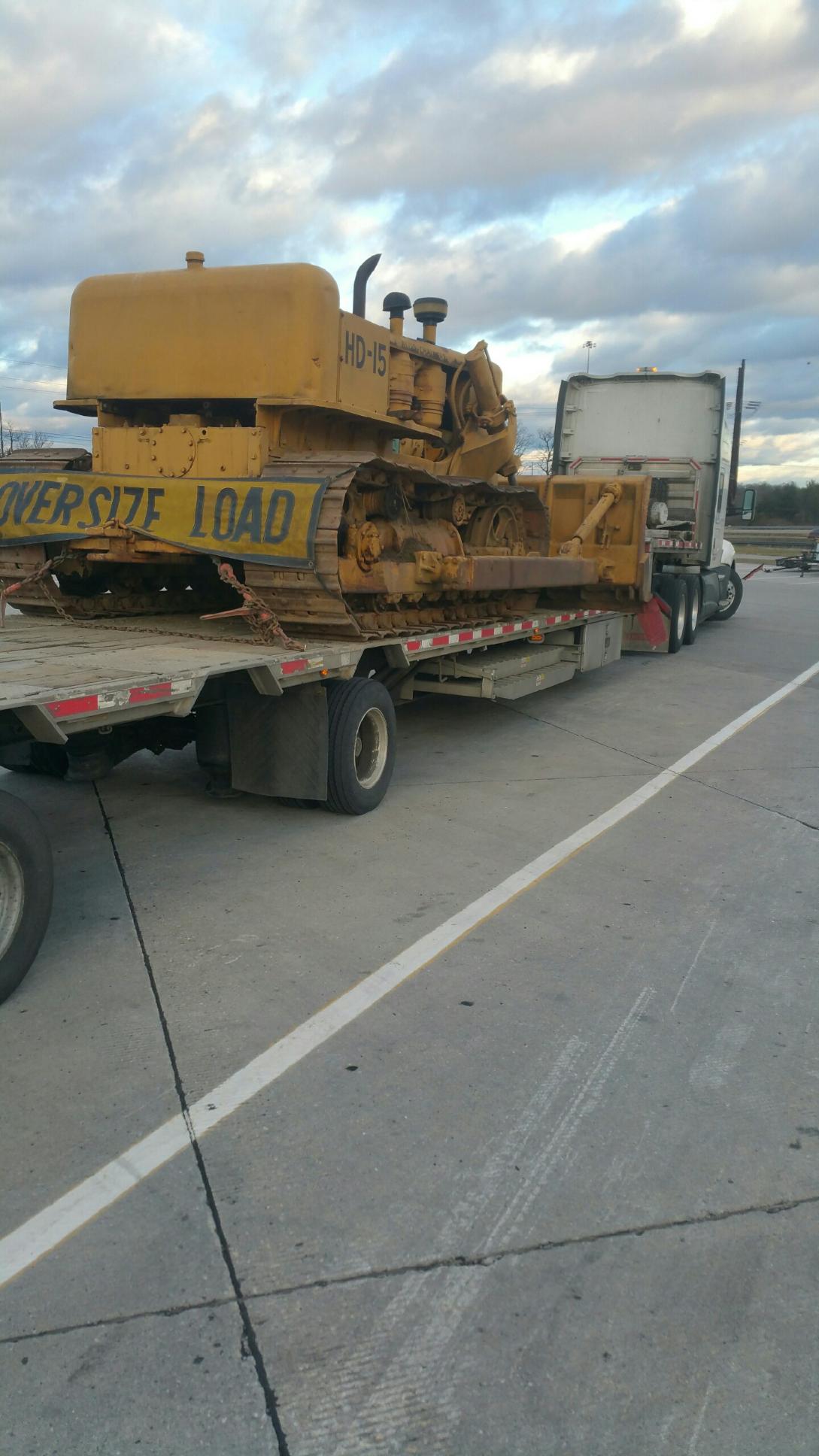 Heavy Haulers Carefully Chooses All the Pilot Car Drivers in Our Network When Shipping Loads
Furthermore, you should be aware that Heavy Haulers carefully selects all the pilot car drivers in our network. Consequently, you will be able to rest assured that the pilot car drivers hired by Heavy Haulers will provide a top of the line service. Therefore, you will not have any nasty surprises during your shipment of an oversized load while using the assistance of the pilot cars provided by the experienced team of professionals at Heavy Haulers.
Heavy Haulers makes sure that all the pilot cars have the necessary credentials to be able to safely escort your oversized load to its final destination without any incidents. Moreover, Heavy Haulers will be able to make sure that all the pilot cars are furnished with all the equipment that they may require throughout our service.
>

Common Equipment Heavy Haulers Transports
Trust Heavy Haulers to transport any brand of equipment you own. Most of our drivers are experienced heavy-machinery operators who can safely maneuver your loads aboard our trailers. Some of the brands we have shipped include:
Looking For Transport
With a Specific Trailer?

Max Weight: 150,000+ lbs. | Main Deck Length 29 ft.
| Well Width 8.5 ft. | Legal Height Limit 11.6 ft.

Max Weight: 48,000 lbs. | Max Length 53 ft.
| Max Width 8.5 ft. | Max Height 8.5 ft.
Max Weight: 48,000 lbs. Max Length 53 ft. |
Max Width 8.5 ft. | Max Height 11 ft.
Max Weight: 45,000 lbs. | Max Length 29 ft.
| Max Width 8.5 ft. | Max Height 11.5 ft.
HEAVYHAULERS.COM
START YOUR SHIPMENT TODAY!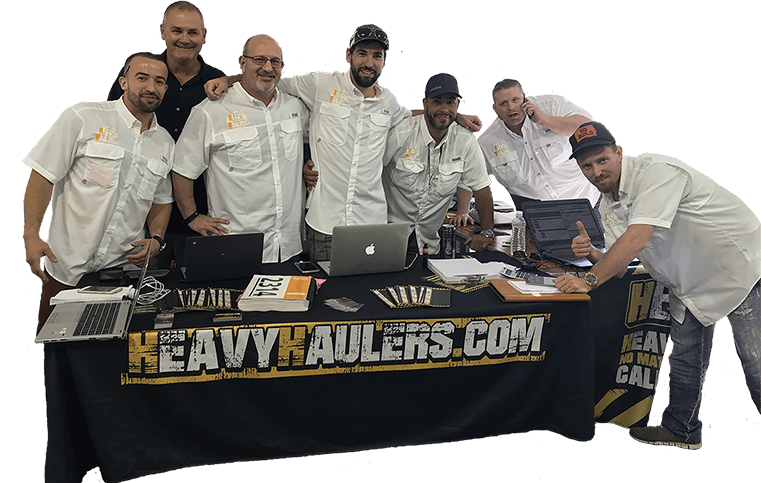 We Are Ready To Help You Haul Your Equipment!
See what you need?
Call us for a FREE Shipping Estimate at (800) 908-6206