Shipping a 63,000 Pound Ellicott 370 Dredging Boat on RGN Lowboy
The shipping of this Ellicott 370 dredging boat was coordinated by Willam Thomas for a client who required its transport from Miami to Orlando in Florida. Weighing 63,000 pounds, the dredger was a lengthy 58 ft. wide, 12 ft. wide and 13 ft. high, necessitating Jimmy to process oversize permits.
The client had shipped a dredging boat with Heavy Haulers previously from Beaumont Texas to Miami Florida, a lighter 56,000-pound assignment that we had completed successfully on time. Impressed with our heavy haul transport services, they reached out for another shipment.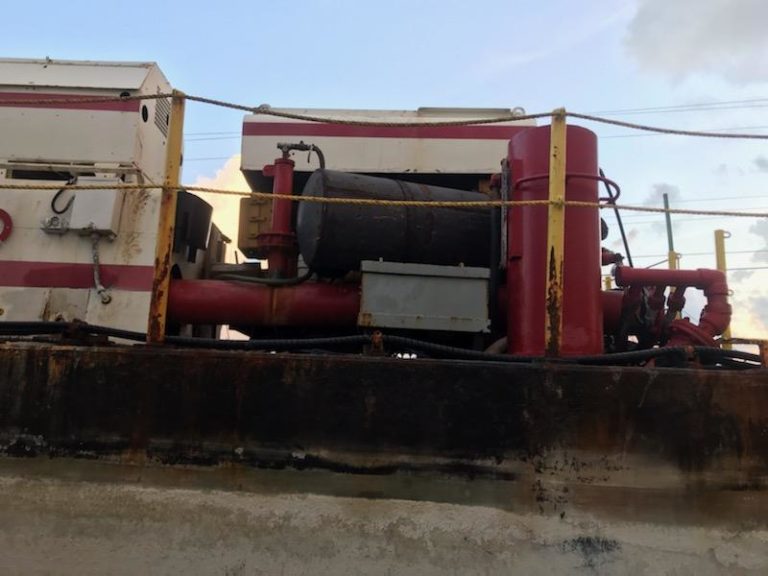 A load evaluation had detailed the specifications of our Heavy Haulers regular RGN double drop deck trailer that had the capacity for shipping the large dredging boat. Jimmy and the Heavy Haulers team had the work cut out when loading the Ellicott 370 dredging boat onto the lowboy trailer.
Two crane trucks and a tow wrecker were used to mount the boat and winch its heavy dredger part hanging from the rear axle extension.
The dredging extension was flagged since it hung from the rear of our
oversize load double drop and so was the trailer itself. Load securing was done with chains across the Ellicott 370 dredging boats hull which coupled with its massive weight sat squarely on the lowered RGN double drop's bed.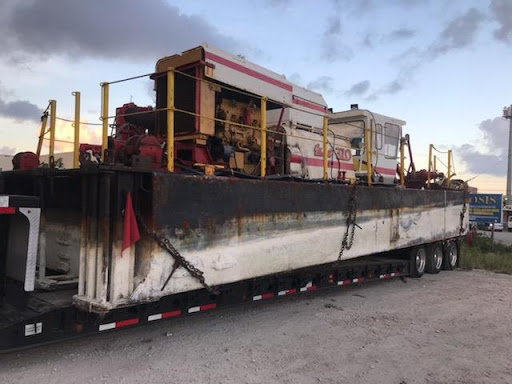 This contract for dredging boat shipping in Florida had a tight time schedule which Jimmy was keen to meet. The dredging boat was headed to a service location where it would be used for harbor and port construction, or berth deck clearance, and harbor mouth depth increase. Other applications include removing debris and sedimentation from lake bottoms or clearing or collecting trash, rocks and silt run-offs from river beds.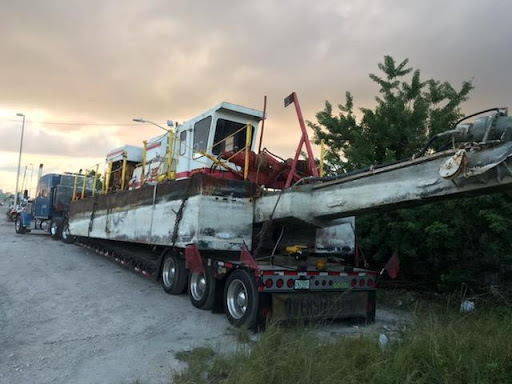 Dredging boats remove sand, silt, and pebbles from port harbors while depth maintenance in channels for marine transport navigation is part of their itinerary.
Once Jimmy and his team had everything in place, and the permits secured; the transport from Miami to Orlando was put in gear. Jimmy made sure the driver had the necessary experience to move this dredging boat with ease.
Escort vehicle transports were used to ease navigation on the busy Florida turnpike, and assist through myriad obstructions along the way. The offload procedure was handled by the team of boat experts who Jimmy had used to do the loading in Miami.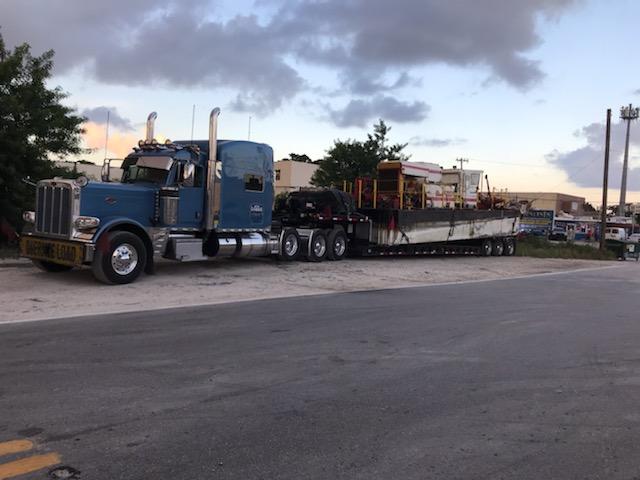 Jimmy handled the entire process from start to finish, and the client immediately scheduled another dredging boat transport with Heavy Haulers for a later date. Contact Willam Thomas today on (800) 908-6206.
Height: 13 ft.
Weight: 63,000 lbs.
Length: 58 ft.
Width: 12 ft.
Transport miles: 219 miles
Transport Your Dredging Boat With Heavy Haulers Today!
Step 1:

Fill Out Quote Form

Fill out the short & easy quote form.
Step 2:

Speak With An Agent

We'll pick up your heavy equipment or vehicle.
Step 3:

Get Transported On Time

We deliver on time so you can get back to work.