Electric Spotter Truck Shipping
Electric Spotter Truck Shipping with Heavy Haulers
We have a fleet of trailers and carriers on standby to handle the shipping of electric heavy duty trucks and semi-trucks. Our services are offered to clients at affordable rates. John was tasked with the transportation of the electric spotter truck. John has been one of our trusted and well-seasoned heavy machinery and wide load transporters for quite some time now. When the request came in to handle the transportation operation, John handpicked a team of members to help him carry out the operation.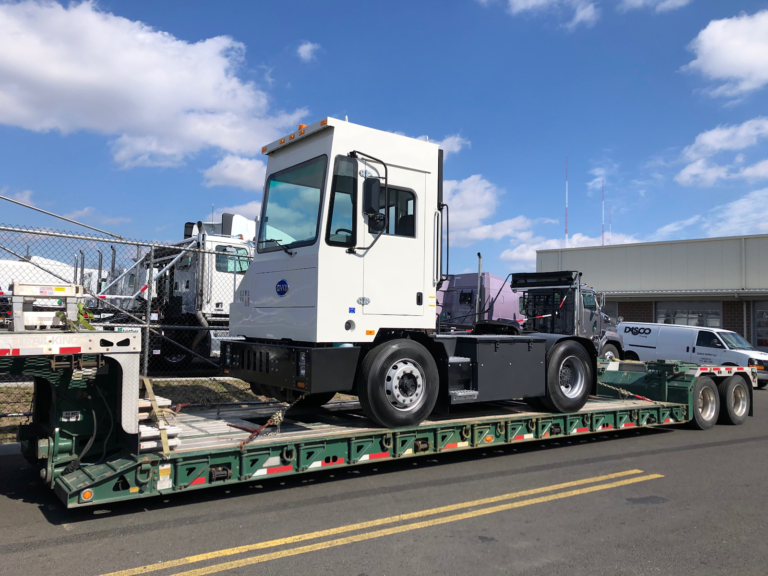 The Best Electric Spotter Truck Transport Solutions
Heavy Haulers is a trusted heavy truck transportation service with operators in different locations across the country.With the help of our partners and logistical specialists such as John, we have proven no operation is too large or too small for our state of the art equipment to handle. With each step of the operation, John made sure all the details were relayed to the dispatch team. That way, the client could get live updates on the progress of the shipments. John had previous experience shipping electric trucks, which made the loading and of loading process easier.
Electric Spotter Truck Delivery Done on Time
The electric spotter truck has had several models released into the market. The first model of the heavy truck was designed without load-bearing handrails on the cab. The variation in the second generation is useful when the load is fastened with tie straps. Heavy Haulers handles the transportation of all electric truck models with ease and efficiency. When John was close to the drop off point, he informed the dispatch team who, in turn, alerted the client to prepare for the offloading operation.
Heavy Haulers has a team of logistical specialists on standby ready to handle the transportation of machinery and heavy equipment. Our well-seasoned specialists are handpicked from the freight industry. Alongside our team of consultants and supportive customer care, our clients' shipment from Secaucus, NJ 07096 to Indianapolis, IN 46222, was carried out in two days. Heavy Haulers is the go-to Electric Spotter truck Forte Express Shipping service provider.
Transport Your Electric Spotter Truck With Heavy Haulers Today!
Step 1:

Fill Out Quote Form

Fill out the short & easy quote form.
Step 2:

Speak With An Agent

We'll pick up your heavy equipment or vehicle.
Step 3:

Get Transported On Time

We deliver on time so you can get back to work.