The Difference Between Class A, B, and C Motorhomes
Class A, B, and C motorhomes each have unique qualities to know about, both for purchasing and when it comes time to transport a motorhome. Every year, families travel across the country in motorhomes, either for vacation, or as their way of life. Knowing the differences between each class can help you determine which motorhome type is best for your family.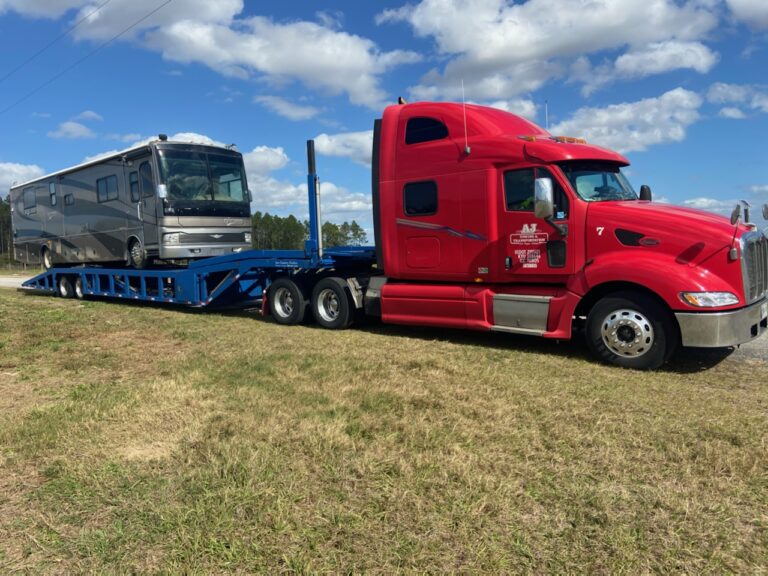 Class A Motorhomes
Class A motorhomes are built on heavy-duty frames, making them strong and durable. The frames are designed on special motor vehicle chassis or commercial truck chassis. They have similar construction with the big 18 wheelers that you see on various roads. The class A motorhomes are vehicles with special abilities to carry heavy loads to various destinations.
They can run on either diesel or gas and consume a gallon per 8-10 miles. You can enjoy a luxurious stay with this motorhome with sufficient sleeping space for 2-4 people. It has two slide-outs that expand your living space, giving you more room. You will also enjoy enough storage room to accommodate almost anything you would want for the trip.
The couches fold down easily to provide you with more sleeping space. If you want is a motorhome that will provide you with high luxury and has residential features with tons of space, a class A motorhome is your ideal choice.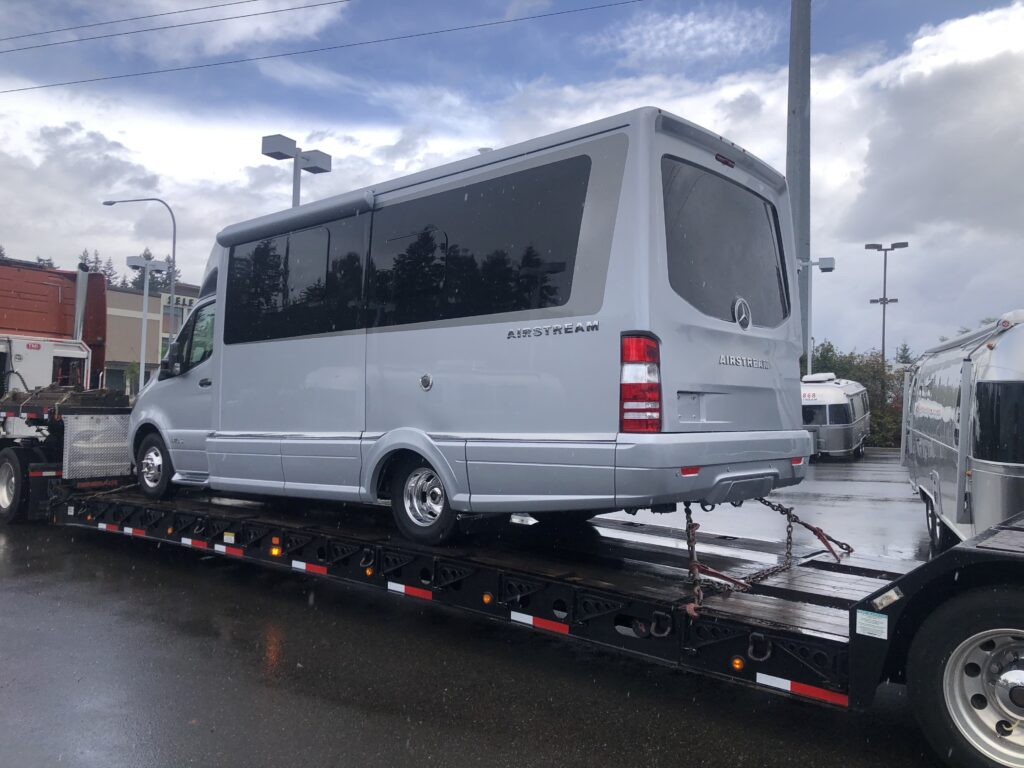 Class B Motorhomes
On the other hand, Class B motorhomes have a solar shape as a van hence their other name—camper vans or van conversions. They are designed with a taller shape compared to normal van sizes to accommodate average height passengers.
The class B motorhome also features a kitchen, bathroom, and living area for enhanced comfort. However, all the rooms are quite small but compact as they make your stay convenient. Some motorhomes in the class B category have slide-outs to give you extra space for enhanced comfort. However, such motorhomes are known as class B+ motorhomes. They are quite expensive compared to regular class B.
In general, class B motorhomes are the smallest in size among all the three types. Some of the advantages of Class B motorhomes include:
• Class B Motorhomes are highly affordable, making them convenient even for people working on a tight budget.
• They are super easy to drive, and their compact design makes them ideal for use.
• With this vehicle, you have also contended that all your appliances will fit, and you don't need to tow a different car behind when going for an adventure.
• Owing to its small size, class B motorhome can fit in any parking spot or driveway.
• You can also drive it around during simple errands due to its easy maneuverability.
Although it has a smaller space for storage, this class B motorhome is versatile and will guarantee your camping is on another level.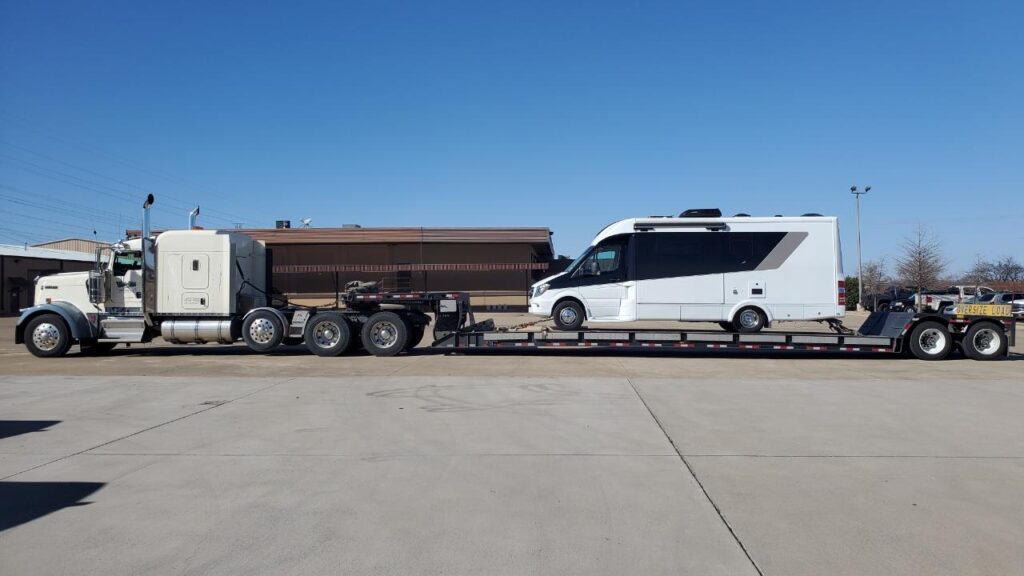 Class C Motorhomes
Among the three, Class C motorhomes are the medium-sized vehicles. It has an over-cab sleeping area, which is the main difference between the other two. The extended cab provides you with extra sleeping space and an increased living space, kitchen, and bigger storage space and bathroom.
Due to its increased space, class C vehicles can accommodate between 4-8 people for a sleepover. If you need to run a few errands while you are out, you can comfortably tow another car at the back with this vehicle. You can also tow a small boat for sight-seeing. Unlike class B, maneuverability with class C is quite a challenge as you may not be lucky to find bigger parking between stops.
When it comes to gas consumption, class C has a poor mileage guarantee compared to class B. However, it makes a great addition if you have a bigger family and are required to tow a vehicle for simple town drives.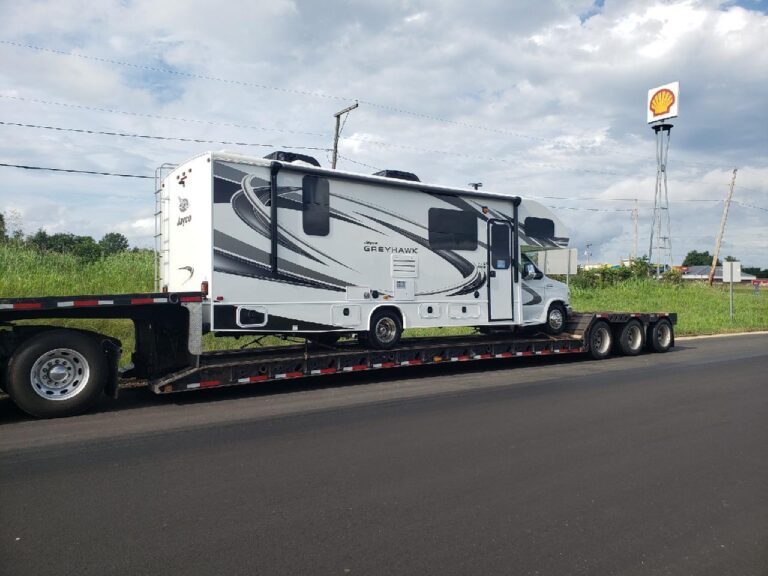 Transport Any Motorhome With Heavy Haulers
Heavy Haulers transports any size and class motorhome. We offer transparent pricing, quality service, and safe delivery. For over a decade we have provided RV shipping across the United States and overseas. Our experienced logistics agents know the best ways to ship your motorhomes, and always adhere to safety standards. Heavy Haulers is here for all your motorhome transport needs.
Step 1:

Fill Out Quote Form

Fill out the short & easy quote form.
Step 2:

Speak With An Agent

We'll pick up your heavy equipment or vehicle.
Step 3:

Get Transported On Time

We deliver on time so you can get back to work.