RV and Motorhome Manufacturers Transport
Heavy Haulers has been in the business of transporting oversized cargo for more than 13 years. We have shipped all types of RVs and motorhomes, from classics to brand new RVs off the lot. Our team can transport your Class A/B/C motorhome anywhere in the country using an open or hitch trailer and years of logistical experience to ensure your "home away from home" travels quickly and securely to its new location.
The RV has grown into a popular vehicle for retirees and travel buffs since the owners of a Motor Bus company constructed a "Gypsy Van" for a cross-country trip in 1915. But unless you're living in your recreational vehicle full-time, driving your motorhome cross-country at a gas mileage of 15 miles per gallon can mean even a short move will take a lot of your moving budget. Heavy Haulers can handle your RV transport without spending a fortune.
Contact Our Expert Shipping Specialist's
(877) 202-3708
The cost of shipping RVs depends on a variety of factors, including the distance you need it transported and the size and dimensions of the motorhome. We also offer RV manufacturer transport services for large and small motorhome manufacturing companies.
To ship your RV, first make sure it's empty of all important personal items, that your cabinets and compartments are safely latches, and of course, that the RV is free of any hazard materials, such as propane tanks. Heavy Haulers will match you with the best driver and rig to haul your RV to its destination with ease. All you have to do is give our highly trained logistics team a call now. (877) 202-3708
See what you need?
Call us for a FREE Shipping Estimate at (800) 908-6206
Common Manufacturers, RV and Motorhomes Heavy Haulers Transports
Fleetwood RV
Fleetwood is one of the most recognizable names in the business. The company manufactures high-end Class A and B motorhomes with a variety of features that customers choose using their online design tool. Let Heavy Haulers transport your Fleetwood RV to its new residence with the same careful precision you would.
Tiffin Motorhomes
Family-owned Tiffin Motorhomes has been providing the country with luxury Class A and Class C RVs since 1972. One of the few manufacturers to offer artisan-crafted hardwood detailing, Tiffin puts the personal touch on everything they put into their vehicles. If you need to relocate your Tiffin Motorhome, Heavy Haulers will put that same personal touch into shipping your RV.
Winnebago
Perhaps one of the most widely available RVs in the world, the Winnebago is the industry's go-to brand for recreational travelers just starting out or upgrading. The manufacturer offers all sizes and styles of motorhome, from the Class C travel trailer to Class A luxury behemoth.Trust your Winnebago RV transport to Heavy Haulers, the country's premiere heavy equipment and vehicle hauler.
AirStream
AirStream was established in 1929 and has been an innovator in the RV industry ever since. Known for their unique rounded metallic appearance, AirStream trailers are constructed of aluminum instead of fiberglass, giving them a longevity and appeal that is unrivaled. Owners of AirStream motorhomes like them so much they created the Wally Byam Caravan Club to celebrate the recreational lifestyle. Heavy Haulers offers an affordable AirStream shipping service to anywhere in the country.
Jayco, INC
In its fifty years in the RV business, Jayco has made recreational traveling more accessible to families of all sizes by focusing on creating family-friendly floor-plans and affordable camper sizes and styles. When it is time to relocate your Jayco motorhome, call on Heavy Haulers. We have the trailers and the towing experience you need!
Coachman RV
Coachmen RV has sold more than half of a million recreational vehicles in its 55-year history, but the owner's point of pride is in the company's commitment to creating a product that is consumer-friendly, reliable and produced using eco-friendly methods. When you need your Coachmen RV shipped to a new home call on Heavy Haulers, the experts in heavy vehicle hauling.
Dutchmen RV
Dutchmen RV is one of many Indiana-based RV manufacturers. They specialize in travel-trailers, fifth wheels and expandables. They have a three year limited structural warranty, the best in the industry. When you are ready to move your Dutchmen RV to a new location, call Heavy Haulers, the leaders in towing oversized vehicles.
Forest River INC
Forest River RV is a division of Forest River, Inc., which produces everything from pontoons to buses. The recreational vehicle manufacturer produces motorhomes, trailers and fifth-wheels under brands that include Cherokee, Cardinal and Flagstaff. Their success comes from combining their expertise in such a wide range of products. Heavy Haulers is the expert in hauling oversized vehicles. We can be your Forest River RV transport team.
Casita Travel Trailers
Casita creates lightweight fiberglass campers for convenient pull-behind travel. Their size and aerodynamic design make them easy to handle, and with standard features like large screened windows, a full galley for proper cooking and on-board water hookups with water heaters, Casita is a favorite among retirees wanting a comfortable camping experience. Heavy Haulers can transport your Casita travel trailer anywhere you need it. Keystone RV Company
Entegra
Entegra Coach is a member of the Jayco family that specializes in producing Class A and Class C luxury motorhomes. Their focus is on providing old-world craftsmanship in a sleek new way with the addition of solid-surface countertops and other high-end amenities. Call on Heavy Haulers to transport your Entegra using precision-based techniques and equipment.
Newmar
Newmar is a luxury RV manufacturer of Class A diesel or gas coaches. This cream-of-the-crop company is known for their million-dollar design options and high-quality craftsmanship. To ship your exotic home away from home, call on Heavy Haulers, the perfectionists of the oversized hauling industry.
Thor Motor Coach
Thor Motor Coach is an RV manufacturer with a wide selection of Class A, Class C/Super C and B coaches that combine affordability with quality and an Eco-friendly design. When you're in need of relocating your Thor motorhome, Heavy Haulers is ready to combine precision planning with quick service to get your RV where you want it.
Outdoors RV
Outdoors RV is the motorhome manufacturer for the rugged camping lover. It produces travel trailers and campers in four styles depending on the consumer's camping preference, and focuses its efforts on creating all-climate comfort and sturdy designs. When you need to transport your trailer to a new home base, call on Heavy Haulers.
Northwood
Northwood manufactures travel trailers, toy haulers and 5th wheels for the camper who likes to stay wild all year long. It offers consumers a four-season design with solid wood construction for a cozy camping experience no matter the location. And when you're in need of Northwood RV transport services, Heavy Haulers is ready to ship your camper where you need it next.
Pacific Coachworks
A Southern California RV manufacturer, Pacific Coachworks provides 5th-wheels and travel trailers for consumers who like a little design with their camping experience. Popular brands include Panther, Surfside and Pacifica. Let Heavy Haulers ship your toy hauler up the coast or across the country.
New Horizons
For those who want to travel full-time or feel like they're home when camping, New Horizons produces luxury 5th wheels with spacious and creative floor plans that feature residential furniture and real wood cabinets. If you need to move your home away from home to a new area of the country, Heavy Haulers can provide high-quality service with that personal touch.
Grand Design
Grand Design is a manufacturer of top-of-the-line travel trailers and towable recreational vehicles. The company provides residential-style furniture and design with a customer-centered attitude. Heavy Haulers is the company you want when shipping RVs under the Grand Design name.
American Coach
In the RV industry, the name American Coach has become synonymous with luxury. The company prides itself on combining space-age technology with layers of sophistication, including a Select Drive steering system. Heavy Haulers provides comprehensive service for your American Coach RV shipping needs.
Keystone RV
With a focus on towable motorhomes, Keystone RV offers consumers a slew of unique amenities designed for comfort, including in-floor heating ducts. Picking and choosing features, amenities and floor plans offers a level of customization rarely found in the industry. At Heavy Haulers, we are committed to shipping RVs across the country with your individual needs in mind.
How to Ship an RV or Motorhome
Shipping an RV is done with ease at Heavy Haulers. We understand that your motorhome is important to your family, as you probably take them on vacations and make lasting memories. So, when it comes to RV transport, you want to make sure your motorhome gets where it needs to be safely.
To ship your RV, first make sure it's empty of all important personal items, that your cabinets and compartments are safely latches, and of course, that the RV is free of any hazard materials, such as propane tanks. Heavy Haulers will match you with the best driver and rig to haul your RV to its destination with ease. All you have to do is give our highly trained logistics team a call now. (800) 908-6206
Looking For Transport
With a Specific Trailer?

Max Weight: 150,000+ lbs. | Main Deck Length 29 ft.
| Well Width 8.5 ft. | Legal Height Limit 11.6 ft.

Max Weight: 48,000 lbs. | Max Length 53 ft.
| Max Width 8.5 ft. | Max Height 8.5 ft.
Max Weight: 48,000 lbs. Max Length 53 ft. |
Max Width 8.5 ft. | Max Height 11 ft.
Max Weight: 45,000 lbs. | Max Length 29 ft.
| Max Width 8.5 ft. | Max Height 11.5 ft.
HEAVYHAULERS.COM
START YOUR SHIPMENT TODAY!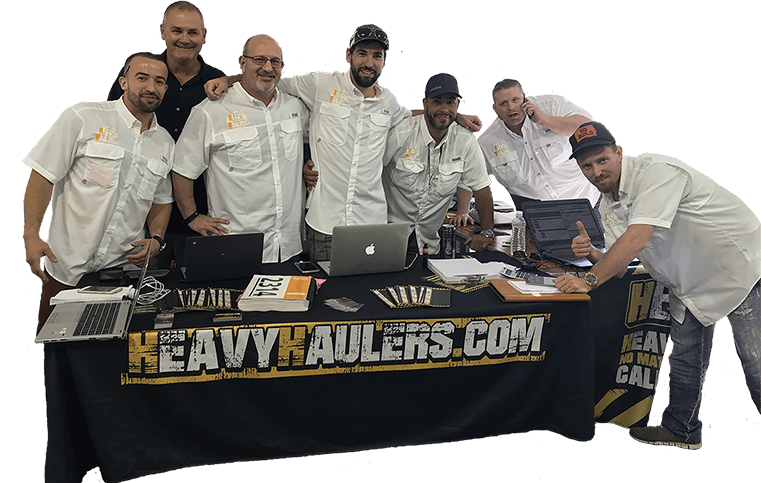 We Are Ready To Help You Haul Your Equipment!
See what you need?
Call us for a FREE Shipping Estimate at (800) 908-6206
Common RV Manufacturers We Transports
Trust Heavy Haulers to transport any brand of equipment you own. Most of our drivers are experienced heavy-machinery operators who can safely maneuver your loads aboard our trailers. Some of the brands we have shipped include:
See what you need?
Call us for a FREE Shipping Estimate at (800) 908-6206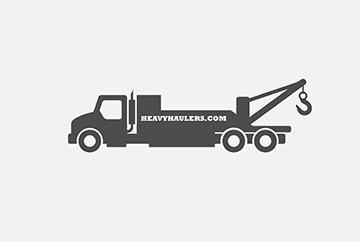 Heavy Haulers Ships all RV and Motorhome Manufacturers
● RV shipping company

● RV transportation company

● Shipping motorhomes across US, Canada, and Mexico

● Transporting RV's safely and securely

● How to ship an RV

● RV manufacturer descriptions