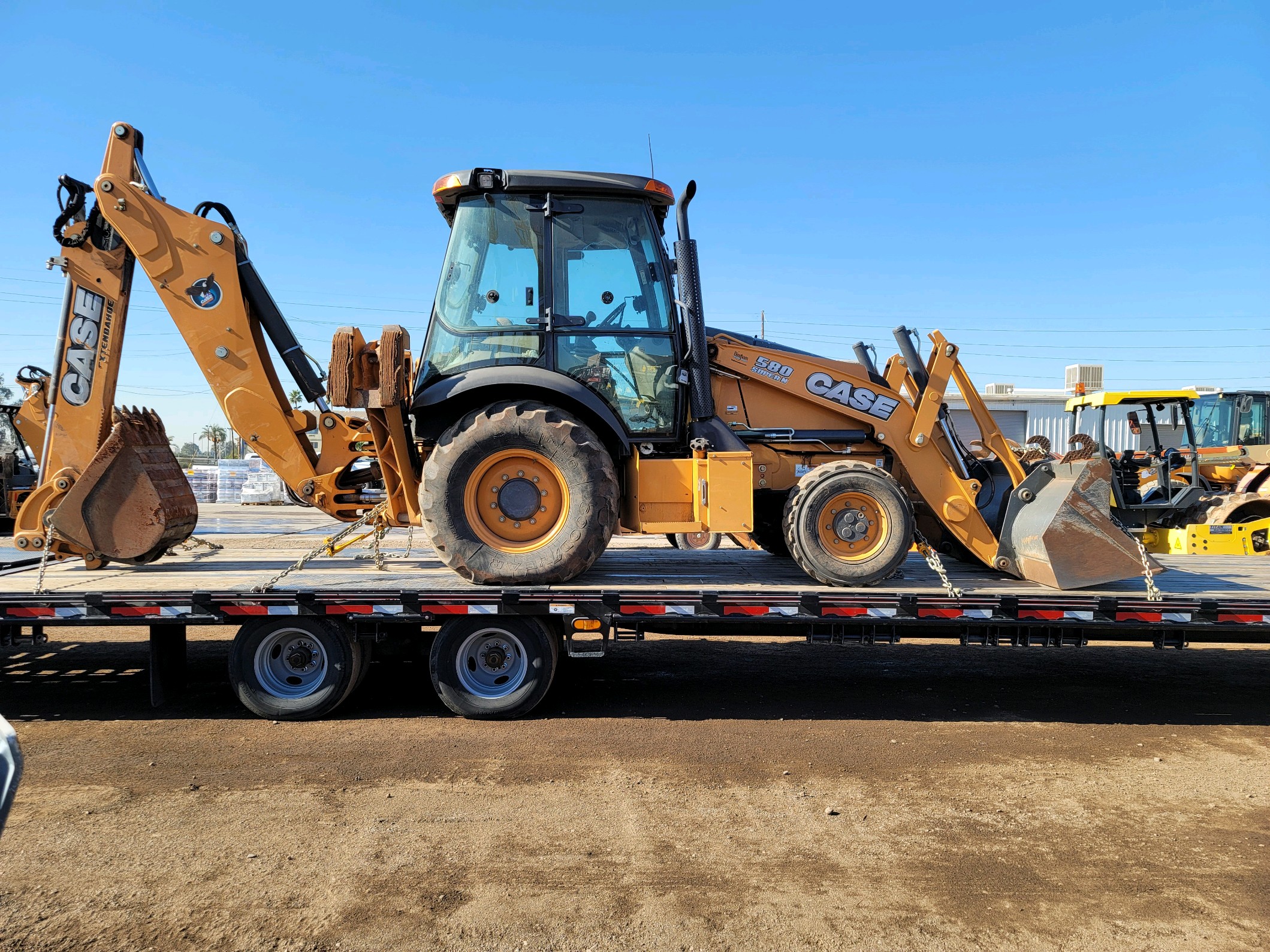 Tips to Shipping a Backhoe
So, you have just bought a backhoe with all the features you ever wanted, but unfortunately, it is miles away. Or perhaps you need to transport your backhoe to a different site in a different location. Whichever the case, you can either choose to ship the backhoe yourself or utilize professional hauling services. While this piece of machinery is equipped with a steer and a set of wheels, it is not designed to move across long distances. If you are really lucky, your seller might opt to handle the shipping process from their end. But if they do not present you with this option, you will be responsible for the entire backhoe transport.

Also known as a backhoe loader, a backhoe is large construction equipment used to dig out the topsoil and other natural elements within the ground. It is just like a tractor, only that it features a large bucket attached at the edge of the pivoting arms. It will take you less time to complete a digging project with a backhoe than it would if you relied on manual labor.

Here are some tips that will guarantee quick, safe, and hassle-free backhoe transport.
Also known as a backhoe loader, a backhoe is large construction equipment used to dig out the topsoil and other natural elements within the ground.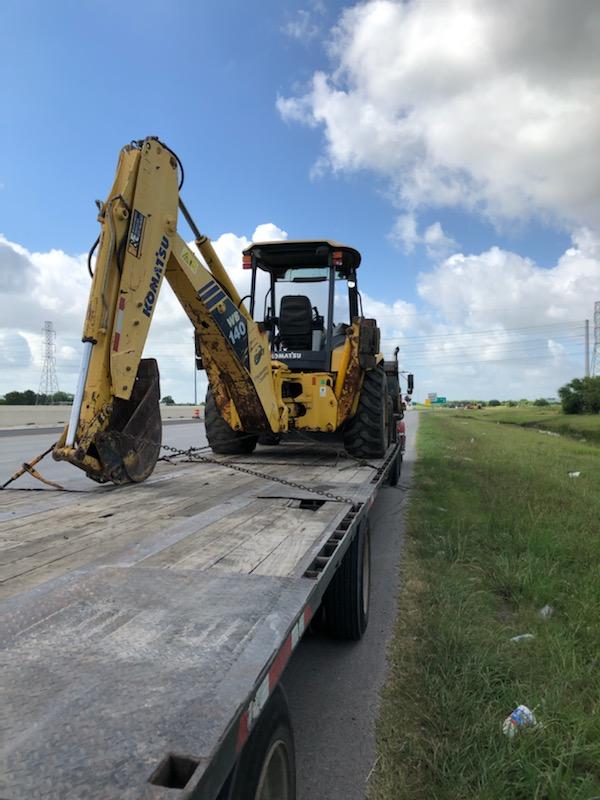 Hire Professionals to Ship Your Backhoe
With the right heavy haul company, you can anticipate nothing short of a quality and hassle-free experience. For starters, an established shipping company such as heavy haulers has an extensive inventory, including a wide selection of shipping machinery and licensing to guarantee you safe, timely, and reliable shipping services. The trailers are carefully selected to accommodate different shapes and sizes of a backhoe. Besides, seeking professional help will help reduce the stress of planning out and acquiring the permits required for legal shipping. You can therefore relax and carry on with your daily schedule with the confidence that your valuable asset is in the safe hands of professionals.

Ideally, smaller backhoes can be transported on a flatbed trailer provided it does not meet the state height regulations. On the other hand, relatively larger backhoes are shipped on RGN or step-deck trailers. If you choose to transport the equipment yourself, you will need to rent out either of this equipment and obtain a license for the operation. Driving a flatbed trailer will require a commercial driver's license. Note that your license type will vary depending on the nature and size of your load and the truck's weight. It is therefore crucial that you double-check your license and ensure you have the right one before embarking on the operation. This will save you from unnecessary costly tickets and ensures that you do not encounter other legal problems along the way.
Loading and Securing a Backhoe Ready for Shipping
Safety is overly crucial when it comes to loading a backhoe. You want to ensure that the load has been well attached and firmly sit on the flatbed. To do this, you might want to remove the bucket pin as you lower it. You will then secure and hold down the machinery using the ratchet straps or chain so that it does not shift in position. Do not forget to double-check and ensure that you are compliant with your state's shipping rules and regulations.

While your seller might help with the loading at the pick-up site, you will have to seek separate help once you get to the destination. Keep in mind that loading and offloading the backhoe by yourself can be quite daunting and downright dangerous. While your seller might help you with loading at the pick-up site, you might experience some trouble offloading it upon delivery. That is precisely why it would be best to go with a reliable, professional shipping company.

Most industries in North America have been strengthened by the ease of transportation in and across the continent. The most common modes of transport here include:

• Road Transport
• Railway Transport
• Air Travel
• Waterways Transportation

Ship Your Backhoe With Heavy Haulers Today!
Step 1: Fill Out Quote Form
Fill out the short & easy quote form.
Step 2: Speak With An Agent
We'll pick up your heavy equipment or vehicle.
Step 3: Get Transported On Time
We deliver on time so you can get back to work.
Recommended Blogs For You: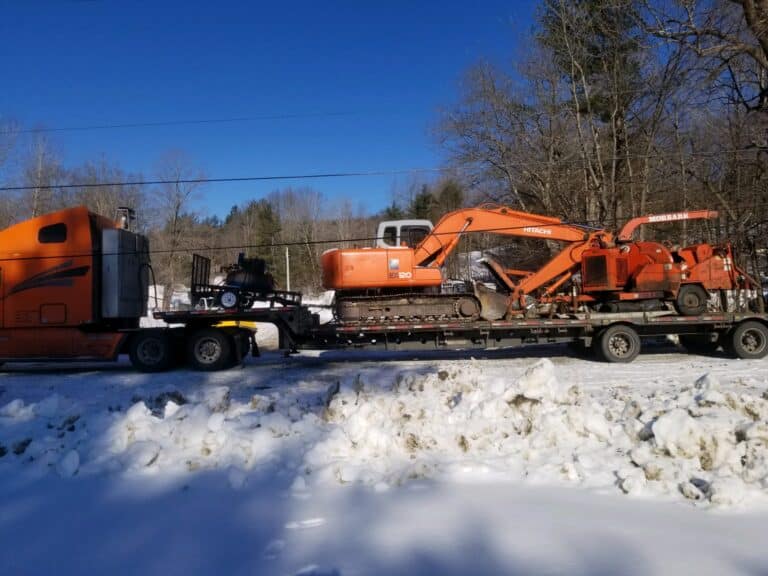 Shipping equipment in the snow is not that hard, but only if you have the proper means of transport, appropriate expertise, and adhere to the applicable rules and regulations. Hauling heavy loads during snowstorms comes with complexities ranging from bad roads to reduced visibility.
Read More »
Black ice is a wintertime threat to driving safety on roadways. Black ice is a type of ice that forms on wet roadways when temperatures drop rapidly.
Read More »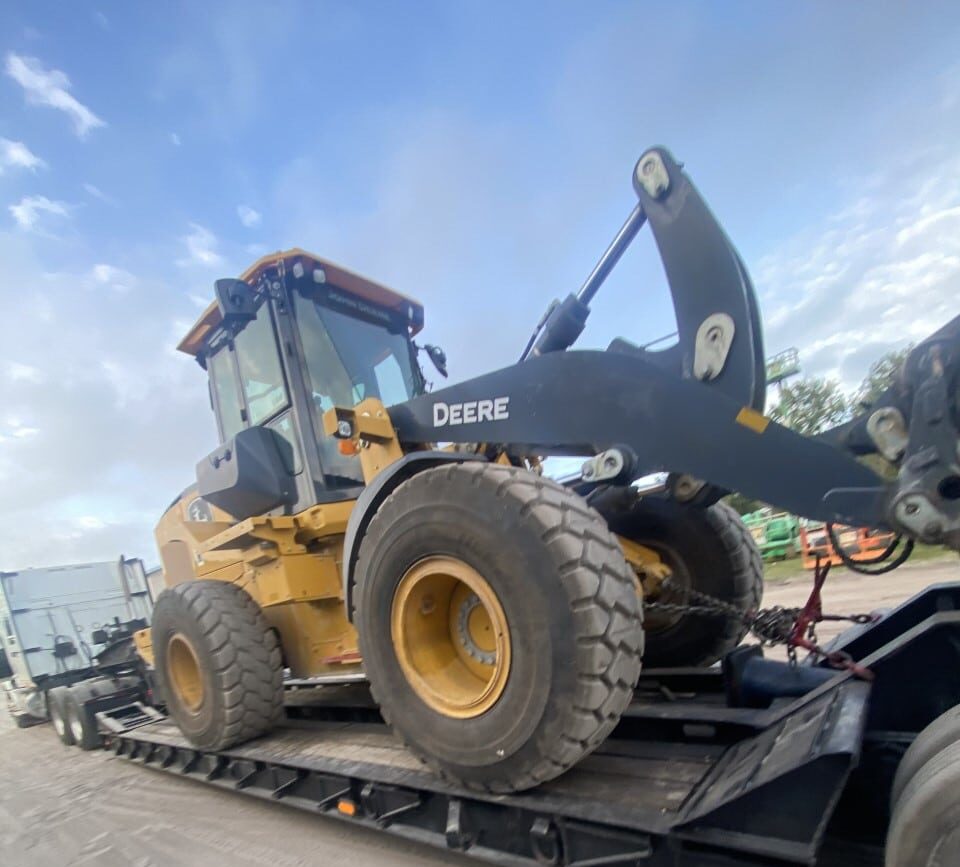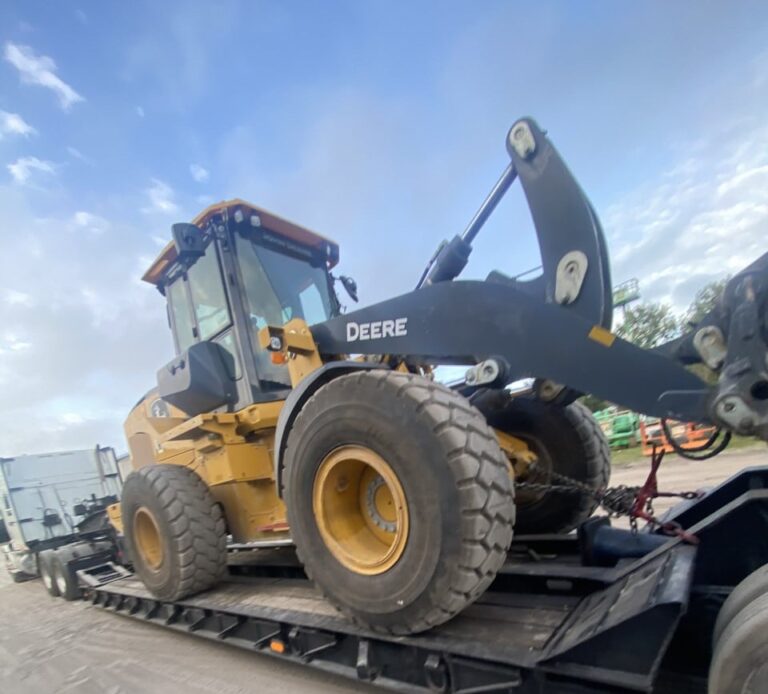 The heavy haul transport industry is continuously impacted by fluctuations in the fuel market's price. Rapid rises in the price of gasoline can have a delayed and disastrous effect on freight management businesses, but a rapid drop in the price of fuel could lead to short-term profit increases and an increase in market competitiveness to provide customers with the lowest price.
Read More »