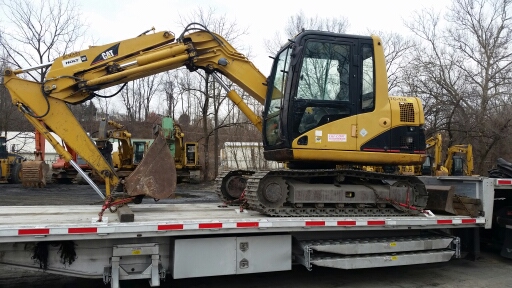 Your Trailer Options for Hauling Construction Equipment
Perhaps the greatest advantage of hauling step deck trailers is that you can tow a wide variety of equipment using the same trailer type. The design of the step deck enables tandem step deck trailers to haul a range of equipment as part of the same shipment.

Construction equipment, especially, is well suited to step deck trailer shipping methods, as even the most awkwardly shaped machinery can often safely fit onto the trailer, and multiple different types can be shipped in tandem.
Consider carefully all your options for hauling your construction equipment. Use too much trailer, and you're wasting money. Skimp on your trailer choice, and you risk a big headache.
Your equipment's dimensions determines the type of trailer you should use for transportation. Smaller pieces of construction equipment ship on flatbed trailers. Medium-sized machinery fits on step-deck trailers. Larger pieces require Removable Gooseneck (RGN) trailers for safe shipping.
Height and width can be issues. In general, your equipment on the trailer must stand 8-½ feet tall or less, and measure 8-½ feet wide or less, to travel on an American highway. Step-deck trailers provide more clearance than flatbed trailers, and RGN trailers offer more clearance than step-deck trailers.
Transporting Construction Loaders
If your construction loader stands less than 8-½ feet high when loaded and you have access to a loading dock, ship it on a flatbed trailer to save money. Otherwise, you'll need to drive your loader aboard a step-deck trailer or an RGN trailer. Larger pieces require RGN trailer transport because step-deck ramps are too steep to negotiate.
Trailer suggestions for transporting construction loading equipment include:

Backhoe Loaders: (flatbed, step deck, RGN) Match the size of the backhoe to the proper type of trailer. Most backhoes travel on RGN trailers because step-deck ramps are too steep to navigate.

Forklifts: (flatbed, step deck, RGN) Smaller warehouse forklifts fit on flatbed trailers, as long as you can load them. Telehandlers usually travel on step-deck trailers. Rough terrain forklifts need RGN trailers.

Skid steers: (flatbed, step deck) Relatively compact, skid steers are pretty easy to ship. They usually fit on flatbed trailers, if they're less than 8-½ feet tall. Top deck of a step-deck trailer is a great spot too.

Wheel Loaders: (step deck, RGN) Small wheel loaders are backed onto step-deck trailers from the rear of the trailers. Larger wheel loaders are driven onto RGN trailers from the front of the trailers.
Larger equipment require RGN trailer transport because step-deck ramps are too steep to negotiate.
Hauling Heavy Construction Equipment
For the largest pieces of construction equipment, specialized RGN trailers are required. We're talking multi-axle, extended length trailers. Bulldozers usually can fit on regular RGN trailers. Street sweepers come in all shapes and sizes, so you'll have to match your equipment with the right trailer type.
Trailer suggestions for shipping heavy construction equipment include:

Street Sweepers: (flatbed, RGN) If your street sweeper is too big for a flatbed trailer, it's likely too big for a step-deck trailer. Step-deck trailers handle around 45,000 pounds; larger gear must travel on an RGN trailer.

Bulldozers: (step deck, RGN) Small bulldozers fit on step-deck trailers. Larger bulldozers require RGN trailers. You back a bulldozer onto a step-deck trailer, but you drive it forward onto an RGN trailer.

Graders and Scrapers: (RGN) Motor graders and motor scrapers can be gigantic, too big to haul. Your smaller motor graders and motor scrapers fit on an RGN trailer. Expect wideload designation.

Articulated Trucks: (RGN) Big off-road dump trucks always travel as oversize loads. You'll need a specialized trailer to haul an articulated dump truck, with extra axles and enhanced suspension.
Shipping Earth Digging Equipment
Most earth-digging equipment is used for utility work. Trenchers create the ditches in which pipelayers deposit their pipes. Due to their versatility and maneuverability, mini-excavators have become extremely popular. Full-size excavators are standard equipment on most construction sites.
Trailer suggestions for hauling earth digging equipment include:

Trenchers: (flatbed, step deck, RGN) Walk-behind trenchers fit easily on a flatbed trailer. Larger trenchers, like Ditch Witches, need step-deck trailers. Self-propelled trenchers ride on RGN trailers.

Mini Excavators: (flatbed, step deck) Smaller mini-excavators usually travel aboard a flatbed trailer. Larger mini-excavators fit on step-deck trailers, but you'll need ramps to get them loaded.

Excavators: (flatbed, RGN) Smaller excavators can travel aboard a flatbed trailer. If your excavator is too big to fit on a flatbed trailer, it's likely too large for a step deck trailer. An RGN is your best bet.

Pipe Layers: (RGN) These crane-like machines are wide, tall and long. They're heavy, too. Most pipelayers travel as oversize loads on specialized RGN trailers. Their dimensions make them difficult to handle.

Smaller trailers cost less to use. Step-deck trailers cost slightly more to use than flatbed trailers. RGN trailers are more expensive than step-deck trailers, but it's hard to say by how much. Much depends upon the weight of the equipment. Larger RGNs used for shipping overweight and overlength equipment contain multiple axles, and cost more to use.
Get Your Transport Quote Now!
Step 1: Fill Out Quote Form
Fill out the short & easy quote form.
Step 2: Speak With An Agent
We'll pick up your heavy equipment or vehicle.
Step 3: Get Transported On Time
We deliver on time so you can get back to work.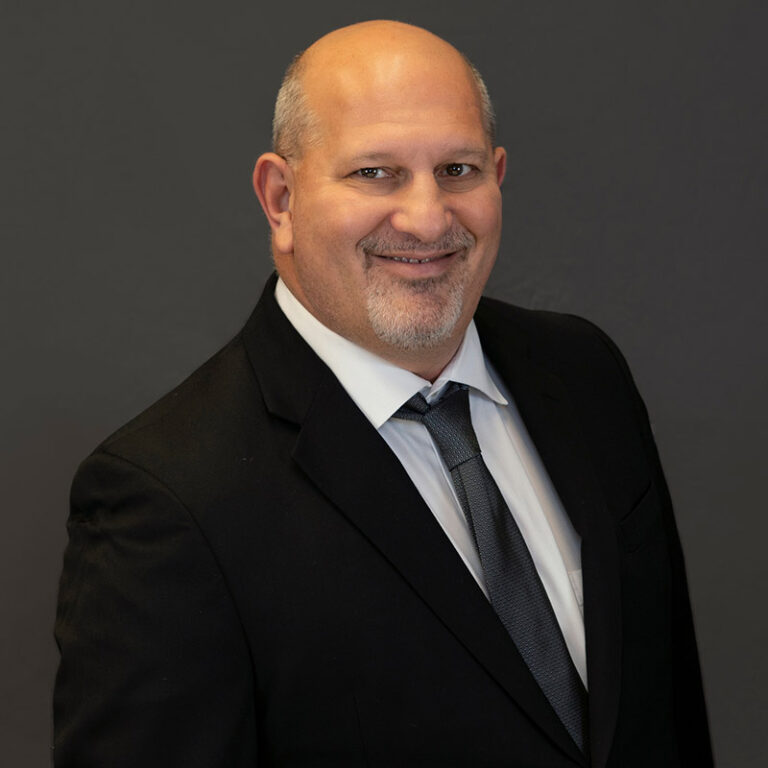 Brian has been with NTS for over five years now. He quickly rose through the ranks to become the Branch Manager of the Fort Lauderdale office. He specializes in moving all heavy equipment and oversize loads.
Recommended Blogs For You: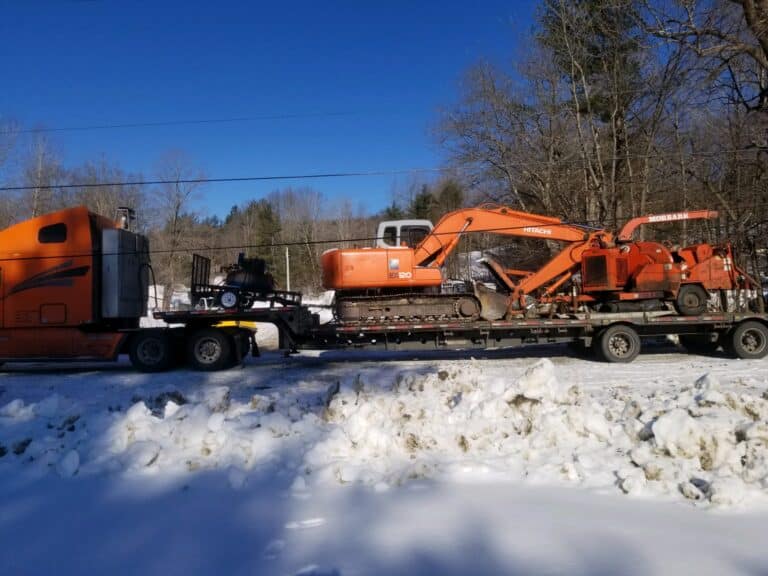 Shipping equipment in the snow is not that hard, but only if you have the proper means of transport, appropriate expertise, and adhere to the applicable rules and regulations. Hauling heavy loads during snowstorms comes with complexities ranging from bad roads to reduced visibility.
Read More »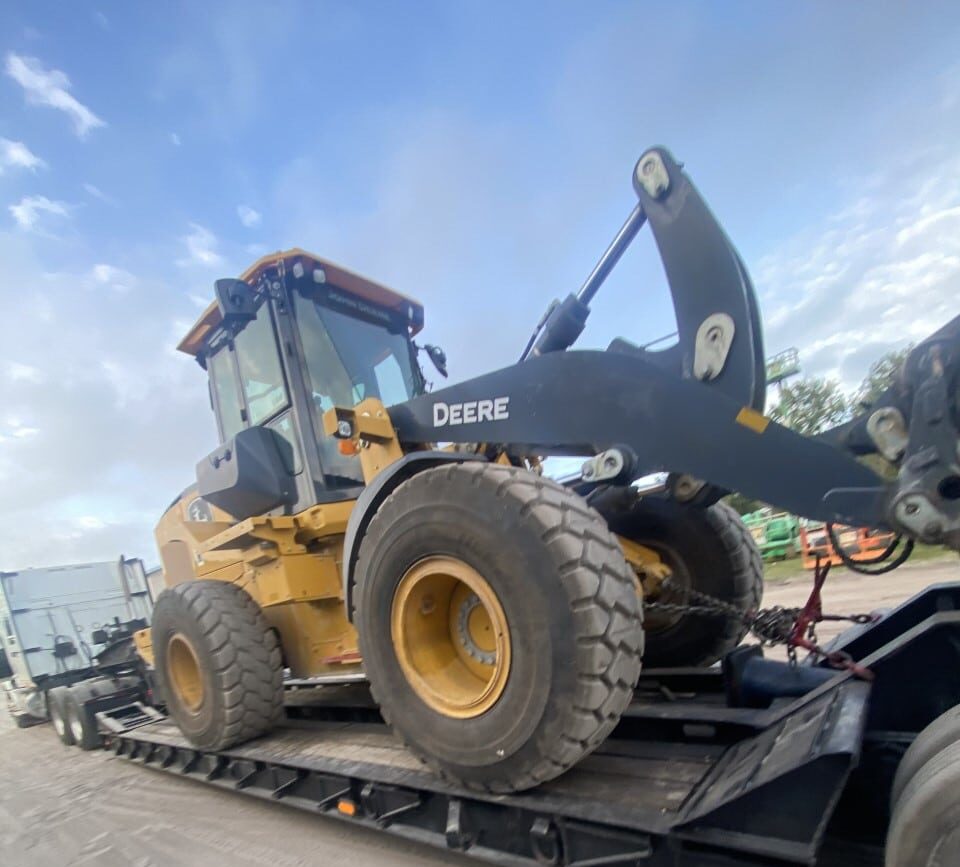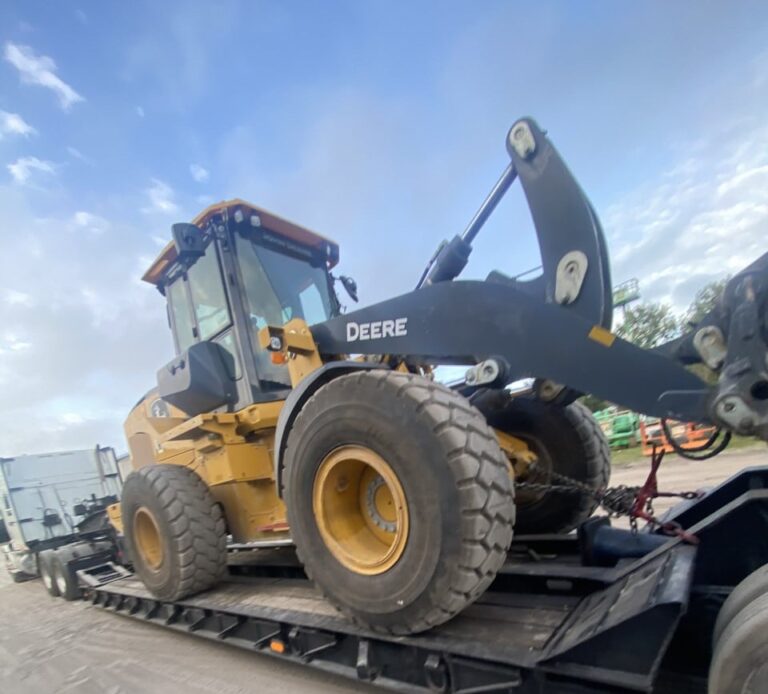 The heavy haul transport industry is continuously impacted by fluctuations in the fuel market's price. Rapid rises in the price of gasoline can have a delayed and disastrous effect on freight management businesses, but a rapid drop in the price of fuel could lead to short-term profit increases and an increase in market competitiveness to provide customers with the lowest price.
Read More »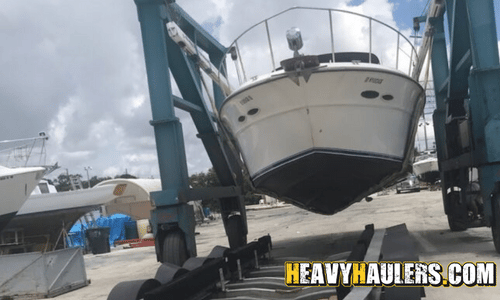 Heavy Daily Haulers Blog Daily Blog What is Overland Boat Transport? One of the reasons you purchased a boat was for the opportunity to see
Read More »