Shipping Motor Graders Across the Country and Overseas
Choose a certified, professional equipment transport service to move your motor grader from one job site to the next. Heavy Haulers partners with licensed, bonded drivers capable of moving motor graders across the country and overseas. Shipping these safely is a job for the experts, and Heavy Haulers focuses on moving expensive, oversized, pieces of machinery. Whether you're hauling, moving, shipping, towing, or transporting your motor grader and scraper, Heavy Haulers has the right equipment, rated at the right weight capacity, to take your load. Call one of our support specialists today at (800) 908-6206 to get started!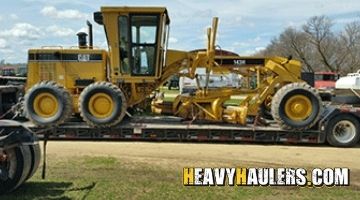 Shipping Caterpillar 143H Motor Grader
Motor Grader and Motor Scraper Transport Solutions
Many motor graders and motor scrapers aren't rated travel along regular roads and highways. When your paving job requires an entire set of equipment to be shipped to the next job site, having it there on time is important. Motor graders are necessary for developing new roads and refurbishing older ones – and Heavy Haulers has the skill to transport these large machines even into undeveloped rural areas and over dirt roads. With the correct trailer size, including accounting for the height of your motor grader, Heavy Haulers can safely deliver door-to-door.
Choosing The Best Trailer for Motor Grader Transport
Shipping motor graders through Heavy Haulers begins with a consultation by one of our logistics specialists. They'll determine your correct trailer and rig, including a bonded driver experienced with heavy loads. Trailers are chosen pending on the size, shape, and weight of your motor grader. Your route is planned in compliance with state and local road regulations, ensuring that motor grader delivery goes smoothly. We handle all the paperwork, too, from weigh stations to customs. That's right – Heavy Haulers ships from Alaska to Mexico, and beyond. Call now for a free shipping quote! (800) 908-6206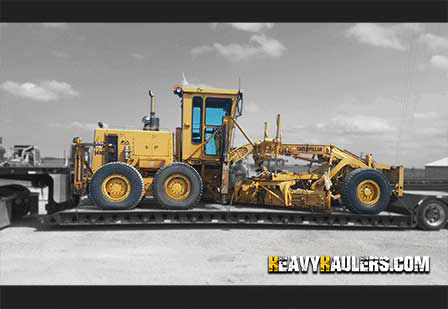 How To Ship a Motor Grader and/or Scraper
Choose Heavy Haulers to ship your motor grader or motor scraper. Most motor graders and motor scrapers ship as oversize loads on RGN trailers. Step-deck trailers won't work, because the machine can't effectively navigate the ramps used to load step-deck trailers. Also, most motor scrapers and graders are either too long or too tall for step-deck trailers.
Height also is a difficulty, even if you take the air out of the machine's tires. RGN trailers provide as much as two feet of extra clearance. Depending on the size of your machine, you might need escort vehicles to accompany your load. At Heavy Haulers we determine the best trailer to transport our motor grader. Call now! (800) 908-6206
HEAVYHAULERS.COM
START YOUR SHIPMENT TODAY!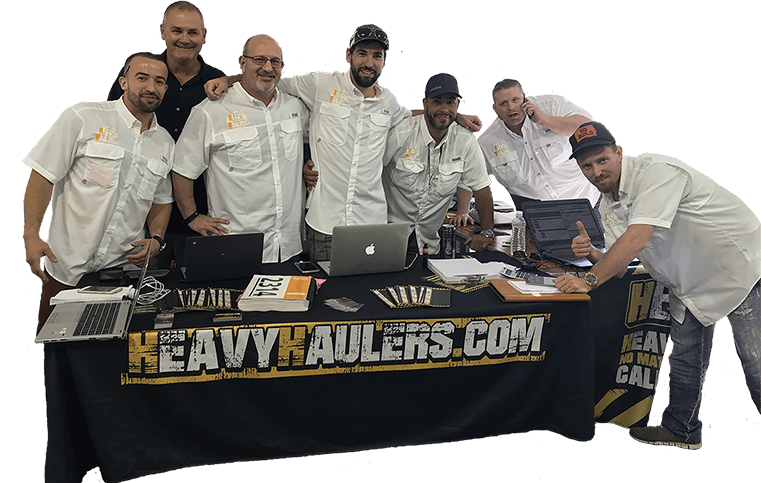 We Are Ready To Help You Haul Your Equipment!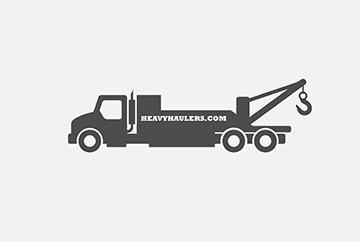 Experience Excellent Motor Graders Towing Services with Heavy Haulers
When you are in need of grader towing services, it is important to engage a company that has the maximum potential to ship your heavy machinery from one point to another. Heavy Haulers are aware of your concerns about towing of heavy machines, and they engage bonded and licensed drivers only to do the towing tasks of your motor graders across the country. Heavy Haulers has the right trailers to facilitate easy towing of your expensive and over-dimensional equipment any time.
Heavy Haulers Ships Motor Graders and Scrapers
Heavy Haulers ships motor graders and scrapers. Speak with one of our logistics professionals to arrange efficient and affordable transportation for your motor grader or scraper. Your representative shops for the best rates for you, dispatches your load when you're ready, and shepherds your transport to a successful conclusion. Let's begin our relationship today.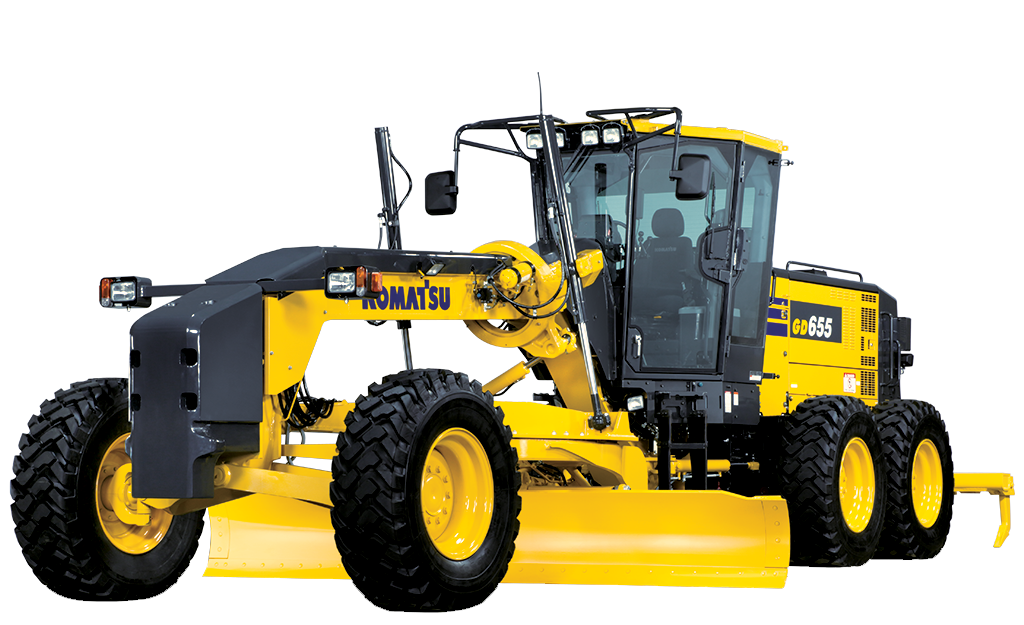 Motor Grader and Scraper Transportation Services
Motor graders create smooth, flat surfaces. Also known as a road grader, a motor grader usually is employed right before asphalt is poured. Motor graders also can spread dirt, remove debris and clear snow.
Motor scrapers move large quantities of earth from one area to another. The machines scrape earth into a bowl underneath the carriage. The motor scraper moves to a new location, then dumps the material from the bowl.
Common Equipment Heavy Haulers Transports
Trust Heavy Haulers to transport any brand of equipment you own. Most of our drivers are experienced heavy-machinery operators who can safely maneuver your loads aboard our trailers. Some of the brands we have shipped include:
Heavy Haulers Ships Across All 50 States
Alabama - Alaska - Arizona - Arkansas - California - Colorado - Connecticut - Delaware - Florida - Georgia - Hawaii - Idaho - Illinois - Indiana - Iowa - Kansas - Kentucky - Louisiana - Maine - Maryland - Massachusetts - Michigan - Minnesota - Mississippi - Missouri - Montana - Nebraska - Nevada - New Hampshire - New Jersey - New Mexico - New York - North Carolina - North Dakota - Ohio - Oklahoma - Oregon - Pennsylvania - Rhode Island - South Carolina - South Dakota - Tennessee - Texas - Utah - Vermont - Virginia - Washington - West Virginia - Wisconsin - Wyoming
Looking For Transport
With a Specific Trailer?

Max Weight: 150,000+ lbs. | Main Deck Length 29 ft.
| Well Width 8.5 ft. | Legal Height Limit 11.6 ft.

Max Weight: 48,000 lbs. | Max Length 53 ft.
| Max Width 8.5 ft. | Max Height 8.5 ft.
Max Weight: 48,000 lbs. Max Length 53 ft. |
Max Width 8.5 ft. | Max Height 11 ft.
Max Weight: 45,000 lbs. | Max Length 29 ft.
| Max Width 8.5 ft. | Max Height 11.5 ft.
Heavy Haulers Pilot Car Services
Are you looking for a reliable pilot car
for your transport?
Get Started