Transporting a Fuel Tank by Semi Truck
Louis, one of our trusted heavy loads and equipment shipping specialists, was tasked with transporting a fuel tank. The request came from a client who had recently purchased the tank from an auction. Louis understood that the operation was delicate. The client requested that the trailer be shipped from Columbus, TX 78934 to Kingman, AZ 86401. The logistics team established that the process would take three days. Louis and his team were determined to beat the deadline and immediately started preparing the fuel tank for loading and transit.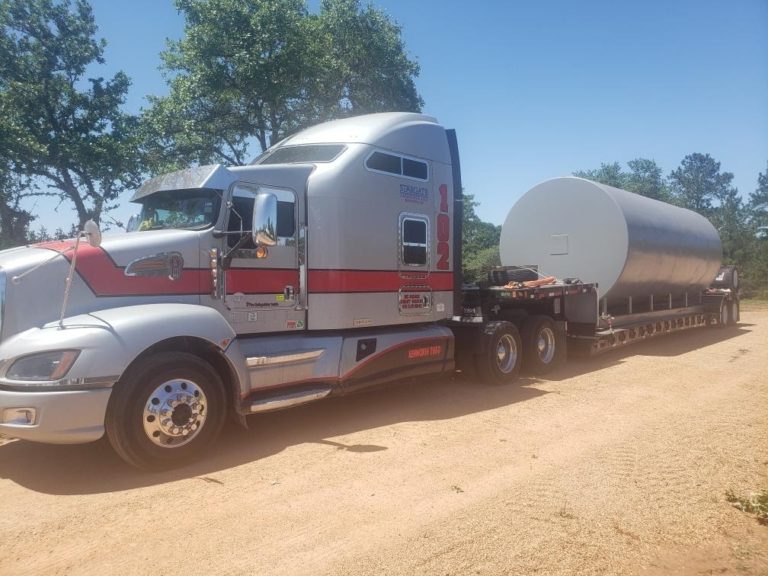 Transporting a Fuel Tank Efficiently Across The Country with Heavy Haulers
Louis understood the delicate nature of the operation. The trailer had to be thoroughly cleaned before loading it on the trailer. After power washing the tank, it was carefully loaded on the trailer by three hydraulic lifts. Utmost care was taken when placing it on the trailer. Louis understood that a dent on the fuel tank meant an alteration in the capacity of the container. Once the fuel tanks were loaded, Louis made a pre-check on the loaded set up and gave the green light.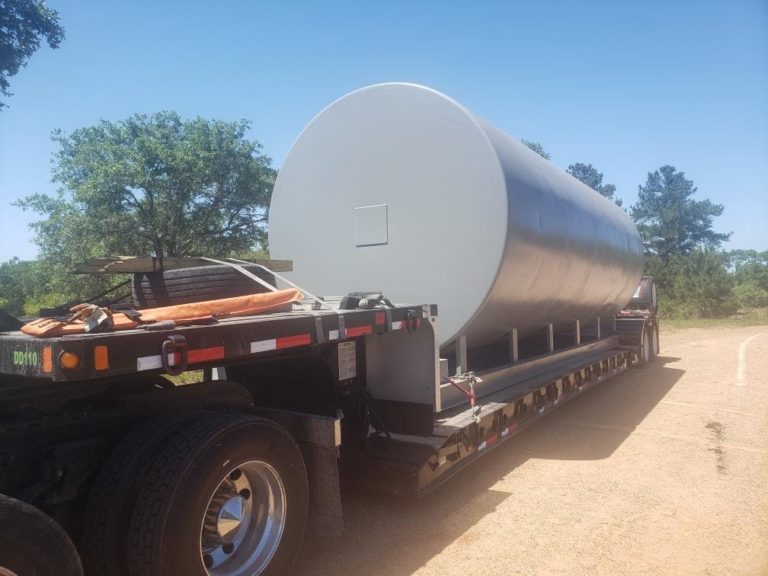 The client called several times to ask about the progress of the operation two days into the journey. The dispatch team provided a detailed account of the operation. During transit, the driver had to take breaks in between to minimize fatigue. Integrity checks on the setup were made with the help of specialists. The operation was ahead of schedule, and Louis asked the driver to take an alternative route when the pilot vehicle reported a low clearance bridge ahead.
Inspecting Fuel Tanks for Shipping
The client in Kingman had made all the offloading preparations. The fuel tanks were offloaded with the utmost care by our affiliates in the region. The client made a quick inspection and commended Louis and his team for the fast delivery. Louis left an open communication channel in case the client had any inquiries. At Heavy Haulers, we handle the transportation of vehicles with the professionalism they deserve. We are the go-to heavy machinery transport service provider in the country.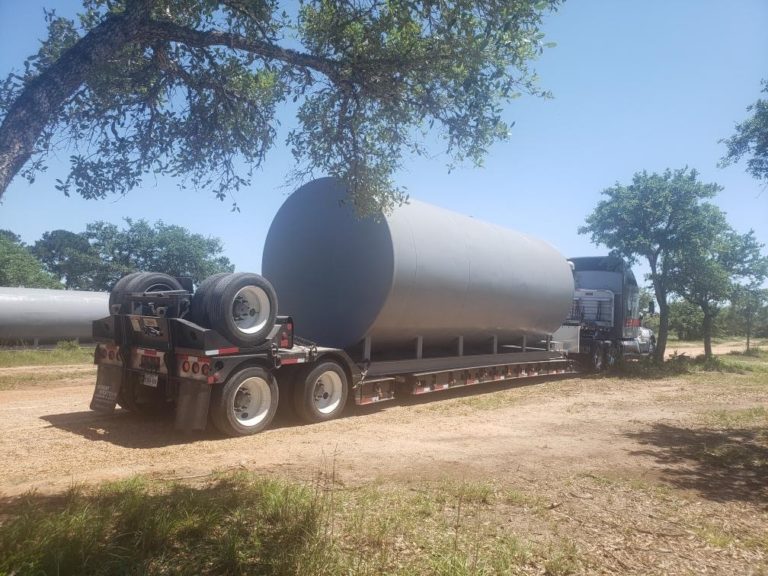 Get Your Fuel Tank Transport Quote Now!
Step 1:

Fill Out Quote Form

Fill out the short & easy quote form.
Step 2:

Speak With An Agent

We'll pick up your heavy equipment or vehicle.
Step 3:

Get Transported On Time

We deliver on time so you can get back to work.