What Goes Into a Heavy Haul Transport Shipping Quote
When deciding how to transport heavy freight, there's a lot of hard work that goes into providing an accurate, affordable shipping quote. Several aspects of the shipping process require expert care and attention. Working with a reliable heavy haul company will ensure you find the best pricing possible.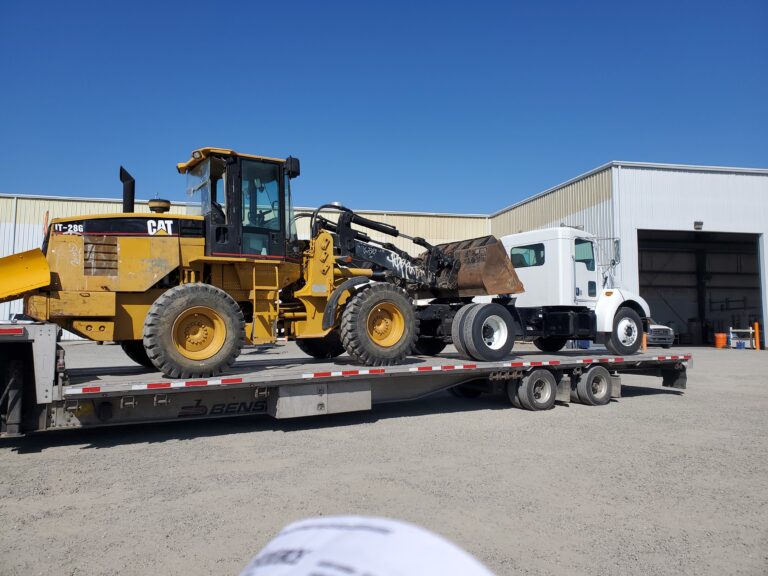 What Information is Needed for a Transport Quote?
While it may not be possible to have every single piece of information to hand when you're looking for transport quotes, there are several key things to have ready. Since there are so many factors that affect
heavy equipment transport, the more information you can provide, the better. At the very least, your trucking company will need some idea of the following before being able to supply you with a shipping quote:
• Point of origin
• Destination
• Dimensions, including length, width, and height
• Weight
Optional, useful information includes the make/model of equipment being transported, which is helpful if you're not 100-percent confident about your measurements and supplied weight. You can also often include notes about whether your equipment or location requires specialist access, e.g., if there are limited access times, no loading dock or loading equipment will be required on-site.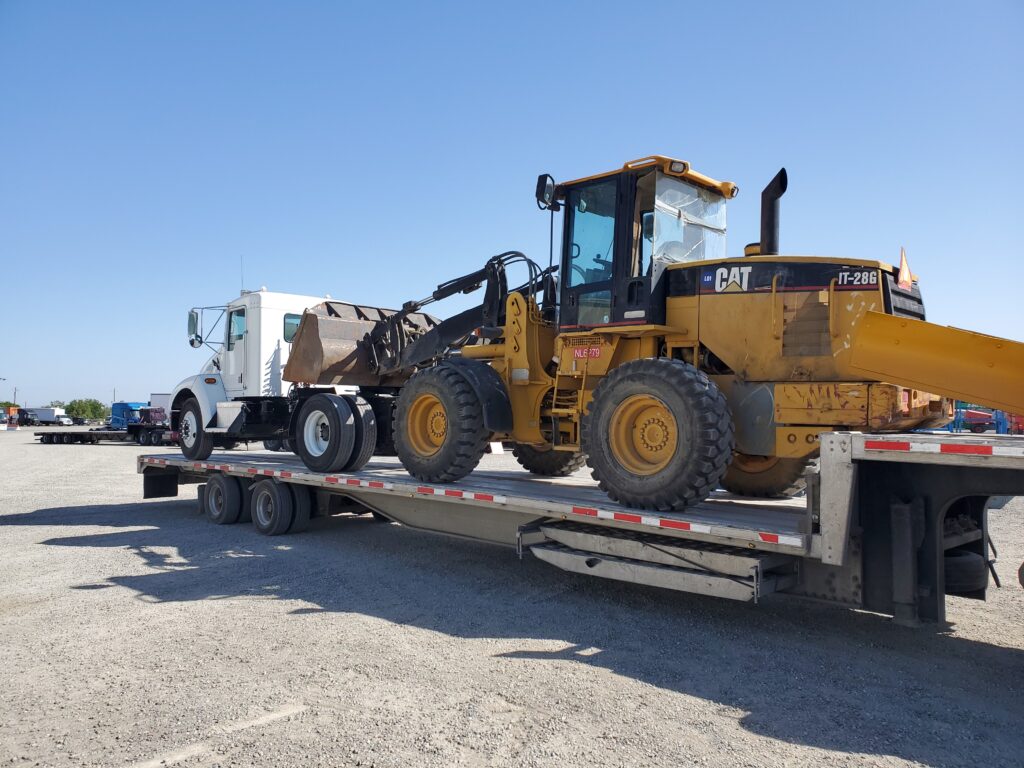 Heavy Haul Shipping Considerations
In terms of what you can expect a heavy haulage company to put into a transport quote: you should expect to deal with experienced, knowledgeable staff who have been trained to calculate the best options for your specific shipment effectively. Many considerations behind-the-scenes get analyzed by shipping quote consultants before you receive your quote in many cases; it's often essential to give representatives adequate time to craft a personalized quote. Two shipments rarely are precisely the same in the heavy equipment transport industry. While you can obtain a free initial ball-park quote in a few minutes, it may take a little longer to put together a genuinely personalized quote.
Personalized heavy haul shipping quotes have many factors to take into account, such as the type and availability of the trailer required for shipping, the cost of permits and the application process, how heavy-duty equipment will be loaded and secured, and the equipment necessary to do the job. Heavy haul transport won't always use standard containers, 40-foot flatbed trailers, and the like to fulfill a shipping project, and a lot of time will often go into determining the right equipment for your shipping request.
How Transport Rates and Costs are Calculated
Many carriers in North America can't regularly haul heavy freight. Companies that don't typically deal with
oversize load transport may find that rates and costs are calculated ineffectively. Those who do handle heavy-duty equipment shipping are often specialists in their transportation field and will charge accordingly.
When you first decide that you need to transport a heavy piece of machinery, you may be tempted to go for an absurdly cheap carrier. However, it's slightly more expensive ones that usually have a better idea of how much time, effort, and resources go into accurately planning for a heavy haulage project. To help you understand the reasoning behind the costs, we'll share a few key points with you that will affect the cost of shipping.
There are essential factors such as how far the shipment is traveling and the timescale required, which apply to any industry's shipments. What makes heavy haulage different is that there are more technical factors too.
When transporting equipment over 80,000 lbs, a premium is often applied since it isn't suitable to transport equipment of this weight category on a standard trailer. RGN trailers, step decks, and extended trailers are more appropriate but more expensive options. Plus, the heavier the load, the more fuel a truck uses, and the more wear and tear the truck and trailer will undergo. Over-dimensional and overweight equipment also require permits for safe, legal travel; these permits aren't free but incorporated into the quoted shipping cost in many cases.
Costs are also affected by additional services such as load assistance and load tracking, which are often requested and supplied as part of heavy equipment shipping and factored into heavy haulage quotes.
Transparent Shipping Quotes with Heavy Haulers
Heavy Haulers has over a decade of experience shipping heavy equipment and machinery. Our dedicated transport agents know how to find the best pricing to transport your freight. Everything is up front with no hidden fees. Speaking with a Heavy Haulers agent is the best way to find the most competitive pricing to ship your machinery.
Get Your Free Transport Quote Now!
Step 1:

Fill Out Quote Form

Fill out the short & easy quote form.
Step 2:

Speak With An Agent

We'll pick up your heavy equipment or vehicle.
Step 3:

Get Transported On Time

We deliver on time so you can get back to work.