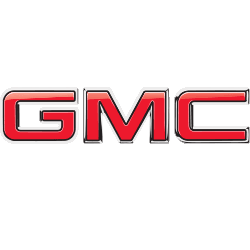 Professional Transport Services for GMC Trucks to All 50 States
Shipping a GMC truck is easy with Heavy Haulers. We provide top notch, quality, and comprehensive GMC truck transport. With over a decade of industry experience, we're you're go-to GMC truck shipping company. We provide everything from affordable quotes to load tracking, so you can follow your GMC truck transport on every step its journey.
General Motors was founded in 1908 in Michigan and has a rich company history. What began as a subsidiary of Buick soon began to grow into the foundation for the General Motors Truck Company. In 1925, GMC began to develop buses. During WWII, GMC made 600,000 trucks for the U.S. armed forces. Today, most people know GMC as a manufacturer of premium commercial trucks that can handle any payload.
Common GMC Trucks Heavy Haulers Ships

 ● GMC Sierra 1500 Truck
 ● GMC Sierra 2500HD Truck
 ● GMC Sierra 3500HD Chassis Cab Truck
 ● GMC GMC W4500 Duty Trucks
 ● GMC Canyon Trucks
 ● GMC Savanas Trucks
 ● GMC W5500 Heavy Duty Trucks
 ● GMC WT5500 Heavy Duty Trucks

We'll Haul Your GMC Truck Anywhere in the US, Canada, or Mexico
Need to ship your GMC truck? That's what we're here for. We can transport your GMC truck anywhere in the US, Canada, and even Mexico. We offer port-to-port GMC truck shipping for secure delivery. If you need to ship your GMC heavy duty truck locally, we can handle that too. We're the best in the business because we understand that hassle-free transport and timely delivery allows you to get back to work.
GMC is an American manufacturer with a focus on commercial trucks, buses, military vehicles, and vans. Their vehicles are marketed worldwide by General Motors and they have a reputation for developing some of the toughest work trucks available. We offer professional transport for GMC trucks to all 50 states, Canada, and Mexico.
GMC trucks we transport include:
Common Trailer Types Available from Heavy Haulers
Heavy Haulers specializes in hauling heavy loads such as construction equipment, oil field rigging and Super Loads. We are wideload experts! We offer an extensive range of trailer choices, including:
Max Weight: 48,000 lbs. | Max Length 53 ft. | Max Width 8.5 ft. | Max Height 11 ft.




Max Weight: 45,000 lbs. | Max Length 29 ft. | Max Width 8.5 ft. | Max Height 11.5 ft.
Max Weight: 150,000+ lbs. | Main Deck Length 29 ft. | Well Width 8.5 ft. | Legal Height Limit 11.6 ft.




Max Weight: 48,000 lbs. | Max Length 53 ft. | Max Width 8.5 ft. | Max Height 8.5 ft.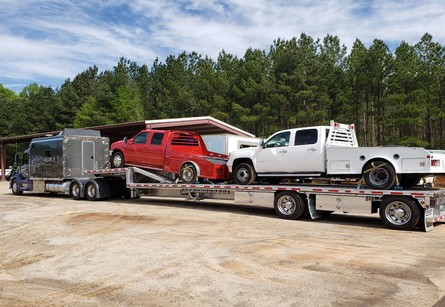 How to Ship a GMC Heavy Duty Truck
Start with a phone call to Heavy Haulers. A member of our highly trained logistics team is standing by to start the process of shipping your GMC heavy duty truck. Make sure all your valuables have been taken from the GMC truck, and that you've secured your glove box and center console. Remove any important paperwork to ensure you have everything you need on hand. Before shipping, make sure your GMC truck has no more than a quarter tank of gas. Anymore than that can cause an issue at the weigh stations and can become a hazard.
You need your GMC heavy duty truck to get back to work. Let us haul it in a safe, secure manner, and make sure it's delivered on time. Our drivers are licensed, bonded, and insured so you have a worry-free shipping experience. We'll haul your GMC heavy duty truck to where it needs to be, taking the stress out of transport along the way. Call now. (800) 908-6206







11423605

MILES TRAVELED






1214292

LOADS SHIPPED







1315658103

TONS TRANSPORTED






921637

CLIENTS SATISFIED