Quality Heavy Snow Equipment Transport
If you want to start a snow removal business, we are here to bring you heavy snow equipment right to your doorstep. Whether you are expanding and want more heavy snow equipment or you want to replace the existing ones, we are also there for you. Reach out to us and let us safely haul heavy snow equipment for you in preparation for the winter season.
Mother nature can, at times, be quite unpredictable, and it is imperative to be always ready for any eventuality. If you are in the snow removal business, a heavy snow season is a hectic time for you. If you retail heavy snow equipment, it will also be peak time. Heavy Haulers understand all the dynamics involved with the application of heavy snow equipment. We will bring your equipment right on time for you to maximize its use when the season finally comes. Call now! (800) 908-6206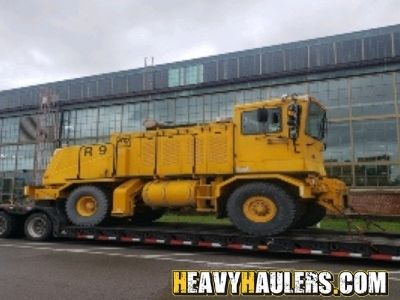 Contact Our Heavy Snow Equipment
Shipping Specialists
(800) 908-6206
Transport Your Snow Equipment with the Experts
It is vital to choose a reliable company whenever you are shipping any equipment. It is even more critical when it is about a piece of heavy snow equipment. Clearing of snow is seasonal, and for a business, this means early preparations. You need to truck your equipment with a company that you can rely on to deliver within the agreed period for you to remain in business. Heavy snow equipment helps you clear massive snow that small equipment cannot do properly. The heavy snow equipment usually needs some attachments like snow pushers and snow blowers to do the job effectively. Like any other business, there is competition in the snow removal industry, and you want to be the most prepared to stand out of the competition.
Heavy Haulers have been trusted for many years now to keep their clients on top of their game. We understand how important it is for you to retain your loyal customers. Trust us to deliver your heavy snow equipment right on time so that your customers do not think of seeking help elsewhere. Let's get started! (800) 908-6206
Common Types of Heavy Snow Equipment We Haul
To effectively clear heavy snow, heavy snow equipment needs a few add-ons. Heavy Haulers ship various heavy snow equipment together with their attachments for you. Some of the heavy snow equipment we transport include:
● Snow Mobiles
● Snowcats
● Sidewalk Plows
● Snow Blowers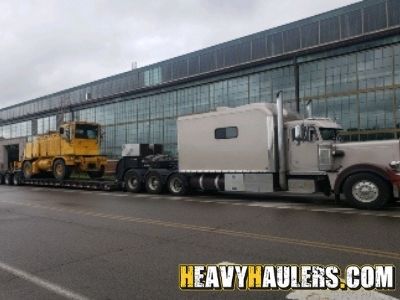 How to Transport Heavy Snow Equipment with Heavy Haulers
Heavy Haulers understand that heavy snow equipment is a huge investment to any company, and safe loading, transportation, and unloading is the only best practice. We pride ourselves in successfully hauling heavy snow equipment safely and in compliance with all the legal requirements across all our areas of coverage. We have friendly and professional employees at our customer care desk ready to assist you. Call us to get information on how you can get your heavy snow equipment, how long it will take, and any other details you may require. The time you choose to make your inquiry does not matter, we are always waiting for you on the other end. Call a specialist today! (800) 908-6206
Common Heavy Snow Equipment We Transport Include:
Looking For Transport
With a Specific Trailer?

Max Weight: 150,000+ lbs. | Main Deck Length 29 ft.
| Well Width 8.5 ft. | Legal Height Limit 11.6 ft.

Max Weight: 48,000 lbs. | Max Length 53 ft.
| Max Width 8.5 ft. | Max Height 8.5 ft.
Max Weight: 48,000 lbs. Max Length 53 ft. |
Max Width 8.5 ft. | Max Height 11 ft.
Max Weight: 45,000 lbs. | Max Length 29 ft.
| Max Width 8.5 ft. | Max Height 11.5 ft.
We Can Ship Your Equipment Anywhere in the
US, Canada, and Mexico
Heavy Haulers Pilot Car Services
Are you looking for a reliable pilot car
for your transport?
Get Started
HEAVYHAULERS.COM
START YOUR SHIPMENT TODAY!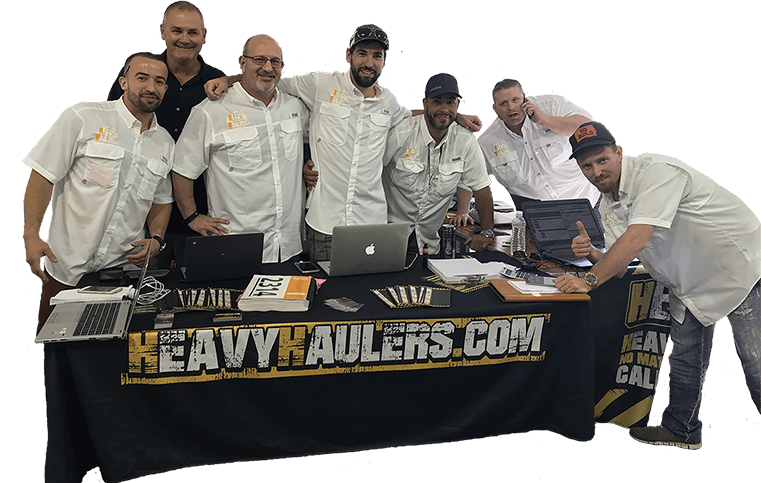 We Are Ready To Help You Haul Your Equipment!
See what you need?
Call us for a FREE Shipping Estimate at (800) 908-6206