5 Things to Know About Hotshot Trucking
Hotshot trucks typically carry relatively small, time-sensitive loads to easily accessible locations. While most hotshot trucking loads are relatively local, making deliveries within a 50-mile radius, they can be used for cross-country shipping. You can think of hotshot truck drivers as the 'minutemen' of trucking, often ready at short notice to make essential deliveries such as farm equipment hauling or appliance delivery. Without further ado, we present to you five more things to know about hotshot trucking: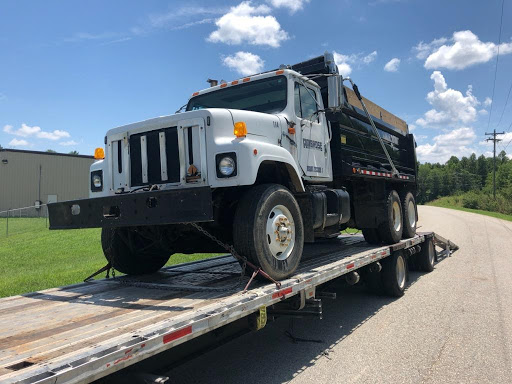 1. Hotshot Trucking Has Different Licensing Requirements
Compared to other trucking endeavors, hotshot trucking may have fewer licensing requirements than larger, heavy-duty trucking projects. While hotshot truckers obviously need a driver's license, this doesn't necessarily mean a commercial driver's license (CDL) is required.
Loads under 10,000 lbs do not require the trucker to have a CDL. However, the driver is required to have a Motor Carrier Authority Number and be approved by the Federal Motor Carrier Safety Administration. Some hotshot truckers may find it more beneficial to obtain a CDL to broaden their capabilities, but it's by no means a requirement for hotshot trucking.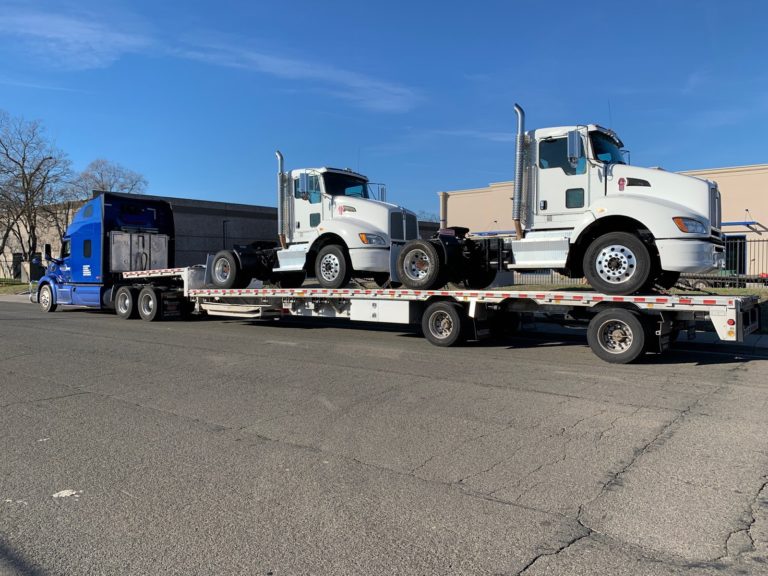 2. Hotshot Trucking Has Many Advantages
For drivers, hotshot trucking has numerous advantages, including:
Lower startup costs than larger trucking endeavors
Minimized wait times between deliveries
Regional or local shipments provide more at-home time
Greater flexibility to work around personal circumstances
Income often as good as or better than heavy-duty Class 8 trucking
For customers, the hotshot trucking niche provides a readily available resource for short-notice shipping, regular local transport availability, and the possibility of avoiding service downtime while minimizing the cost of shipping a time-sensitive item.
3. It's Time-Sensitive Shipping, But It's Not Expedited!
One vital thing to know about hot shot trucking is that while it focuses on completing time-sensitive shipping jobs, it's not the same as expedited delivery. Expedited shipping focuses on making deliveries quicker than usual and often involves a trucking company having trucks always on standby. Hotshot trucking distributes work through load boards that allow active drivers to pick up jobs that make deliveries more economical by taking advantage of existing transport routes.
Expedited shipping trucks can be large tractor-trailers, straight trucks, vans, or other vehicles, while hotshot trucking is always provided by smaller vehicles that weigh less than 1-ton. More commonly, hotshot trucking is undertaken by medium-duty trucks that focus on the time-sensitive delivery of smaller items only.
4. Hotshot Load Boards Provide A Variety of Options
Load boards are a valuable resource for hotshot drivers to find freight at any time. Load boards typically provide a matching service that connects truck drivers and with available deliveries that require movement. They give customers with hotshot trucking requirements access to a large number of available truckers to move loads at short notice.
Customers can use load boards to find truck freight, hotshots, and other shipping opportunities, which provide a valuable service to customers with time-sensitive cargo. Some of the industry leaders in load board shipping include 123Loadboard, uShip Hotshot, Central Dispatch, and Hot Shot Carrier.
5. Multiple Trucks and Trailers Can Perform Hotshot Trucking
A wide variety of trucks can perform hotshot trucking, making it an easily accessible transport option for both trucking companies and their customers. Class 3, Class 4, and Class 5 trucks, such as those manufactured by Ram, GMC, Ford, and Peterbilt, can be used for this type of service.
Attaching trailers increases the versatility of hotshot truckers, and you may see bumper pull trailers, goosenecks, deck overs, and lowboy trailers all perform hotshot trucking tasks. Each has its advantages and enables hotshot trucking to be one of the most versatile options in the shipping industry.
Get Your Hotshot Trucking Transport Quote Today!
Step 1:

Fill Out Quote Form

Fill out the short & easy quote form.
Step 2:

Speak With An Agent

We'll pick up your heavy equipment or vehicle.
Step 3:

Get Transported On Time

We deliver on time so you can get back to work.