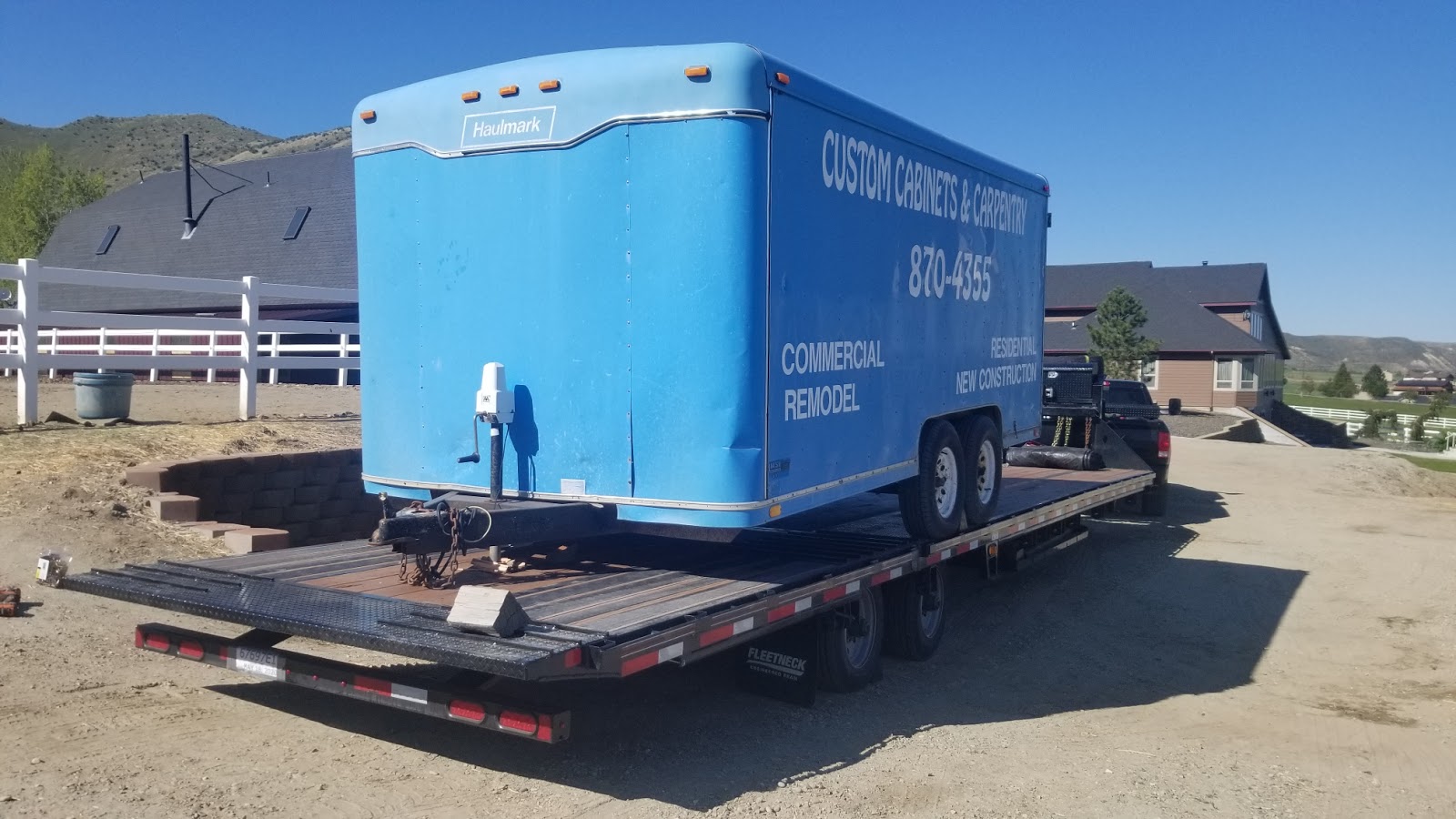 Construction Trailer Shipping Services
We are a reliable heavy load and oversized equipment Transport Company. Our services are offered to clients across the country and beyond. We recently shipped construction trailers from Emmett, ID 83617 to Seattle, WA. The request came from a client setting up shop for cabinet and carpentry. The client requested that the trailer be shipped with caution since the sideboards were delicate and could easily puncture. Jimmy from Heavy Haulers was quick to respond and took on the task.
Specialized Construction Trailers Transportation Services with Heavy Haulers
The operation began the next day after Jimmy had selected a team of specialists. Since the construction trailer had wheels, it was towed on a flatbed trailer pulled by a pick-up truck. The tie straps and fasteners were fixed with the center of gravity in mind. Since the trailer had a higher center of gravity, additional weight was added inside the trailer. The wheels were tied to the flatbed trailer using chains. Jimmy made last checks to the trailers and handed over the relevant documents to the driver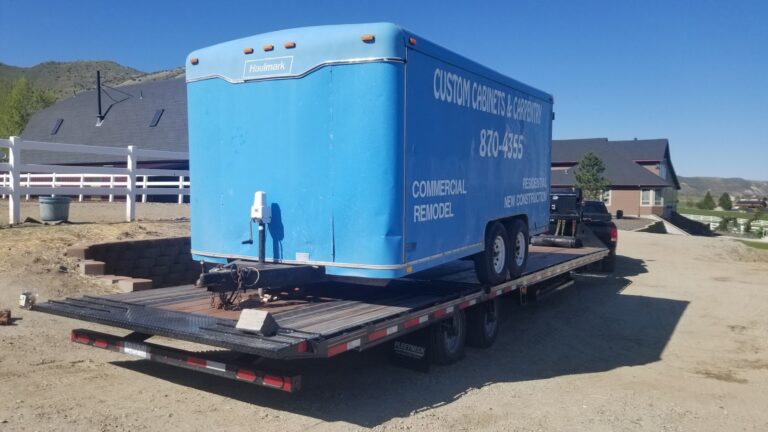 Since the construction trailer had wheels, it was towed on a flatbed trailer pulled by a pick-up truck.
Heavy Haulers Offers Convenient and Affordable Construction Trailer Transportation Services
At Heavy Haulers, we extend our services beyond the drop-off and pick up of vehicles. We provided free advice on the best heavy load transportation practices. That way, clients can utilize the knowledge for future heavy load transportation operations. Clients have commended our services in the past. We strive to provide the same efficiency when handling your heavy loads.
When the load was close to the drop off point, Jimmy informed the client who made preparations for the offloading operation. We handle each operation with the professionalism it deserves. A detailed report of the process was handed to the clients. He made checks to the delivered vehicle and commended Jimmy and his team for the fast and secure delivery. The client had questions on whether the trailer required any retrofitting. Jimmy provided all the advice he could before leaving an open channel of communication. Heavy Haulers is the go-to trailer transportation services provider.
Get Your Construction Trailer Transport Quote Now!
Step 1: Fill Out Quote Form
Fill out the short & easy quote form.
Step 2: Speak With An Agent
We'll pick up your heavy equipment or vehicle.
Step 3: Get Transported On Time
We deliver on time so you can get back to work.

Recommended Blogs For You: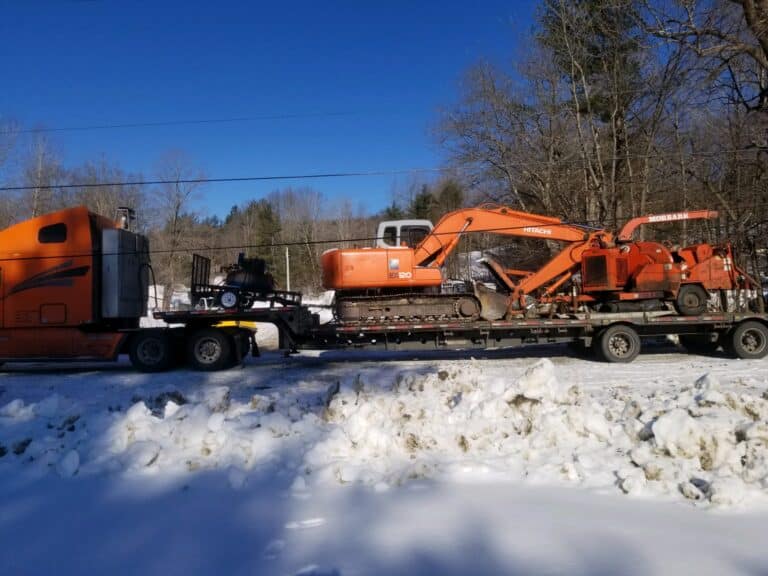 Shipping equipment in the snow is not that hard, but only if you have the proper means of transport, appropriate expertise, and adhere to the applicable rules and regulations. Hauling heavy loads during snowstorms comes with complexities ranging from bad roads to reduced visibility.
Read More »
Black ice is a wintertime threat to driving safety on roadways. Black ice is a type of ice that forms on wet roadways when temperatures drop rapidly.
Read More »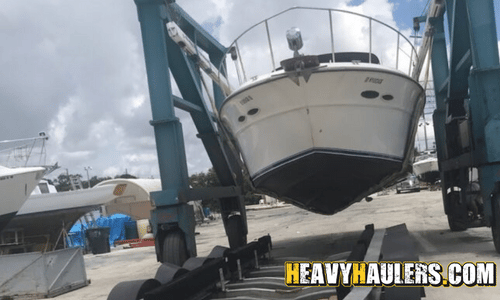 Heavy Daily Haulers Blog Daily Blog What is Overland Boat Transport? One of the reasons you purchased a boat was for the opportunity to see
Read More »