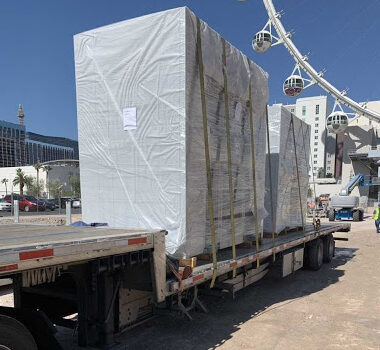 Everything You Need To Know About Semi Trailer Dimensions
The U.S. Department of Transport sets the standard dimensions of a semi-trailer (DOT), and these dimensions apply to semi-trailers that are traveling on any highways in America. However, variations in the permitted semi-trailer dimensions may vary between states, so it's essential to check with each state's DOT regarding the specifics associated with your travel route.

Semi-trailers, as well as commercial motor vehicles and tractor-trailer rigs, have a standardized maximum width allowed on U.S. highways, while length and height can differ.
What are The Standard Semi Trailer Lengths?
The standard length of semi-trailers is 48ft. However, there are variations. If the truck is hauling a double trailer, then each trailer will be a maximum of 28ft long, and there are also extended trailers that are 53ft in length. In North America, the full list of standard measures for semi-trailers are:

- 28ft
- 32ft
- 34ft
- 36ft
- 40ft
- 45ft
- 48ft
- 53ft

Some states may allow large semi-trailer configurations, e.g., Texas allows two-vehicle semi-trailers up to 59ft in length. However, the above sizes are far more commonly seen on North American roads. While there is often no restriction on the size of the tractor, overall length dimension restrictions can often apply to both the tractor and semi-trailer.
While these trailer lengths are the maximum allowed on Interstate roads, state-wide roads may have alternative restrictions. For example, in Arizona, a 53ft6 trailer may travel on highways throughout the state, but non-Interstate roads have maximum allowed trailer dimensions capped at 53ft. Other states have even smaller maximum trailer lengths on non-Interstate roads, with the possible range capped at 48ft.
When it comes to semi-trailers or tractor-hauled trailers, other dimensions such as width are much more standardized.
Additional Semi-Trailer Dimensions
Length is not the only dimension that you need to worry about when putting together a semi-trailer for transport. Just because a semi-trailer is 53ft in length, it doesn't mean you'll have 53ft of usable space. While overall length could be 53ft, overall height is 13ft6, and width of 102", on the inside, you may only get 47ft6 of usable space.

When it comes to semi-trailers or tractor-hauled trailers, other dimensions such as width are much more standardized. The federal guidelines state that the semi-trailer width must not exceed 8.5ft.

In terms of weight, maximum weight is often measured as per axle weight, and the overall weight of the semi-trailer can determine whether it's allowed to travel on Interstate or state roads. The standard weight allowances are 20,000 lbs on a single axle, 34,000 pounds on a tandem, and a maximum overall weight of 80,000 lbs for any combination.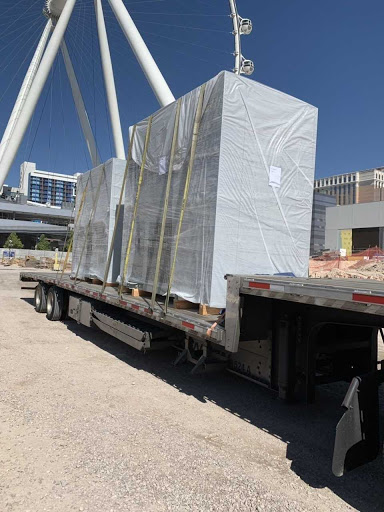 What If Your Semi-Trailer Breaches USDOT Guidelines?
If your semi-trailer breaches USDOT standard dimensions for the state you're traveling in, your shipment may have to travel during restricted hours. You may have to avoid traveling at night or during Public Holidays and have to meet additional requirements before the movement of goods is permitted.

Oversize permits may need to be applied for in the necessary state, well in advance of travel. A complete route inspection by the applicant may also need to be held on file by the DOT to make sure that semi-trailers are not traveling on routes that have additional restrictions.
Get Your Semi Trailer Quote Now!
Step 1: Fill Out Quote Form
Fill out the short & easy quote form.
Step 2: Speak With An Agent
We'll pick up your heavy equipment or vehicle.
Step 3: Get Transported On Time
We deliver on time so you can get back to work.

Recommended Blogs For You: