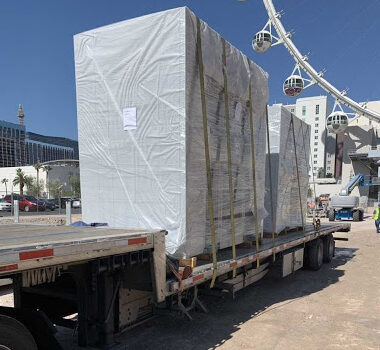 Everything You Need To Know About Semi Trailer Dimensions
With transport, dimensions are important both for the equipment being shipped, and the trailer hauling it. Based on the size, shape, and weight of the equipment, the best type of trailer is determined for safe transport. There are a wide variety of trailers, and each have their own specific set of dimensions. Knowing semi trailer dimensions helps determine what they can and can not transport. For instance, any equipment over 48,000lbs can not be transported on a standard flatbed trailer. Instead, a removable gooseneck (RGN) trailer may be more suitable for hauling, because it holds up to 150,000lbs.

Knowing the semi trailer dimensions, and their max weight, helps ensure that the equipment transport is done properly. When it comes to equipment transport, you always want to follow best practices and adhere to top safety standards for the best possible transport experience. Below, we're going to discuss some common types of trailers, along with their dimensions, so you have a better understanding of which trailer type may be the best for your equipment transport.
The Most Common Types of Trailers and Their Dimensions
Flatbed Trailer Dimensions
Flatbed trailers are one of the most common types of semi trailers used for equipment transport. They're versatile in that they can carry an LTL load, such as a forklift or large pieces of machinery. When it's an LTL load, this allows the driver to haul multiple freight from multiple clients, which can help reduce costs. Check out the flatbed trailer dimensions below.

Max Length: 53 ft.
Max Width: 8.5 ft.
Max Height: 8.5 ft.
Max Weight: 48,000lbs
Step Deck Trailer Dimensions
Step deck trailers are a two-level semi trailer. The lower deck of a step deck trailer allows taller equipment to be shipped without applying with additional permits. Step deck trailers also allow for multi-equipment transport, thanks to the upper level deck. Check out the step deck trailer dimensions below.

Upper Deck Length: 11ft.
Lower Deck Length: 37 ft. to 41 ft.
Overall Length: 48 ft. to 53 ft.
Max Upper Deck Height: 8'6 ft.
Max Lower Deck Height: 10 ft.
Max Width: 8'6 ft.
Max Weight: 48,000lbs
Logistics agents are knowledgeable and experienced in trailer dimensions and will determine the best one for your equipment.
Semi Trailer Dimensions Continued
Removable Gooseneck (RGN) Trailer Dimensions
Removable gooseneck (RGN) trailers are versatile and often used for equipment that can be driven onto a trailer. An RGN trailer can be lowered to the ground, acting as a ramp for loading. Removable gooseneck trailers are often used for mobile construction equipment, farm equipment, and more. Check out the removable gooseneck trailer dimensions below.

Max Length: 29 ft.
Max Width: 8.5 ft.
Max Height: 11.6 ft.
Max Weight: 42,000lbs
Lowboy Trailer Dimensions
A lowboy trailer is one of the most common trailers used for over height lows. As the name suggests, the trailer is very low to the ground, allowing very tall equipment clearance under certain bridges. Lowboy trailers also keep the high equipment within limits, so that additional permits may not be necessary. Check out the lowboy trailer dimensions below.

Max Length: 24 ft. to 29.6 ft.
Max Width: 8.5 ft.
Max Height: 11.5 ft. to 12 ft.
Max Weight: 40,000lbs to 80,000lbs depending on axles.
Trailer Dimensions Are Important for Equipment Shipping
Knowing a trailer's dimensions is vitally important to shipping equipment. Determining the best trailer helps ensure safe transport. It can also save the client money by lowering over height equipment so it stays within standard limits. There are many more semi trailers besides the ones listed here. Logistics agents are knowledgeable and experienced in trailer dimensions and will determine the best one for your equipment. Learn more about the best trailer for your transport by calling Heavy Haulers today.
Get Your Equipment Shipping Quote Now!
Step 1: Fill Out Quote Form
Fill out the short & easy quote form.
Step 2: Speak With An Agent
We'll pick up your heavy equipment or vehicle.
Step 3: Get Transported On Time
We deliver on time so you can get back to work.

Recommended Blogs For You: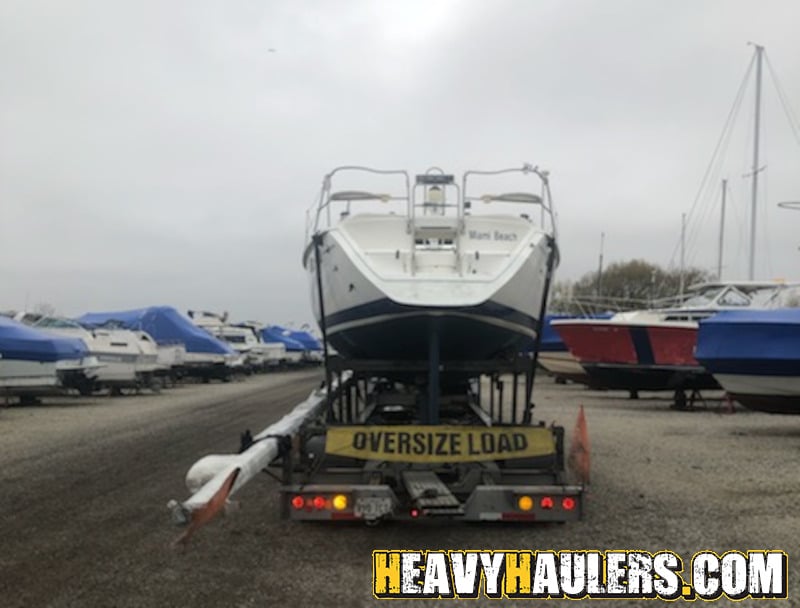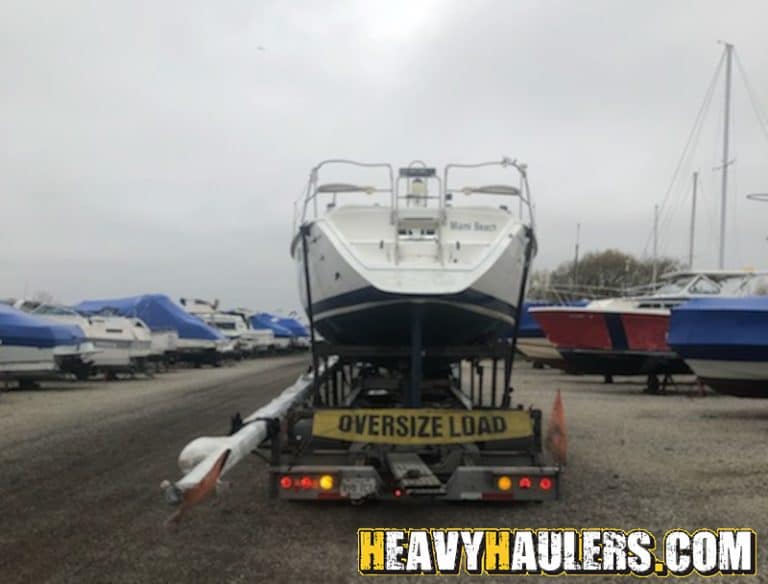 Heavy Daily Haulers Blog Daily Blog Safety Tips for Boat Transport If you plan to ship a boat, the first priority should be safety. Shipping
Read More »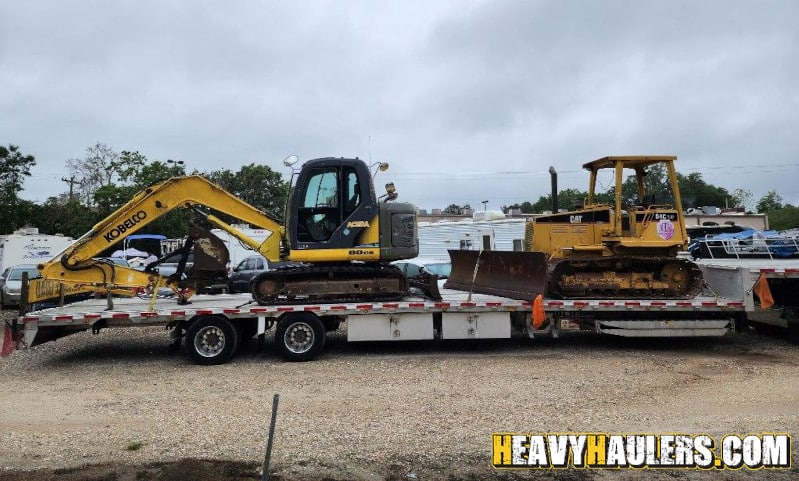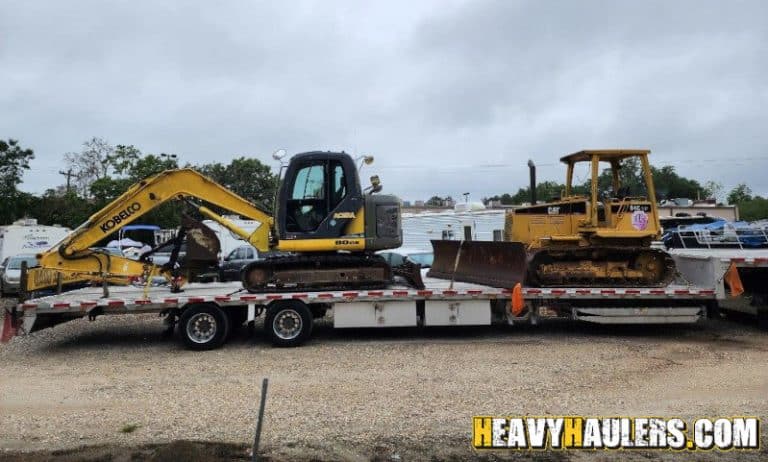 With any industry, fraud, and scams happen from dishonest people trying to make a quick buck. Heavy equipment transport and vehicle shipping have high volumes of money changing hands.
Read More »