Potential Risks to Consider When Shipping Heavy Equipment
If you've always relied on professional shipping companies to ship heavy equipment, chances are, you'll see heavy equipment moving as no big deal. After all, if your deliveries always go without a hitch and you've never had a reason to complain, then you might not be aware of exactly how much risk is involved with transporting heavy equipment.
Even moving the smallest piece of equipment can be a hazardous activity if completed by the wrong hands, and the right precautions aren't taken. Highlighted below are some of the more common potential risks that may be dealt with during heavy equipment transport.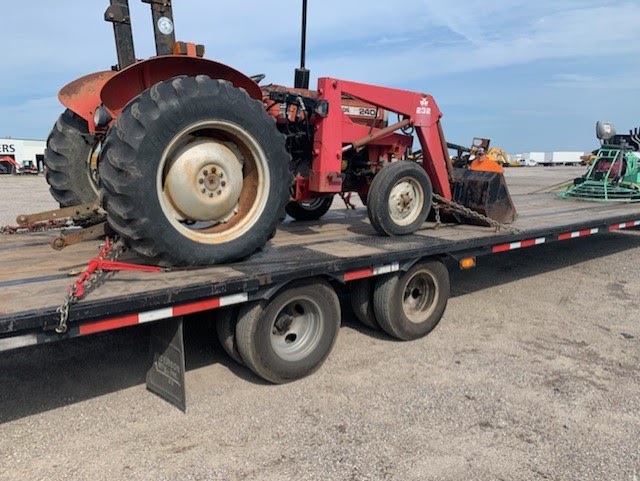 Technical and Physical Risks Associated with Shipping Equipment
Most of the obvious risks to consider when shipping oversized equipment and machinery are related to the equipment's physical movement. People carrying heavy equipment, for example, will have blind spots and may not be able to spot hazards along the route before an injury or accident happens. Those who need to utilize loading equipment such as cranes, forklift trucks, or pallet jacks will need enough functional space for the machinery and the cargo and a clear route to the trailer for safe loading.
Using equipment that is not correctly rated for the load it needs to carry can result in potential damages, not just to the loading equipment and trailers, but to the equipment itself and people and objects in the surrounding areas. Physical risks associated with shipping heavy equipment include potential damage to roads and the injury of those involved in RTAs, should they happen.
Some of the other physical risks associated with heavy equipment shipping include:
– Accidents caused by ejected material and moving machinery.
– Accidents caused by sharp edges or sharp-pointed parts.
– Accidents involving crushing or shearing
– Accidents involving hazardous emissions, electrical shocks, and burns
There are also risks associated with the consequences of losing shipments, being unable to deliver payloads, or receiving damaged goods, and the costs associated with this. To reduce the economic risk, freight companies require insurance coverage against damage or loss.
Freight movers also face technical risks associated with cargo storage requirements, availability and capacity, route length and journey, loading equipment choices, truck selection, and transportation modes. Without the support of an experienced freight company, you run the risk of being ill-prepared for your cargo's journey. You may find it particularly challenging to choose the right loading equipment, transportation mode, obtain the correct travel permits, and complete other tasks that are instrumental in minimizing the risk of accidents and ensuring secure shipping.
How Moving Heavy Equipment Affects Your Warranty
If the equipment is damaged during a move, your warranty may also be affected. If the heavy equipment or machinery wasn't moved according to manufacturer specifications, you might find that replacement parts, etc., aren't covered under the warranty you purchased.
Manufacturer's guides may also state that moves must be overseen by qualified personnel so that equipment can be appropriately aligned, leveled, and transported. Your warranty may even say that precision equipment is required to move machinery safely, and ignoring these recommendations can lead to expensive callouts to fix equipment if transporters didn't use the proper loading and transporting equipment and damage occurs.
How to Mitigate Heavy Equipment Shipping Risks
Extensive planning is often the key to successfully mitigating many of the risks associated with heavy equipment transport. Think about the workflow, the schedule, and the safest, most efficient way to move your heavy equipment. Often, the safest, most efficient method is to engage with an experienced heavy equipment transporter with years of experience in your local area.
Experienced freight forwarders are adept at assessing the risk of accidents and will take many factors into account that you may not have thought about. Do you know how seasonality affects your machinery? Do you know which highways and routes you can safely use to get your equipment to its next destination? Do you know the ins and outs of permit applications? How much room do you need to safely load and offload your gear from the trailer? Companies that specialize in heavy equipment shipping are much more likely to know this information before you do. Put your trust in an expert shipping company to arrange the specifics, and you'll see many of the risks melt away.
Get Your Heavy Equipment Transport Quote Now!
Step 1:

Fill Out Quote Form

Fill out the short & easy quote form.
Step 2:

Speak With An Agent

We'll pick up your heavy equipment or vehicle.
Step 3:

Get Transported On Time

We deliver on time so you can get back to work.