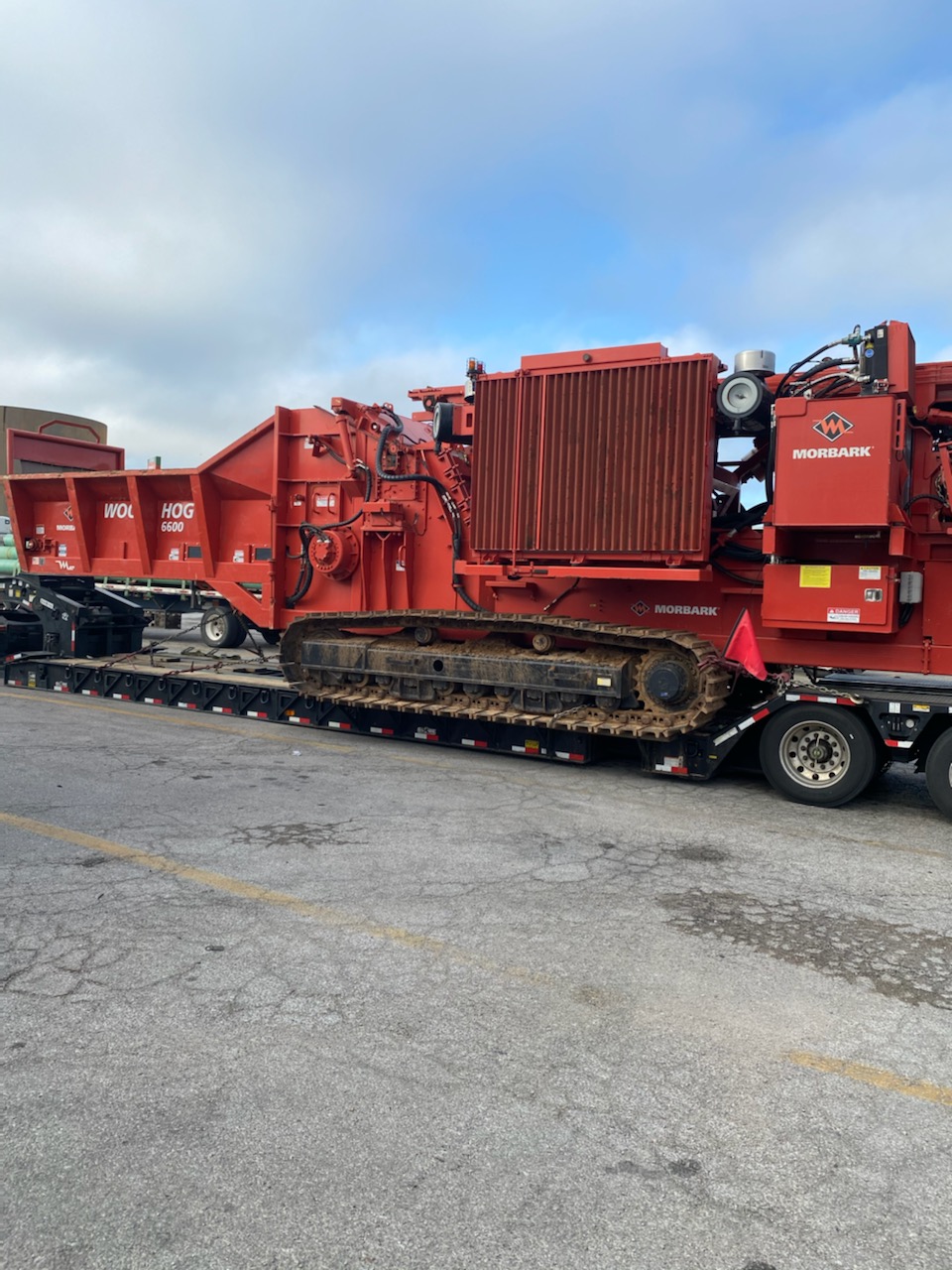 The Difference in Dimensions Between a Lowboy and RGN Trailer
Choosing the right trailer for your cargo is one of the first steps to successful shipping. Both RGN and lowboy trailers are great choices when it comes to hauling long and tall cargo. But how do you know which option will best suit your needs? Well, we recommend that you take time to research and understand the differences between the two to have valid reasons why you would choose one option over the other. If you rely on a professional hauling company to move your goods, you can trust them to select the right trailer for your needs based on the nature and dimensions of your cargo.
A lowboy trailer is also known as a float or low loader, or low-bed trailer.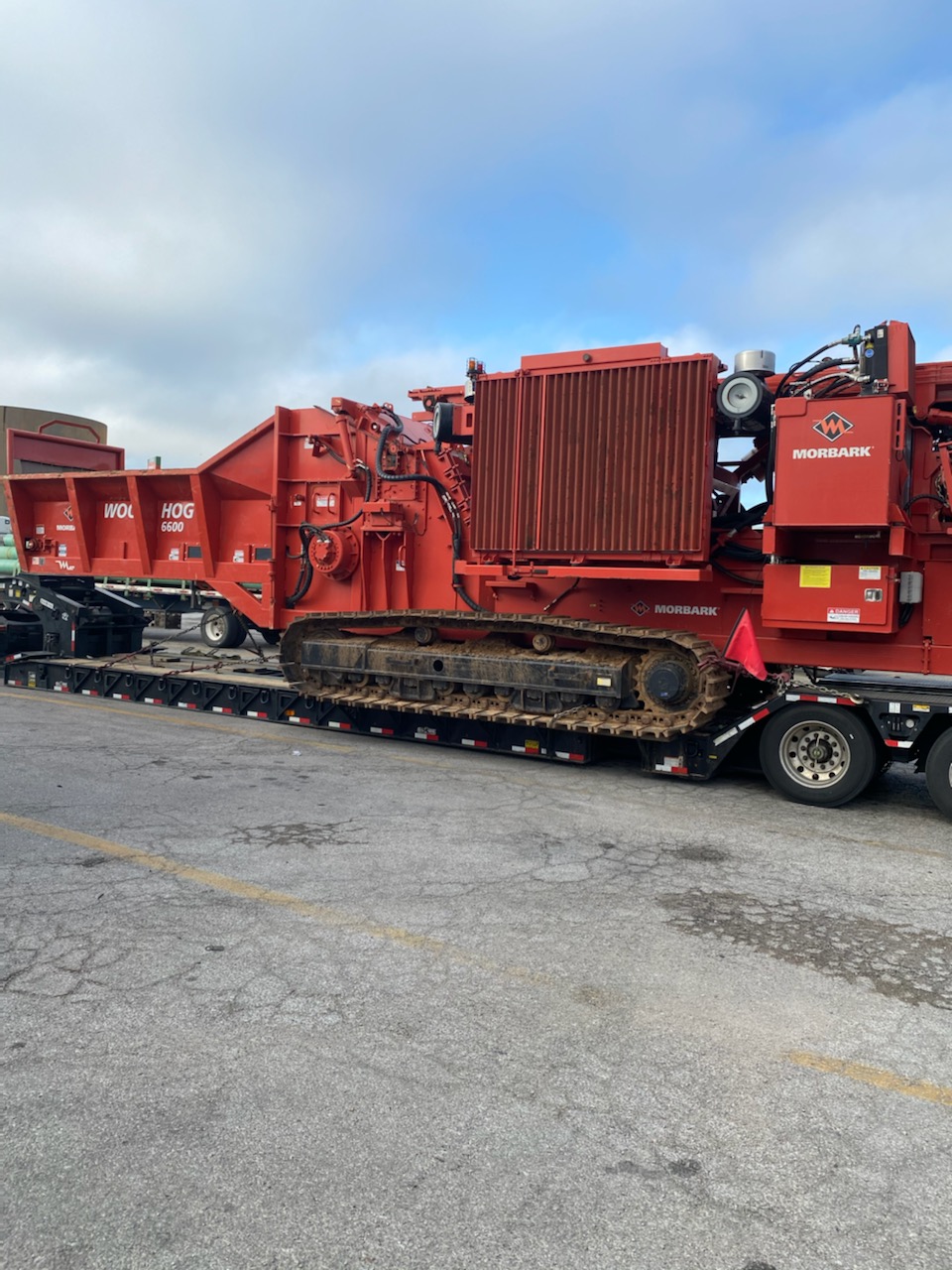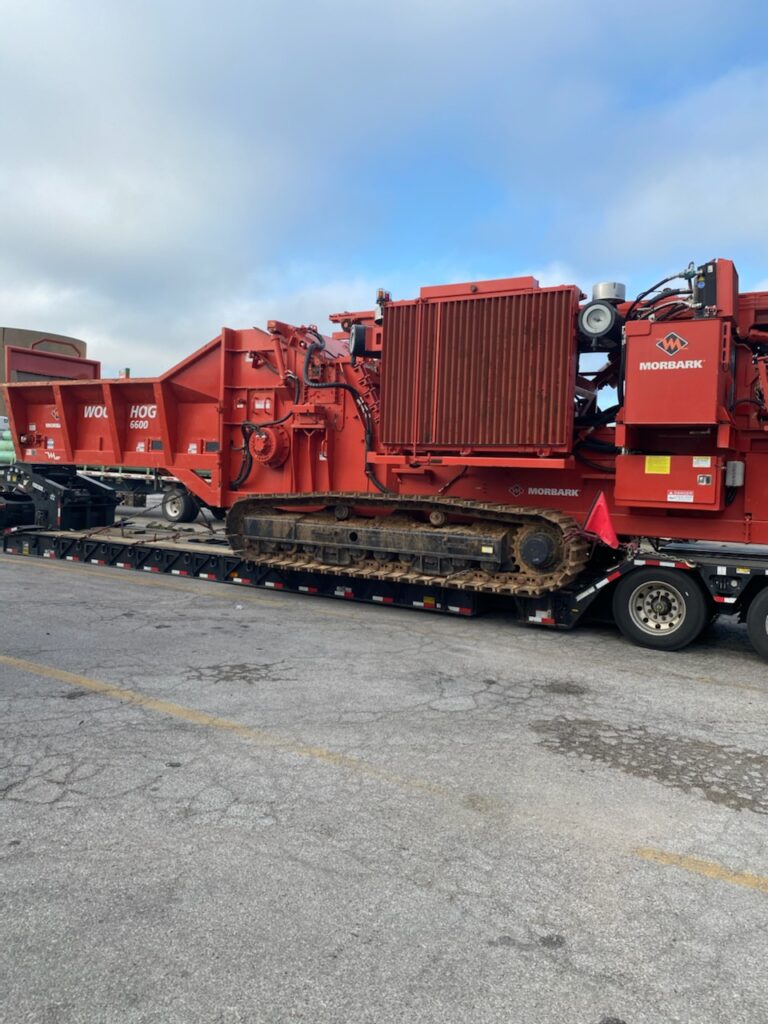 So What is a Lowboy Trailer?
A lowboy trailer is also known as a float or low loader, or low-bed trailer. They are versatile enough to accommodate taller loads such as bulldozers and industrial machines, which might exceed the legal freight limits. Here are the dimensions and considerations of a lowboy trailer:

● A lowboy trailer with two axles can accommodate a maximum freight weight of up to 40000 pounds and 80000 pounds if it has extra axles
● It has a maximum well length of 24 to 29.6 feet
● It has a maximum well height of 18 to 29.6 inches
● A lowboy trailer can accommodate maximum legal width of 8.5 feet
● Its legal freight height is 11.5 to 12 feet.

Understanding these legal trailer dimensions will help you gauge what type of load you can haul using a lowboy trailer. It will also help you avoid legal problems, which might attract hefty fines and unnecessary delays.
Removable Gooseneck Trailer (RGN)
RGN trailers have been around for quite some time (since 1958). The front part of these trailers can be detached, which means that the trailer part can be dropped to the ground. The detachment process, which is most probably the major distinguishing feature of RGN trailers, is useful during cargo loading and offloading. This position allows any self-powered equipment to be driven onto the trailer during loading. RGNs mainly transport heavy machinery, cars and even trucks. You can add as many axles as you need to this trailer. You can add additional axles to the side or rear parts to fit your application when transporting heavy equipment. The following are the maximum dimensions of a Removable Gooseneck trailer:

● Its maximum well length is 29ft.
● Its maximum well width is 8.5ft.
● Its maximum legal freight height is 11.6ft.
● It can accommodate a maximum freight weight of up to 42000 pounds.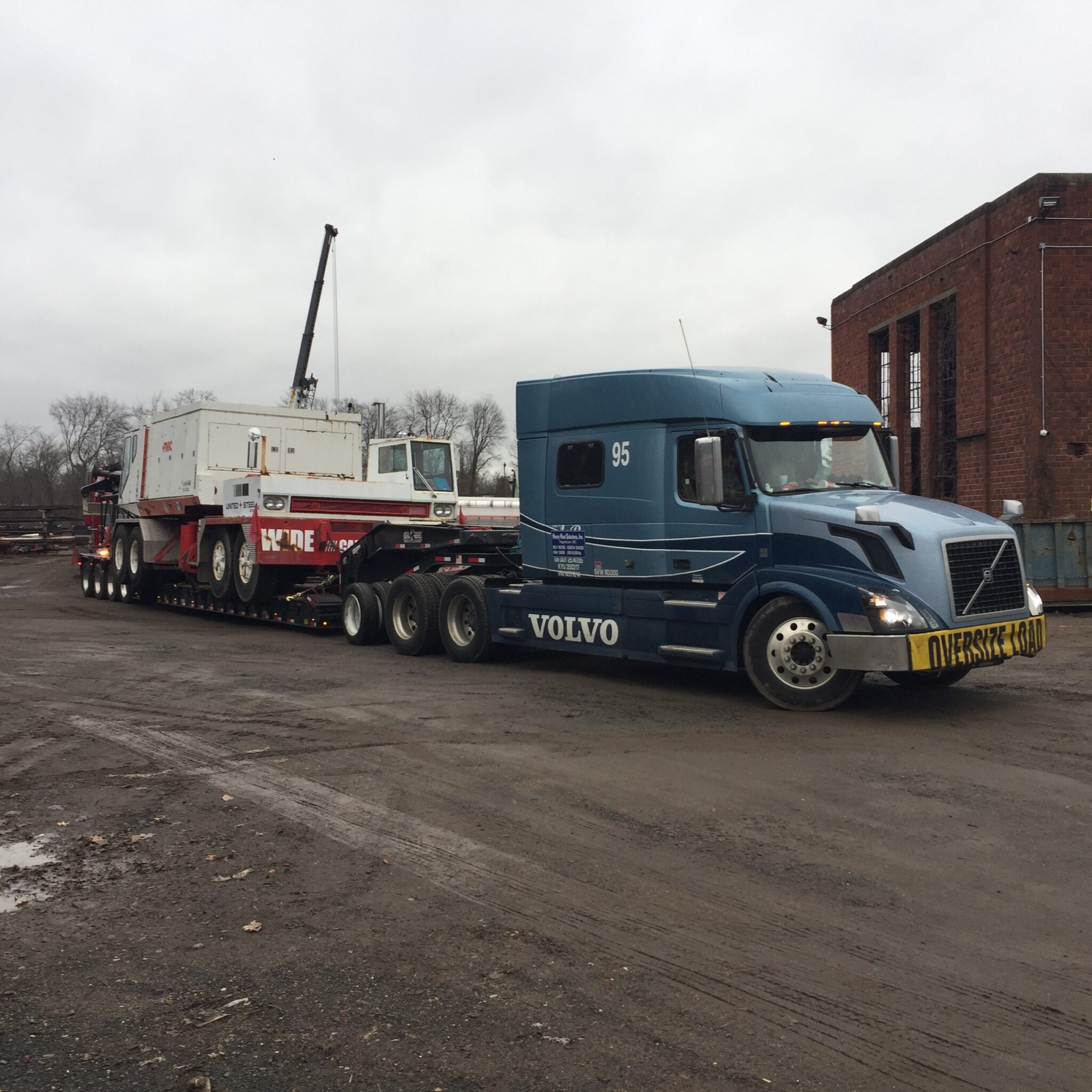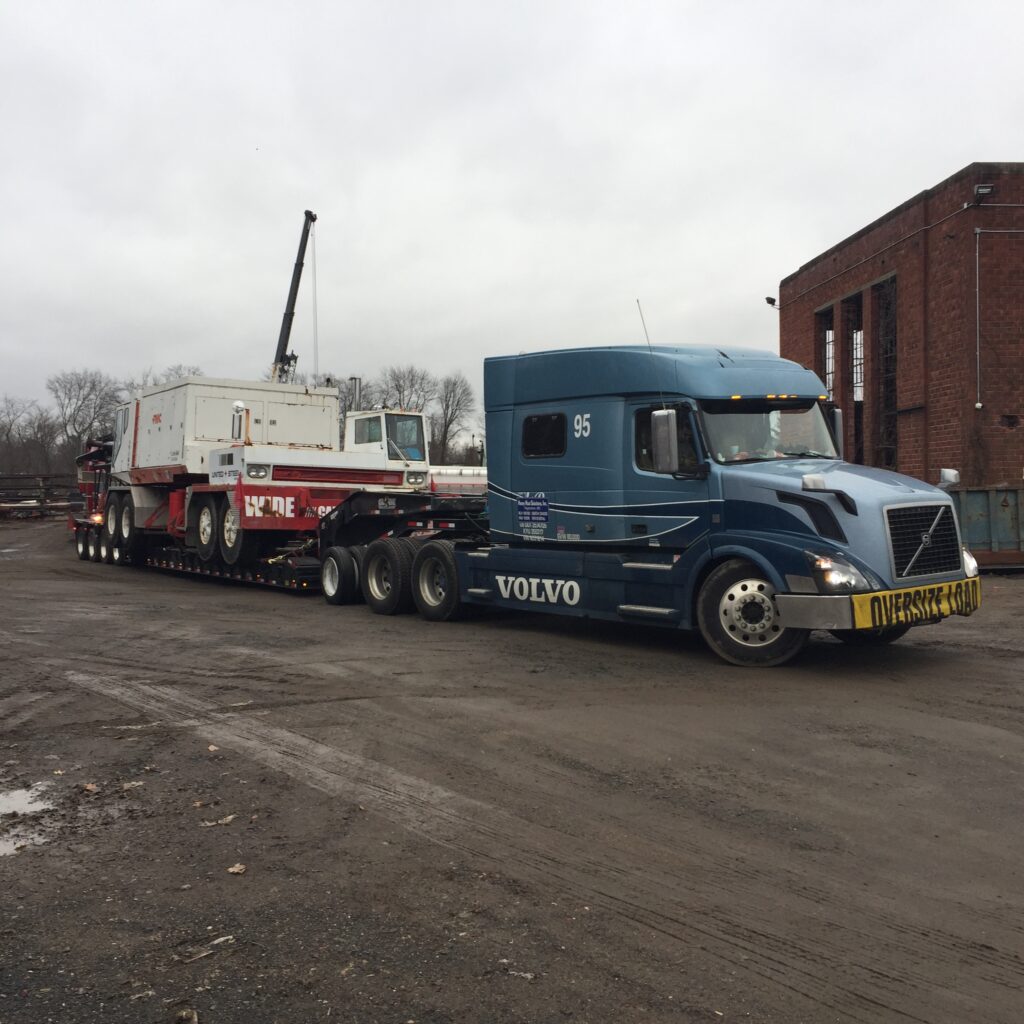 It is inarguable that both RGN and lowboy trailers are almost similar. However, one option might be better than the other based on your needs. For instance, it is much easier for you to load and offload your shipment onto an RGN trailer. However, this option comes at a higher cost and might not be the best for you if you are working on a budget. On the other hand, you cannot lower a lowboy trailer any closer to the ground when loading or offloading.

This means that you will need additional equipment to help you lift your cargo onto and off the trailer. This means that you might be limited on the type of freight you can haul with a lowboy trailer. Besides, the most common types of lowboy trailers available in the market have two and a maximum of three axles. On the other hand, most RGN trailers have two axle lines or three axles, making them more efficient when transporting heavy machinery. On the bright side, lowboy trailers are quite affordable compared to their RGN counterparts and are, therefore, perfect options when your budget is tight.
Transport Your Equipment Today!
Step 1: Fill Out Quote Form
Fill out the short & easy quote form.
Step 2: Speak With An Agent
We'll pick up your heavy equipment or vehicle.
Step 3: Get Transported On Time
We deliver on time so you can get back to work.
Recommended Blogs For You: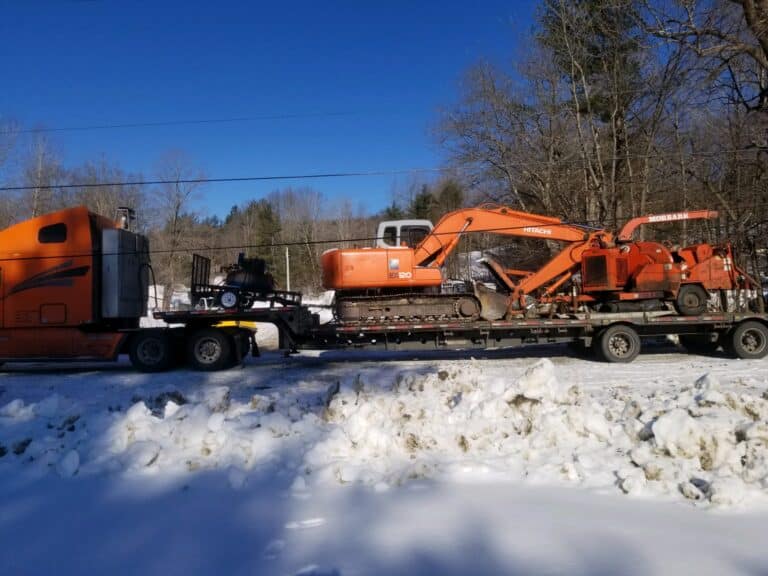 Shipping equipment in the snow is not that hard, but only if you have the proper means of transport, appropriate expertise, and adhere to the applicable rules and regulations. Hauling heavy loads during snowstorms comes with complexities ranging from bad roads to reduced visibility.
Read More »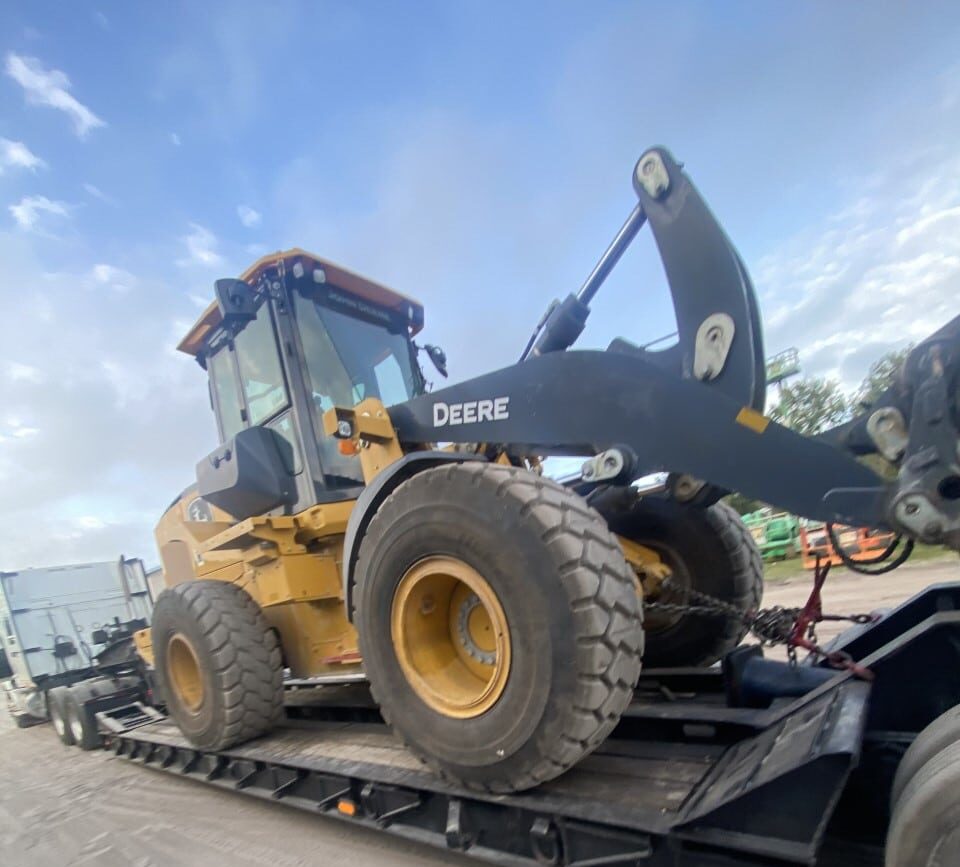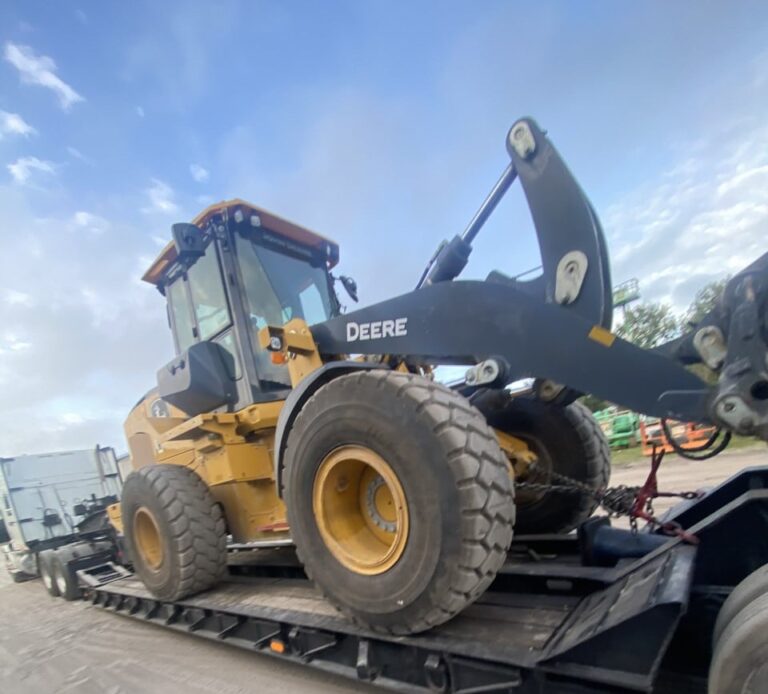 The heavy haul transport industry is continuously impacted by fluctuations in the fuel market's price. Rapid rises in the price of gasoline can have a delayed and disastrous effect on freight management businesses, but a rapid drop in the price of fuel could lead to short-term profit increases and an increase in market competitiveness to provide customers with the lowest price.
Read More »
Black ice is a wintertime threat to driving safety on roadways. Black ice is a type of ice that forms on wet roadways when temperatures drop rapidly.
Read More »