2019 BYD Q3M Gen2 Electric Truck Shipping from California to Missouri
Roger Castro from Heavy Haulers is a bus shipping specialist who took on this 2019 BYD Q3M electric truck for transport from Lancaster, California, to Saint Louis, Missouri. This Q3M Gen 2 electric truck used a lithium iron phosphate battery pack for cleaner and quieter operations, providing an improved and environmentally friendly driving experience.
Our new electric service offering has seen multiple shipments of battery-powered electric vehicles that run on lithium iron phosphate rechargeable batteries. This particular BYD cab and chassis had the capability to haul over 100,000 pounds of freight with operations that are 100% free of emissions. Amongst other advantages, this electric truck requires cheaper maintenance, has a lower carbon footprint, and is tagged as the mobility solution for the future.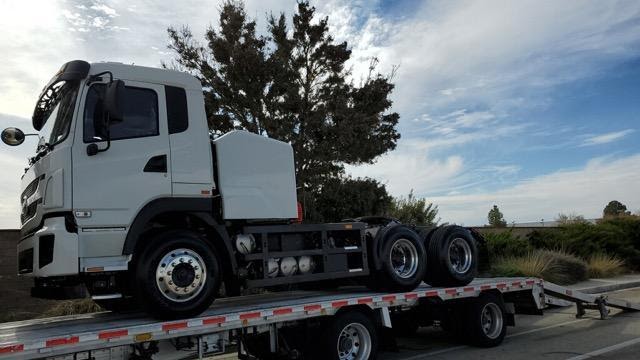 Ready to find out more?
The improvements made to the 2nd generation vehicles versatility come from feedback received on the initial BYD offering and features performance, reliability, and comfort combinations while emitting zero noise or pollution. Lithium iron phosphate feature of the vehicle's battery pack is an upgrade from the standard lithium-ion in the sense that its cathodes are made from lithium Ferro-phosphate. This material is higher rated due to its low toxicity, cost, stability, and performance while offering longer cycle life that other electric battery approaches. An efficient power to weight ratio is achieved by commercial vehicles such as this 2019 BYD Q3M truck, with resistance to thermal runaway and excellent safety features.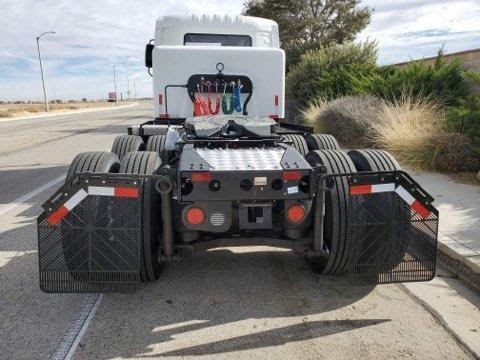 Cutting Edge Transport for Cutting Edge Electric Trucks
The battery-powered electric cab and chassis truck that roger Castro shipped is part of the industry takeover by alternatively powered conveyance, as the shift from fossil fuels increasingly becomes popular. Manufacturers such as BYD and others have achieved the high power discharge rates that are needed for heavy hauling, and the sector is set for 28.3 % growth by 2026. With push from governments, international corporates, and numerous environmental lobby groups, the infrastructure for charging electric vehicles are set to improve significantly.
While new technology is currently being ground-broken as we speak, the wireless charging concept for electric vehicles seems to be a solution that could eliminate the range anxiety that EV operator has. Batteries are also under constant improvement processes, and future offerings may include metal-air and lithium-Sulphur solid-state power packs. This transition to a renewable source for powering an industry's fleet and the responsibility to the environment sees freight transporters also moving to adopt hybrid and all electric-powered vehicles.
Roger Castro loaded the 23,150 pounds 2019 BYD Q3M cab and chassis on a conventional flatbed trailer that accommodated its 23.1 ft. length using loading ramps. After securely tying down the EV truck, the eco-friendly consignment was shipped 1,810 miles on a journey that took 36 hours from load to unload.
Roger Castro from Heavy Haulers undertook the shipment of the 2019 BYD Q3M electric truck, overseeing logistics planning, dispatch, and coordination. Talk to Roger Castro at (800) 908-6206 for more information regarding Electric Vehicle shipping and to receive a free quote.
Height: 10.1 ft.
Weight: 23,150 lbs.
Length: 23.1 ft.
Width: 8.2 ft.
Transport miles: 1,810 miles
Transport route: I-40 E and I-44 E
Transport Your Electric Truck Today With Heavy Haulers!
Step 1:

Fill Out Quote Form

Fill out the short & easy quote form.
Step 2:

Speak With An Agent

We'll pick up your heavy equipment or vehicle.
Step 3:

Get Transported On Time

We deliver on time so you can get back to work.