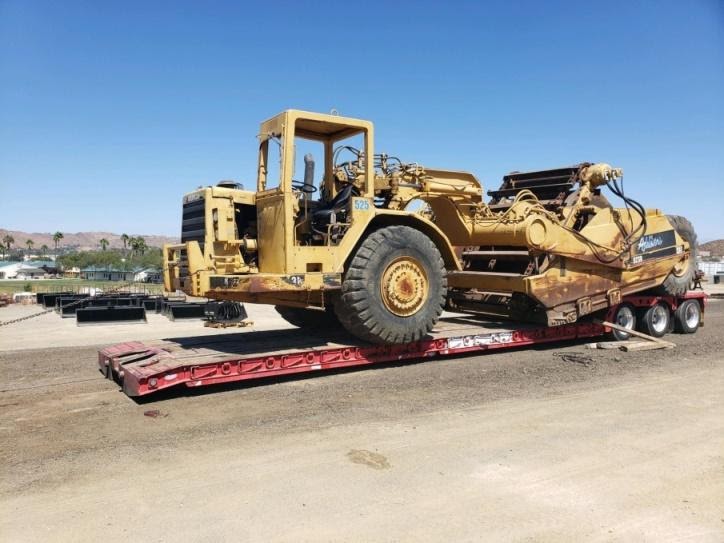 Shipping a 1982 CAT 623B Elevating Motor Scraper from California to New Mexico
Sam transported this 1982 CAT 623B earthmoving motor scraper from lake Elsinore California to Tularosa New Mexico using a heavy haulers RGN trailer for the transport. The 73,000 pounds elevating conventional motor scraper had a length of 41 ft., and a height of 12.5 ft. which together with its 11.8 ft. width required shipping permits.
Oversize Load Handled With Ease
The oversize load was driven onto the detached gooseneck trailer's lowered deck, and then heavy wooden slats enabled it to shimmy up the rear raised platform above the axles. This trailer's bed platform was made from high tensile steel and made stronger with carbon steel crossbars while featuring an antiskid surface.
This trailer's bed platform was made from high tensile steel and made stronger with carbon steel crossbars while featuring an antiskid surface.
Easy Motor Scraper Transport
This technique for transporting the heavy CAT 623B motor scraper was more convenient as its heaviest rear portion's weight was well distributed along with the RGN platform while maximum support was afforded by the three rear axles of the trailer. Chain tie-downs were employed to secure the elevating self-propelled scraper and the load was flagged as oversize freight.

This transport also required escort vehicles and pilot cars were deployed for some problematic areas of the route. Sam handed over the cross-state permits to the driver and load handler team and the road scrapper transport was put underway.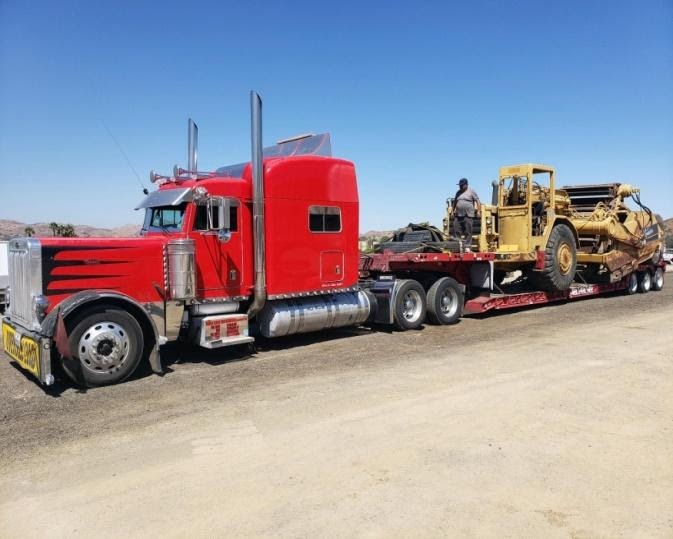 The 820-mile journey from California to New Mexico lasted 20 hours, mostly due to navigating the busy stretch between Lake Elsinore and riverside near LA, in California. Road construction was also minimal and the shipment went through the Joshua tree national park before crossing the border into Arizona. After Phoenix, AZ, Sam had made variations to the route since staying on the I-10 would have meant an extra 35 miles to Lordsburg, New Mexico.

Sam directed the driver to take US-60 E through the southern edge of the tonto national forest and had less traffic or obstructions. The transport saved an average of 2 hours and 19 minutes due to Sam's route plan and had it not been for road construction at Las Cruces, NM and a closure near Alamogordo would have had time to spare after delivery. All this information was being relayed to the client, who had a tracking link and could see the caterpillar elevating scraper's progress, including every stop and start.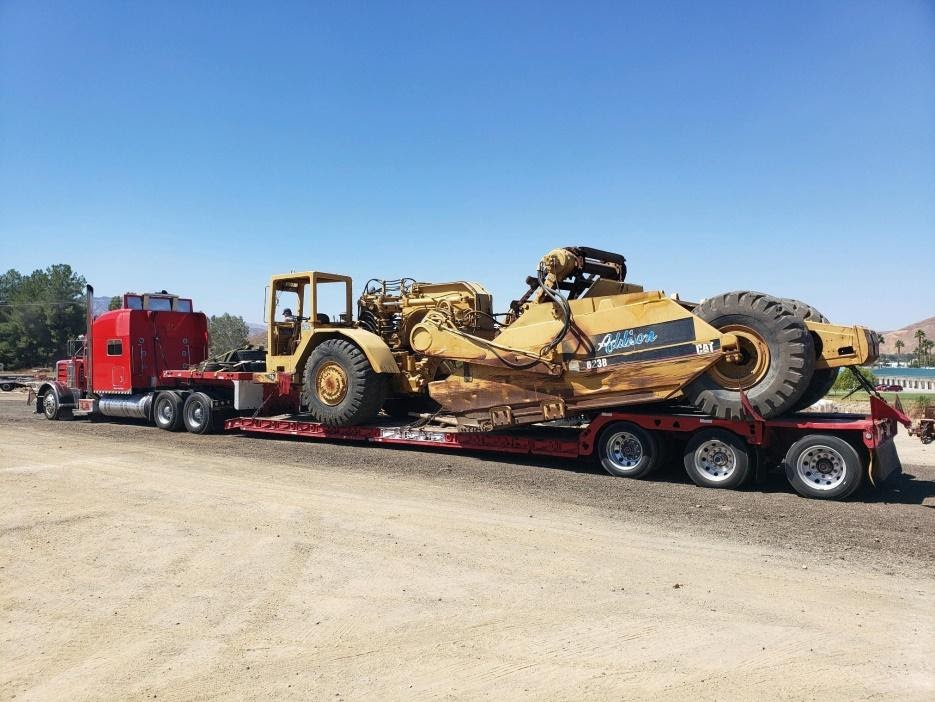 Secure offloading was done at Tularosa, NM, with the gooseneck trailer detaching to allow the 1982 CAT 623B motor scraper to backtrack off the platform, as easily as loading had been done.

Since we knew that the client needed a specific type of transport, Sam made sure to find the best transport solution available. This CAT 623B elevating motor scraper made it to the destination, safely and on time. That means a very satisfied customer. The transport was finalized and the caterpillar consignment was handed over to its service station as is standard with the Heavy Haulers guaranteed delivery promise.

Sam performed all the logistics planning and dispatch coordination for the CAT 623B elevating motor scraper transport with successful results. Talk to Sam on (800) 908-6206 for more information about construction equipment and oversize load shipping.

Height: 12.5 ft. Weight: 73,000 lbs. Length: 41 ft. Width: 11.8 ft. Transport miles: 820 miles Transport route: I-10 E and US-60 E
Transport Your CAT Equipment With Heavy Haulers!
Step 1: Fill Out Quote Form
Fill out the short & easy quote form.
Step 2: Speak With An Agent
We'll pick up your heavy equipment or vehicle.
Step 3: Get Transported On Time
We deliver on time so you can get back to work.
Recommended Blogs For You: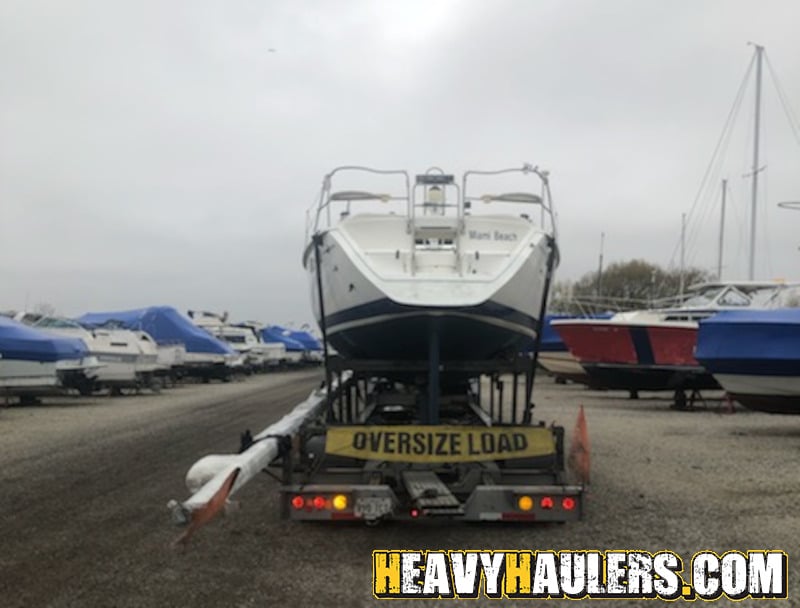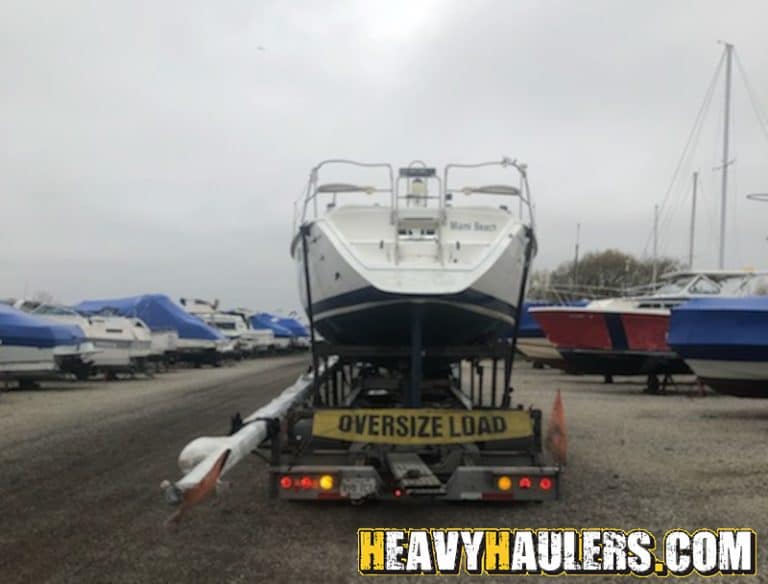 Heavy Daily Haulers Blog Daily Blog Safety Tips for Boat Transport If you plan to ship a boat, the first priority should be safety. Shipping
Read More »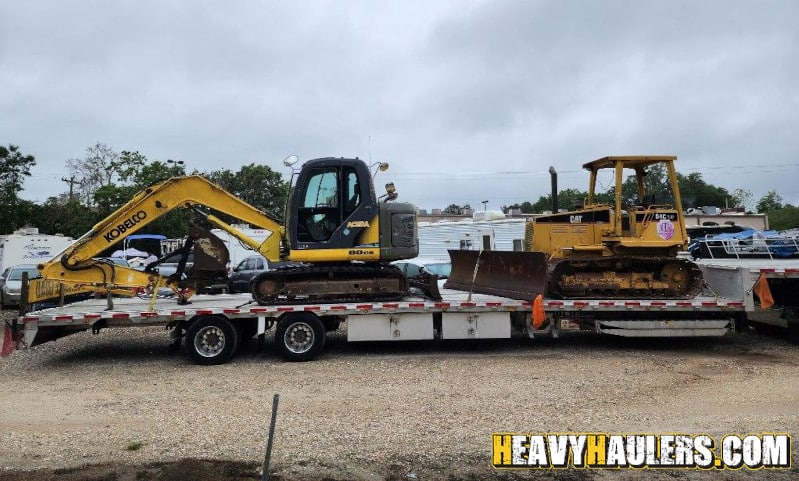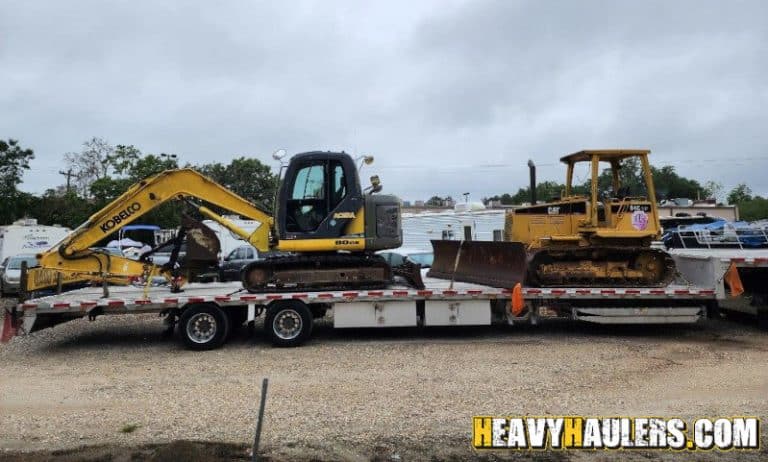 With any industry, fraud, and scams happen from dishonest people trying to make a quick buck. Heavy equipment transport and vehicle shipping have high volumes of money changing hands.
Read More »