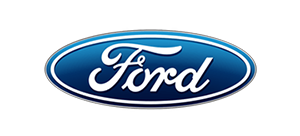 Choose Heavy Haulers When Shipping Your Ford F450, Let us Handle it! | (877) 202-3718
At Heavy Haulers, we understand the value of your business. We prioritize our customer satisfaction and the security of your load during transits matters to us. That is why our company is licensed, bonded, and insured for transportation of massive amounts across the 50 states, Mexico and Canada. When it comes to transportation Heavy duty heavy-duty trucks like Ford F450, we obtain the required oversize weight permits and adhere to regular weight inspections across the state lines to make sure your shipment is secure. To prevent you from incurring a lot of costs for over dimensional loads, we maintain a legal load, so your cargo is transported as an average weight as well as secure the proper paper works required to deliver your heavy-duty trucks at your doorstep. Trust us for incredible and incomparable Ford F450 shipping services. Reach us on (877) 202-3718.
Why Heavy Haulers is the Best Company Offering Ford F450 Hauling Services
Unlike many companies, you will not have to wait for a heavy-duty truck that matches your load to arrive. We have the largest and most versatile fleet of trailers at our display just waiting for your request. Once we receive your request, we will not waste any time. We figure the dimensions of the Ford F450 heavy-duty truck, match it with the right shipping trailer, estimate your transportation cost, and schedule delivery immediately. We are keen in adopting the modern technology in the industry to enable us to serve our clients well and once requested we provide heavy-duty trucking services to allow you to monitor the progress of your cargo while on transit. We are the best. Rely on us for Ford F450 best transportation services (877) 202-3718.

Recent Ford Heavy-Duty Truck Moves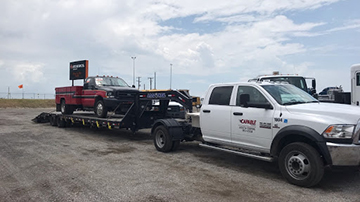 Ford F-450 Service Heavy-Duty Truck Transported on a Hotshot Trailer
Origin: Fort Worth, TX
Destination: Jesup, GA
Specs: Ford F-450 Service Truck;14L X 8W X 8H; 5,000lbs