Let Heavy Haulers Transport Your Cedarapids Equipment Across the Country - (800) 908-6206
Heavy Haulers is a licensed transport company that has been assisting people to move their heavy machinery. Trust us to transport your Cedarapids construction equipment from your current job site to the next or from the manufacturer to any destination of your choice within all the 50 States, Canada, and Mexico. Submit your quote request, and you can trust us for honest quotes and on-time deliveries. Call Heavy Haulers to ship your Cedarapids construction equipment at (800) 908-6206.
Cedarapids was founded in 1923. Howard Hall, the founder of the company, found a business opportunity in the road movement of the early 1920s. The company started by producing aggregate equipment, but later developed the portable aggregate plant. Cedarapids manufactured 1700 crusher plants during World War II for the US military. In 1929, the company started manufacturing Asphalt plants. Through the acquisition of other construction companies, Cedarapids has been able to manufacture construction materials such as asphalt pavers, cone crushers, Combination crusher plant, Screen/wash plant, and Conveyor / Feeder / Stacker, among others.
Let Heavy Haulers Show you How to Move Equipment Like Your Cedarapids Piece
Our company, Heavy Haulers, have dedicated logistics specialists who enjoy doing their work of advising you on the best route to use while transporting your Cedarapids construction equipment. We are cautious of time and safety hence moves your Cedarapids construction equipment with care and on time. For consistency and convenience, we ensure that you work with the same agent regardless of your location. Give us a call today about shipping your construction equipment to your next job site timely and damage-free.

When It Comes To Transport - Heavy Haulers Has What you Need!
5-Star Rating (Transportreviews.com)

A+ Rating from (Better Business Bureau)

Contingency Insurance

Experienced Drivers

24/7 Customer Service

Oversize and Overweight Load Shipping Specialists

Transport Services in All 50 States, Canada, And Mexico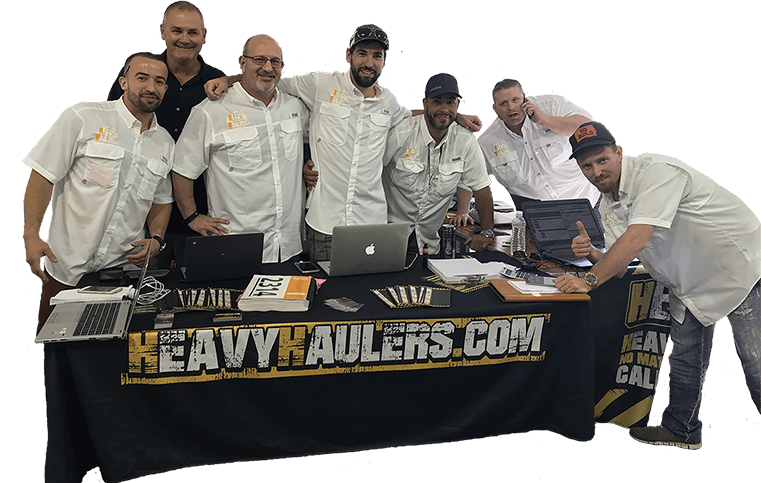 Looking For Transport
With a Specific Trailer?

Max Weight: 150,000+ lbs. | Main Deck Length 29 ft.
| Well Width 8.5 ft. | Legal Height Limit 11.6 ft.

Max Weight: 48,000 lbs. | Max Length 53 ft.
| Max Width 8.5 ft. | Max Height 8.5 ft.
Max Weight: 48,000 lbs. Max Length 53 ft. |
Max Width 8.5 ft. | Max Height 11 ft.
Max Weight: 45,000 lbs. | Max Length 29 ft.
| Max Width 8.5 ft. | Max Height 11.5 ft.
Heavy Haulers Ships Across All 50 States
Alabama - Alaska - Arizona - Arkansas - California - Colorado - Connecticut - Delaware - Florida - Georgia - Hawaii - Idaho - Illinois - Indiana - Iowa - Kansas - Kentucky - Louisiana - Maine - Maryland - Massachusetts - Michigan - Minnesota - Mississippi - Missouri - Montana - Nebraska - Nevada - New Hampshire - New Jersey - New Mexico - New York - North Carolina - North Dakota - Ohio - Oklahoma - Oregon - Pennsylvania - Rhode Island - South Carolina - South Dakota - Tennessee - Texas - Utah - Vermont - Virginia - Washington - West Virginia - Wisconsin - Wyoming
Heavy Haulers Pilot Car Services
Are you looking for a reliable pilot car
for your transport?
Get Started