Let Heavy Haulers Transport Your Zoomlion Machinery Where it Needs to Be!
Call us or email us or find us on our social media platform, the top-heavy hauling solution is always dedicated to servicing your equipment transportation. By seamlessly integrating companies' schedules with their hauling needs, we have successfully risen to become the best heavy hauling option in the niche.

Zoomlion is one of the renowned science and technology companies specializing in the heavy industry. Over the years it has grown to become China's largest and the world's sixth largest machinery manufacturing enterprise. Our transport services have hauled and shipped Zoomlion machinery through and throughout the US, Mexico and Canada thanks to our team of experts and specialized equipment.
Insured Loads, A+ Rated Drivers, and Door-to-Door Zoomlion Shipping Services
From our one of a kind tracing system to our team of experienced drivers, your machinery is in safe hands. Whether it's an over-dimensioned or overweight load, it's time to hire a company with the resources and professionalism. In the line of work we specialize in, experience and accountability are essential.
That's why hundreds of Zoomlion machinery users bestow their heavy machinery transportation on us. Our experts are ready to haul your heavy equipment to their destinations efficiently. The careful assessment, planning, attention, and strategy committed to successfully move your gear is what separates us from the rest. Before the equipment is loaded on our carriers, we carefully assess all the possible routes and weather conditions.
Common Zoomlion Vehicles and Equipment We Transport Frequently Are:

• Cranes
• Tower cranes
• Firefighting equipment
• Snow Plows
• Garbage compactors
• Garbage trucks and many more
When It Comes To Transport - Heavy Haulers Has What you Need!
5-Star Rating (Transportreviews.com)

A+ Rating from (Better Business Bureau)

Contingency Insurance

Experienced Drivers

24/7 Customer Service

Oversize and Overweight Load Shipping Specialists

Transport Services in All 50 States, Canada, And Mexico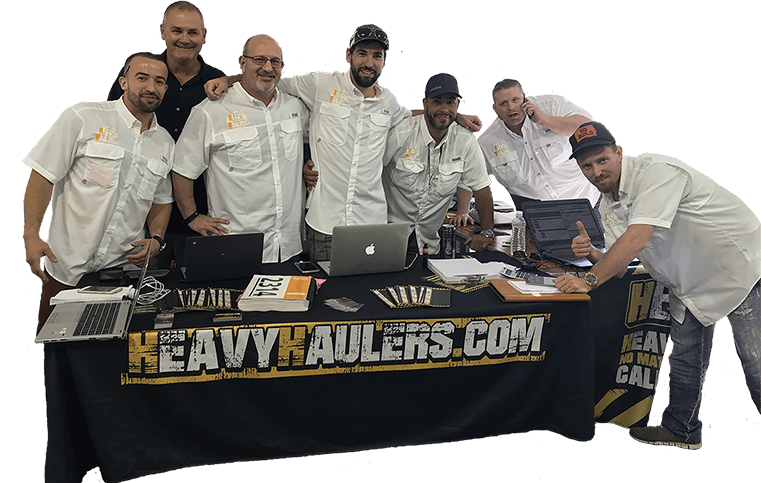 Looking For Transport
With a Specific Trailer?

Max Weight: 150,000+ lbs. | Main Deck Length 29 ft.
| Well Width 8.5 ft. | Legal Height Limit 11.6 ft.

Max Weight: 48,000 lbs. | Max Length 53 ft.
| Max Width 8.5 ft. | Max Height 8.5 ft.
Max Weight: 48,000 lbs. Max Length 53 ft. |
Max Width 8.5 ft. | Max Height 11 ft.
Max Weight: 45,000 lbs. | Max Length 29 ft.
| Max Width 8.5 ft. | Max Height 11.5 ft.
Heavy Haulers Ships Across All 50 States
Alabama - Alaska - Arizona - Arkansas - California - Colorado - Connecticut - Delaware - Florida - Georgia - Hawaii - Idaho - Illinois - Indiana - Iowa - Kansas - Kentucky - Louisiana - Maine - Maryland - Massachusetts - Michigan - Minnesota - Mississippi - Missouri - Montana - Nebraska - Nevada - New Hampshire - New Jersey - New Mexico - New York - North Carolina - North Dakota - Ohio - Oklahoma - Oregon - Pennsylvania - Rhode Island - South Carolina - South Dakota - Tennessee - Texas - Utah - Vermont - Virginia - Washington - West Virginia - Wisconsin - Wyoming
Heavy Haulers Pilot Car Services
Are you looking for a reliable pilot car
for your transport?
Get Started