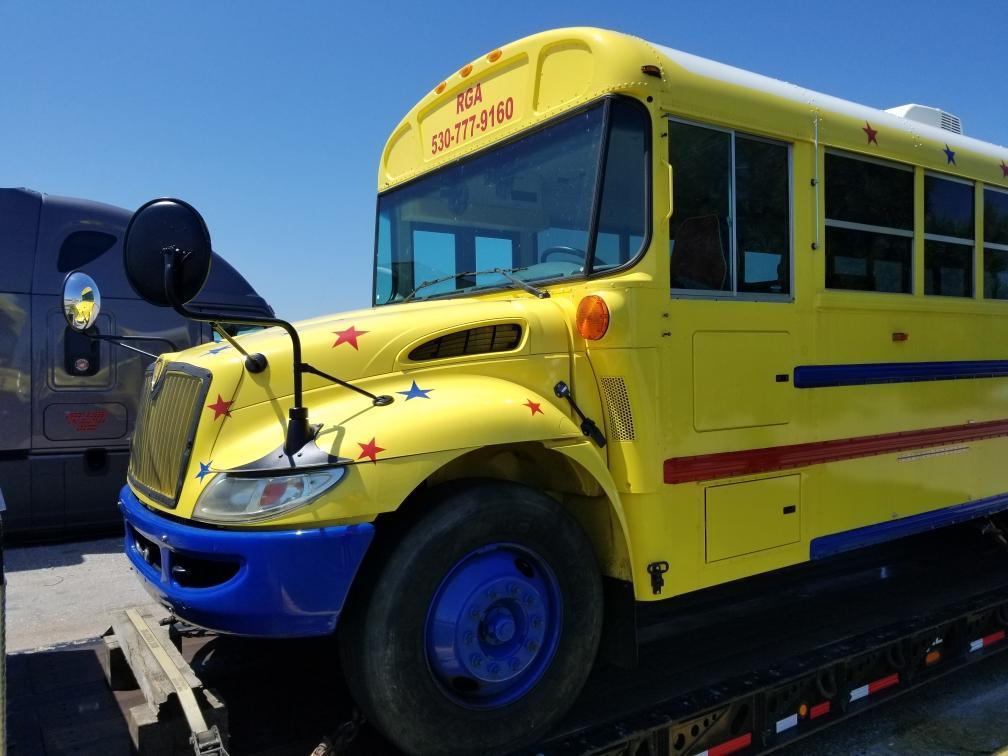 Shipping a Blue Bird School Bus with an Extended Lowboy Trailer
Thanks to a customer referral, bus transportation specialist Milos was called by a client to ship this Blue Bird School Bus from New York City to Hartford, Connecticut. The transport was scheduled as a same-day pick up according to the client's specifications, and Milos was able to source all interstate permits within the shortest period of time.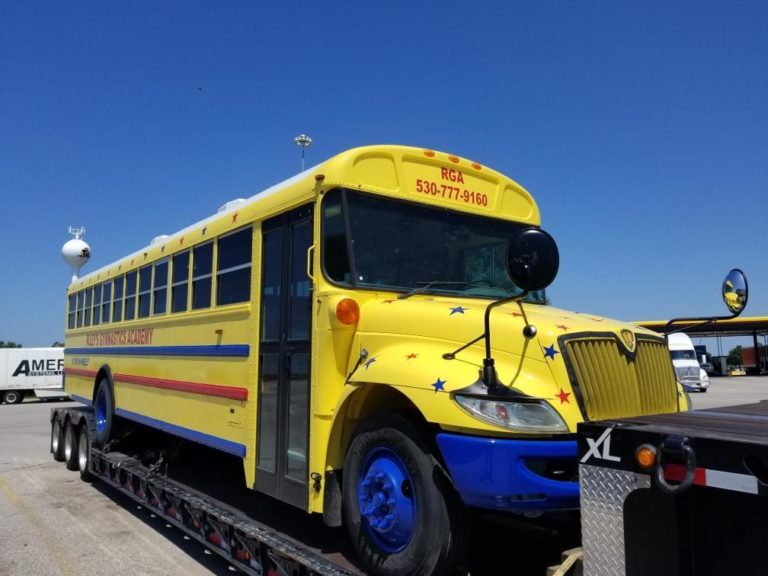 The 33,000 pounds, 2018 Blue Bird Vision school bus was 40.5 ft. long and 8 ft. wide, having a height of 10.6 ft. that needed lowering and Milos dispatched a Heavy Haulers extended double drop deck trailer for the project. Milos set about the route survey for the 117 miles (189 kilometers) move, and speedily procured weight permits for the journey.
Milos set about the route survey for the 117 miles (189 kilometers) move, and speedily procured weight permits for the journey.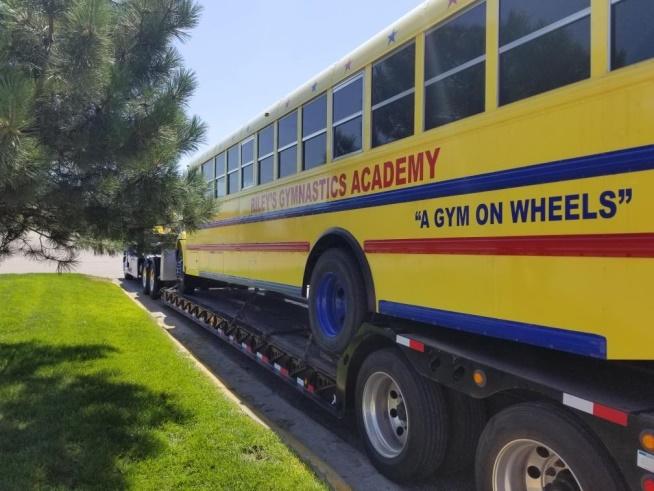 Once the Heavy Haulers double drop lowboy trailer arrived at the pick-up yard, Milos directed the simplified loading operation. This consisted of detaching the lowered platform of the trailer from the front and adding ramps so that the bluebird school bus could drive-reverse onto it. Safely loaded, the crew set about securing the load with belt and chain tie downs which held the oversize bus firmly to the trailer.

Milos and the Heavy Haulers load handlers had ensured that the length and weight of the Blue Bird School Bus were good to go by transporting with a double drop deck trailer. The client was furnished with a load tracking link and received constant communications from Heavy Haulers, including a call from Milos to schedule delivery.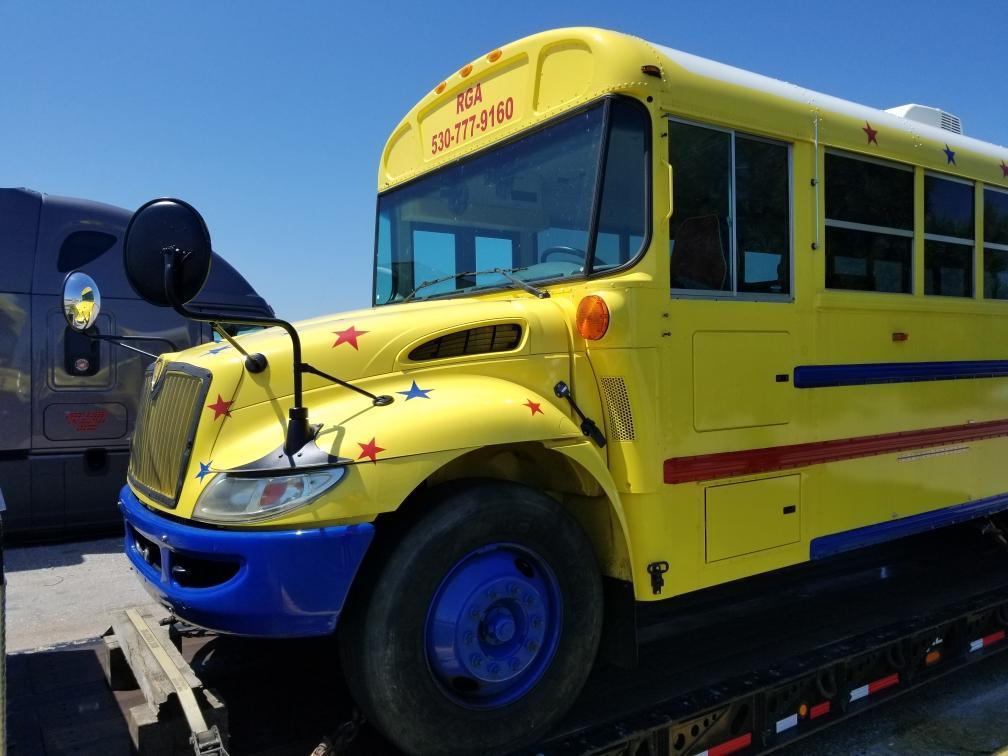 The drive through Fairfield and Bridgeport was uneventful and the driver checked the load's rigging tie-downs for security before taking the I-91 past Milford, New Haven, and finally a conclusive drop off in Hartford.

Milos handled the logistical planning and dispatching for the entire project. You can contact Milos at Heavy Haulers on (800) 908-6206.

Height: 10.6 ft. Weight: 33,000 lbs. Length: 40.5 ft. Width: 8 ft. Transport miles: 117 miles
Transport Your Blue Bird School Bus With Heavy Haulers Today!
Step 1: Fill Out Quote Form
Fill out the short & easy quote form.
Step 2: Speak With An Agent
We'll pick up your heavy equipment or vehicle.
Step 3: Get Transported On Time
We deliver on time so you can get back to work.
Recommended Blogs For You: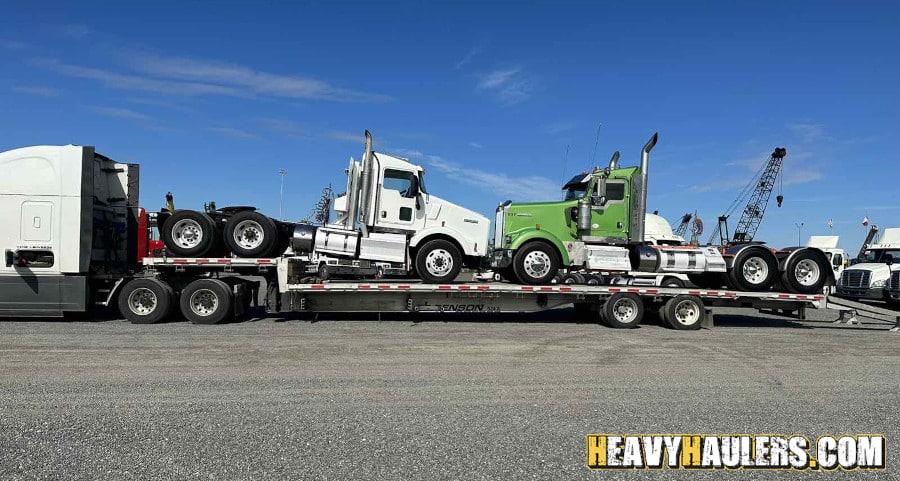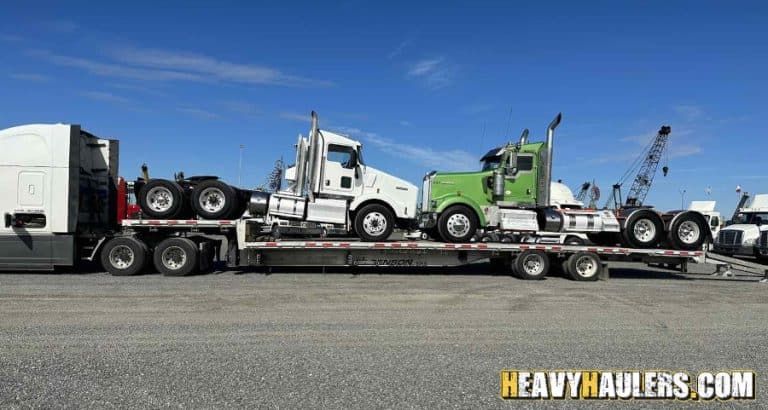 Regarding commercial trucking, choosing the proper cab configuration is critical for maximizing productivity and profitability.
Read More »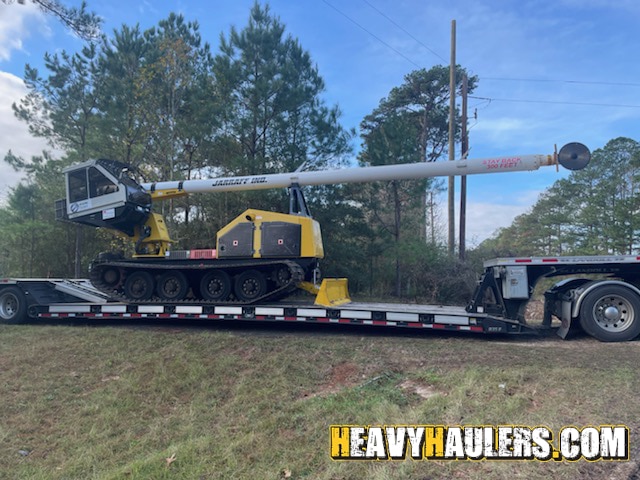 There are numerous things to consider when transporting an oversize load—from local, state, and federal laws and regulations to oversize load permit fees.
Read More »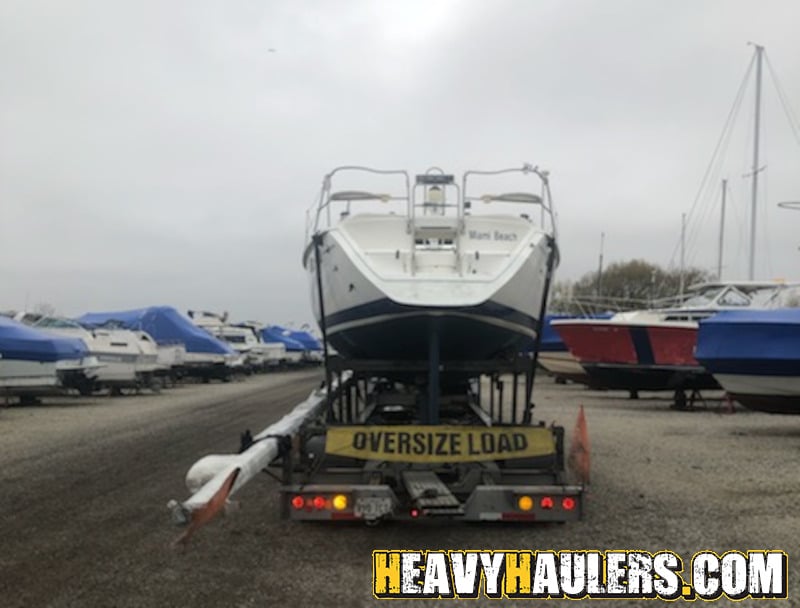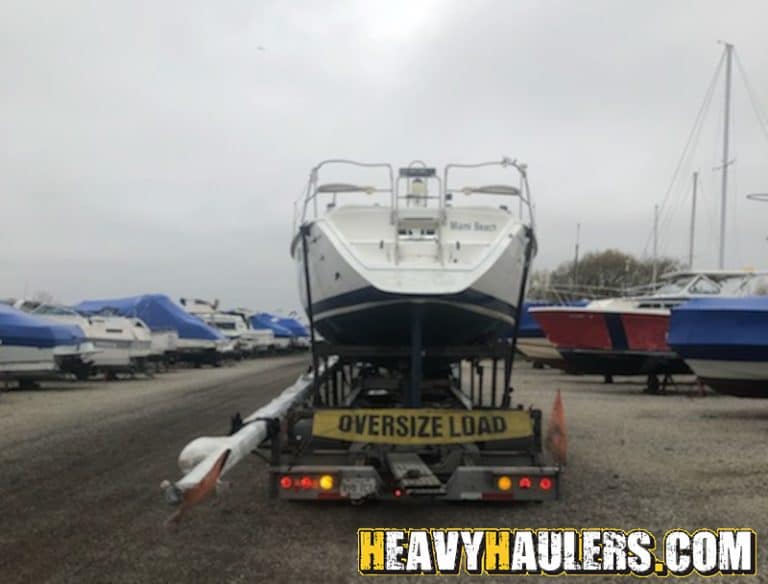 Heavy Daily Haulers Blog Daily Blog Safety Tips for Boat Transport If you plan to ship a boat, the first priority should be safety. Shipping
Read More »