Everything You Need to Know About Flatbed Trailer Transport
Flatbed trailer transport opens up a myriad of possibilities for anyone looking to transport a wide variety of goods safely. We'll cover the basics of flatbed trailer trucking and why you should potentially choose a flatbed trailer for your next transportation request. Keep reading to find out everything you need to know about flatbed trailer transport!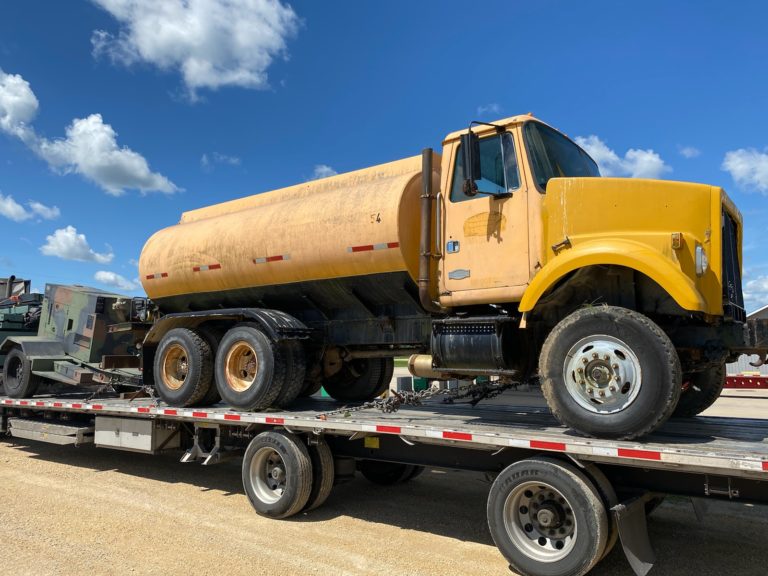 What is Flatbed Trailer Transport?
Flatbed trailer transport is when you ship various types of freight or equipment on a flatbed trailer. Flatbed trailers are a type of heavy hauler transport that typically handles wide loads, oversized equipment, machinery, and bulk cargo. They are constructed of heavy-duty steel and often have multiple axles to allow for heavy cargo to be moved safely. Because of the flat nature and open sides, flatbed trailers are one of the most common types used in heavy hauling and oversize load shipping.
Standard flatbeds are essentially box trailers with no sides, doors, or roof. The trailers are bare platforms that can be 20ft, 40ft, 48ft, or 53ft in length. These platforms are suitable for safely stowing cargo containers of all sizes, and they're regularly used as the transport method of choice between shipping terminals.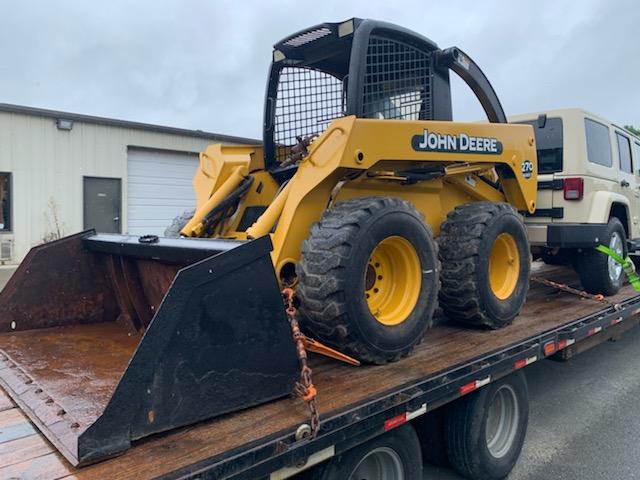 Three Main Types of Flatbed Trailers
Standard Trailers
Standard flatbed trailers are mentioned above. Aside from your 'ordinary' flatbed platform like those discussed in the previous section, you'll find a multitude of flatbed trailer options available, each with its own merits. There are 14 different types of flatbed trucks, and we'll talk about the most common here.
Drop Deck Trailers
Single drop-deck trailers are flatbeds with a bed that can be lowered to provide an extra 2ft of clearance overhead. Similarly, double drop-deck trailers have a central portion that lowers even further, allowing for greater flexibility when transporting tall items. However, double drop-decks do have a shorter usable trailer length of approximately 29ft, making them less suitable for overlength heavy equipment transport.
Extended Trailers
Extended trailers can increase the usable length of flatbed trailers by almost double. An extended trailer may be the best option if your heavy equipment load is too long to fit on a standard 40ft trailer. In some cases, you can increase the flatbed length to 80ft, although this will restrict available travel routes when hauling a flatbed trailer, and often require additional permits for travel.
Flatbed Trailer Transport: A Summary
Flatbed trailer hauling is an industry that offers an enormous amount of flexibility for anyone looking to ship oversize machinery or equipment. Not only can flatbed transport accommodate a variety of shipping container sizes, but you can use it to ship heavy machinery of all types using an open transport method. Flatbed trucking is widely used for towing oversize agricultural machinery, heavy-duty construction equipment hauling, and bulk cargo shipping. With no requirement for a loading dock, flatbed trailer trucking is the choice method for many destinations that don't have adequate loading facilities.
Get Your Flatbed Trailer Transport Quote Today!
Step 1:

Fill Out Quote Form

Fill out the short & easy quote form.
Step 2:

Speak With An Agent

We'll pick up your heavy equipment or vehicle.
Step 3:

Get Transported On Time

We deliver on time so you can get back to work.
Trust Only The Best.