Dirigible Transport with Heavy Haulers | (800) 908-6206
Cargo that is tall, wide or heavy requires more than a regular Heavy Haulers flatbed trailer. Shipping a dirigible utilizes the Heavy Haulers unique fleet of flatbed and lowboy trucks. These safely handle those abnormally cumbersome dirigible transports. A free quote is available when you call a logistics expert with Heavy Haulers. (800) 908-6206
Contact Our Expert Shipping Specialists
(800) 908-6206
The versatility of dirigible transport is demonstrated by our logistics shipping managers, who will assess your cargo according to the load's specifications. Shipping a dirigible is easy at Heavy Haulers. We take the utmost care to provide you with a dirigible transport experience. Using systems of packing that secure your high and weighty dirigible equipment onto a stretch lowboy transport is within our vestige at Heavy Haulers.
Rather than transport your big dirigible machinery piece by piece, we nest multiple coupled lowboys to stretch the train as a more cost-effective option. We provide dirigible transport variety trailers for your large consignment of custom equipment as an affordable option. Our logistics supervisors at Heavy Haulers will assist with any required permits for shipping a dirigible, while mitigating any challenges with comprehensive route plans.
Start Your Dirigible Transport Solution Search
Cross country haulages; or through to Canada and Mexico will involve specially fitted trailers that safely handle your dirigible cargo's specifications. To facilitate smoother transport, our logisticians perform a valuation that pays attention to details.
To offer specialist haulage and logistical solutions, our dirigible transports are deployed with loads that include corporate and military payloads.
Other Types of Dirigible which Heavy Haulers Transports:
• Goodyear Blimp
• Pony Blimp
• Dirigible Air Balloon
• Light Zeppelin
• Airships
When It Comes To Transport - Heavy Haulers Has What you Need!
5-Star Rating (Transportreviews.com)

A+ Rating from (Better Business Bureau)

Contingency Insurance

Experienced Drivers

24/7 Customer Service

Oversize and Overweight Load Shipping Specialists

Transport Services in All 50 States, Canada, And Mexico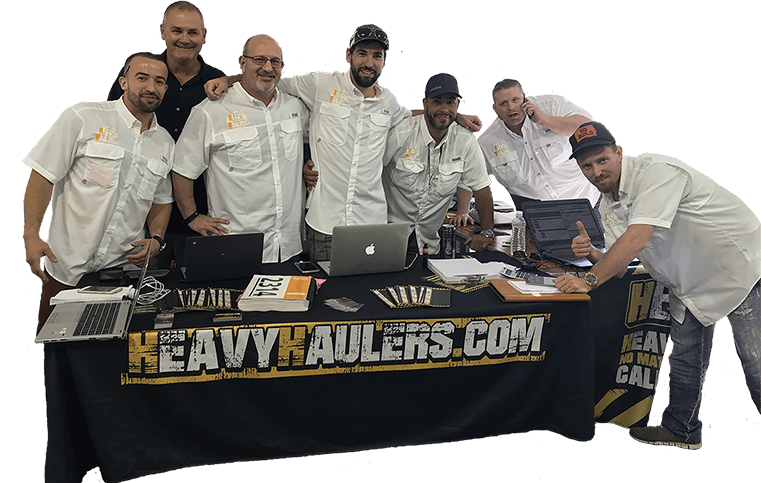 Looking For Transport
With a Specific Trailer?

Max Weight: 150,000+ lbs. | Main Deck Length 29 ft.
| Well Width 8.5 ft. | Legal Height Limit 11.6 ft.

Max Weight: 48,000 lbs. | Max Length 53 ft.
| Max Width 8.5 ft. | Max Height 8.5 ft.
Max Weight: 48,000 lbs. Max Length 53 ft. |
Max Width 8.5 ft. | Max Height 11 ft.
Max Weight: 45,000 lbs. | Max Length 29 ft.
| Max Width 8.5 ft. | Max Height 11.5 ft.
Heavy Haulers Ships Across All 50 States
Alabama - Alaska - Arizona - Arkansas - California - Colorado - Connecticut - Delaware - Florida - Georgia - Hawaii - Idaho - Illinois - Indiana - Iowa - Kansas - Kentucky - Louisiana - Maine - Maryland - Massachusetts - Michigan - Minnesota - Mississippi - Missouri - Montana - Nebraska - Nevada - New Hampshire - New Jersey - New Mexico - New York - North Carolina - North Dakota - Ohio - Oklahoma - Oregon - Pennsylvania - Rhode Island - South Carolina - South Dakota - Tennessee - Texas - Utah - Vermont - Virginia - Washington - West Virginia - Wisconsin - Wyoming
Heavy Haulers Pilot Car Services
Are you looking for a reliable pilot car
for your transport?
Get Started