Transport Your Airline Pushback Tug with Heavy Haulers
Contact Our Expert Shipping Specialists


(800) 908-6206
You can rely on Heavy Haulers to move your airport tractor or tug anywhere in North America. Heavy Haulers handles the permits and paperwork for every job and scheduling your route. We focus on safety – securing your equipment and protecting our team and yours. That's why it's critical to trust the experts in heavy equipment shipping. Heavy Haulers specializes in safely moving large and unwieldy machinery, focusing on using the right equipment for the job and protecting your investment. Give us a call for a custom estimate moving your pushback tractor today at (800) 908-6206
We Know Pushback Tractors for When It Comes Time to Haul One!
Pushback tractors are designed specifically to fit underneath of the nose of an airplane, securely maneuvering the plane through the airport either to a hanger for repair and maintenance or to different gates to pick up passengers. While many planes are capable of moving themselves along the ground, the reverse thrust or powerback can be damaging to nearby buildings or the engine of the plane itself.
Pushback tugs help pilots safely move planes along the ground, using a bypass pin. When these tugs are moved from airport to airport, keeping them safe and intact is
critical to their ability to safely move. We make sure that your equipment moves from
airport to airport without damage.
Types of Airline Pushback Tractors We Frequently Ship
Heavy Haulers is capable of moving just about any pushback tractor. These can be anything from light aircraft tugs capable of towing up to 6 tonnes and suited for skidded helicopters to engine-powered conventional tow bar tractors, engine-powered towbarless tugs, such as the Lektro towbarless tug, and electric powered towbarless remote-controlled aircraft tugs – generally Mototok equipment such as the Helimo and the M-series.
We move the following tugs frequently
● The Grove (Single Cab) MB-2 diesel aircraft tug, rated with a 27,000 lbs DBP and a GVW of 40,000 lbs


● United SMLP-200D, with a 20,000 lbs DBP


● Grove MB-2 diesel aircraft tug with a split cab design. Class I rated at 40,000 lbs GVW and 27,000 lbs DBP


● NMC-Wollard Model 60, A/S32A-30A tow tractor with 5,000 lbs DBP used for towing light aircraft and helicopter


● Harlan GHTDJ-40 diesel aircraft tug/ baggage tractor with a 4,000 lbs drawbar pull and enclosed, heated cab


● Eagle TN-4 warehouse tractor with a Continental 4 cylinder diesel engine


● Entwistle MB-4 model 9330, with a DBP of 10,300 lbs.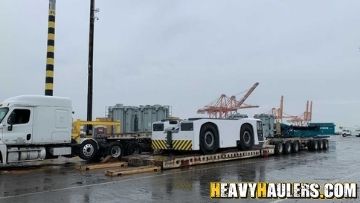 Start Your Heavy Haulers Shipping Experience Moving Your Airport Pushback Tug
When you select Heavy Haulers to move your airport tractor or tug, you get a comprehensive shipping experience, including expert logistic planners and certified, insured, and bonded loading teams. We survey each piece of equipment you need to be shipped, from single-item moves to entire fleets of vehicles. The weight and structure of each piece is taken into account, and we only use the correctly reinforced trailers and shipping machinery to transport your tug.
Once we've secured your equipment, we take the best route to your destination – even rough or remote terrain. All paperwork and hauling permits are prepared before we depart, ensuring that there are no unnecessary delays. Once we've arrived, we safely unload. As our teams travel with your tugs, you can track us in real time – we're with you through every minute of the process. Quotes are custom, depending on what you need, where, but they're always budget-friendly and honest.
How To Ship an Airport Pushback
Shipping an airline pushback tug is a job for experts. Although these trucks are lighter than most equipment we ship, it's important to protect them during transport, especially the pins that attach to airport jets, for safety. Typically, airport tugs ship on step-deck trailers and can be transported without an escort convoy.
Expert drivers are needed to navigate through the complicated road ways leading to airports safely. The expert logisticians at Heavy Haulers can take care of necessary paperwork to get your pushback tug safely through airport security.
HEAVYHAULERS.COM
START YOUR SHIPMENT TODAY!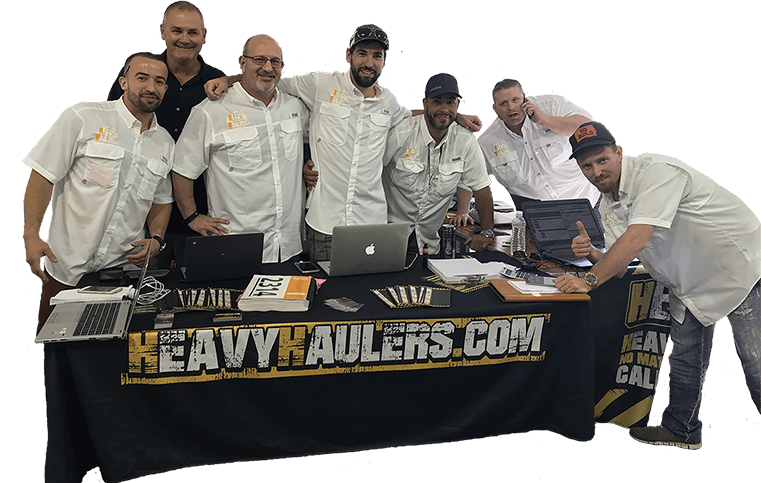 We Are Ready To Help You Haul Your Equipment!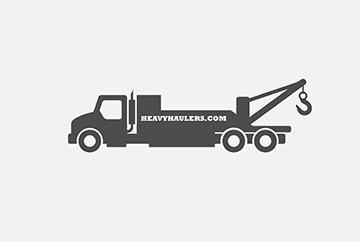 Heavy Haulers Biggest Airport Push Back Towing Services Provider (800) 908-6206
Need an airport push back towing service? At Heavy Haulers, we understand that you have invested heavily on your airport push back equipment. We have a highly-trained customer service team that is always ready to answer any of your queries on towing processes. They are always updating you during the towing process, and you can be sure that you will be at ease during the hauling of your machinery. We focus on ensuring safety and the right equipment to do the job. Call us through (800) 908-6206 and get the best towing service for your airport pushback.
Looking For Transport
With a Specific Trailer?

Max Weight: 150,000+ lbs. | Main Deck Length 29 ft.
| Well Width 8.5 ft. | Legal Height Limit 11.6 ft.

Max Weight: 48,000 lbs. | Max Length 53 ft.
| Max Width 8.5 ft. | Max Height 8.5 ft.
Max Weight: 48,000 lbs. Max Length 53 ft. |
Max Width 8.5 ft. | Max Height 11 ft.
Max Weight: 45,000 lbs. | Max Length 29 ft.
| Max Width 8.5 ft. | Max Height 11.5 ft.
Heavy Haulers Pilot Car Services
Are you looking for a reliable pilot car
for your transport?
Get Started