Hovercraft Transport with Heavy Haulers | (800) 908-6206
We are the most dependable and versatile hovercraft hauling company for the US, Mexico, and Canada. Our multi-axle flat and drop deck trailers are aimed at making heavy equipment hauling a breeze which we have been successful at for the last ten plus years. Single fluid transportation of your hovercraft will not only save costs but also provide the fastest and safest means of haulage.
Contact Our Expert Shipping Specialists
(800) 908-6206
A feasible alternative to transporting hovercraft is available at Heavy Haulers. Our lowboy and flat deck trailers present a lower gravity center which allows seamless rollover and stability to the hovercraft loads being hauled. A marked reduction in transport cost is evident with our fleet of trailer trucks that transport your hovercraft cargoes.
Our hovercraft transports have hauled cumbersome large, small and medium-sized crafts. Hovercrafts may appear challenging to transport, but heavy haulers make the job simplified. The hovercraft transport sector is a daily set up at Heavy Haulers, with clients becoming repeat customers due to the excellence and competency of our services.
Start Your Hovercraft Transport Solution
Heavy Haulers has a specialized department for heavy machinery or equipment such as hovercrafts that have to be moved. No other equipment is needed to load or unload free-standing hovercraft cargoes on our trailers. Removable ramps enable the trailer that carries hovercrafts to have them driven atop it. Efficiency is top of our core objectives during your employment of our rigs for hovercraft cargo requirements.
Other Hovercraft which Heavy Haulers Transports:
• Neoteric Rescue Model: 3626
• Gator Military Model: 8613
• Bubba's Hover Bw1 Model: 7600
• Dragon Flight HC 420 Hovercraft
When It Comes To Transport - Heavy Haulers Has What you Need!
5-Star Rating (Transportreviews.com)

A+ Rating from (Better Business Bureau)

Contingency Insurance

Experienced Drivers

24/7 Customer Service

Oversize and Overweight Load Shipping Specialists

Transport Services in All 50 States, Canada, And Mexico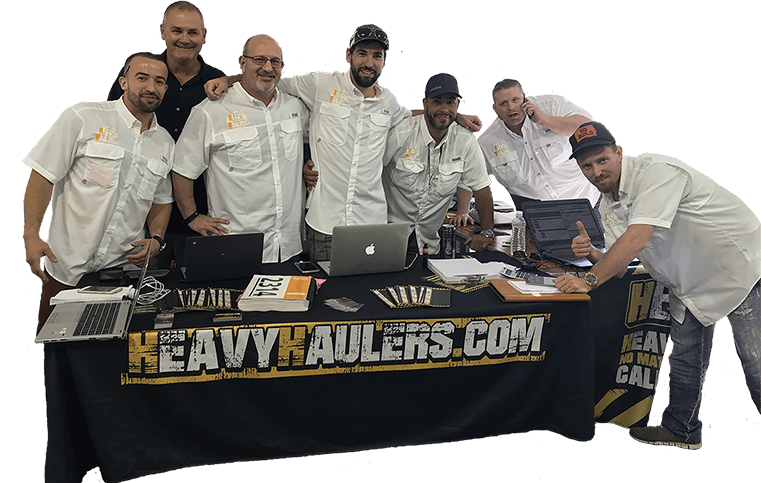 Looking For Transport
With a Specific Trailer?

Max Weight: 150,000+ lbs. | Main Deck Length 29 ft.
| Well Width 8.5 ft. | Legal Height Limit 11.6 ft.

Max Weight: 48,000 lbs. | Max Length 53 ft.
| Max Width 8.5 ft. | Max Height 8.5 ft.
Max Weight: 48,000 lbs. Max Length 53 ft. |
Max Width 8.5 ft. | Max Height 11 ft.
Max Weight: 45,000 lbs. | Max Length 29 ft.
| Max Width 8.5 ft. | Max Height 11.5 ft.
Heavy Haulers Ships Across All 50 States
Alabama - Alaska - Arizona - Arkansas - California - Colorado - Connecticut - Delaware - Florida - Georgia - Hawaii - Idaho - Illinois - Indiana - Iowa - Kansas - Kentucky - Louisiana - Maine - Maryland - Massachusetts - Michigan - Minnesota - Mississippi - Missouri - Montana - Nebraska - Nevada - New Hampshire - New Jersey - New Mexico - New York - North Carolina - North Dakota - Ohio - Oklahoma - Oregon - Pennsylvania - Rhode Island - South Carolina - South Dakota - Tennessee - Texas - Utah - Vermont - Virginia - Washington - West Virginia - Wisconsin - Wyoming
Heavy Haulers Pilot Car Services
Are you looking for a reliable pilot car
for your transport?
Get Started