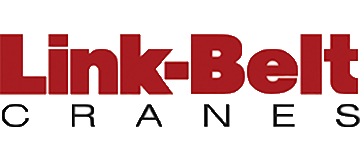 Let Heavy Haulers Transport Your Link-Belt Construction Equipment Where it Needs to Be!
For decades, Link-Belt Construction Equipment Company has offered exceptional services that meet the rising construction demands. Heavy Haulers have, for years, focused on transporting cranes and other heavy equipment manufactured by LINK-BELT to different clients across all states in the USA, Canada, and Mexico.

Technology is what drives LINK-BELT to provide all types of cranes that meet all your needs. The company's newest Equipment, the 175-ton (150-mt) 175|AT has an unmatched level of versatility and compact design. LINK-BELT provide equipment with a philosophy of continuous improvement to meet the demands and expectations of our clients across the globe. On the other hand, Heavy Haulers are always ready to transport heavy equipment to all clients in any State and across the borders to Mexico and Canada. Buy Link-Belt Construction Equipment and we will transport them for you.
Our Recent Link Belt Shipments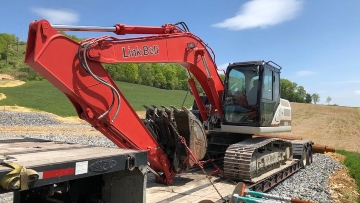 Shipping a Link-Belt 160X-3 Excavator
Shipping From: Elliotsburg, PA

Transporting To: Greenville, NH

Specs: 2015 Link-Belt 160X-3 excavator; 29L z 8.6W x 10.5H; 38,000lbs

Transport Specialist: Hal F.
(772) 227-1564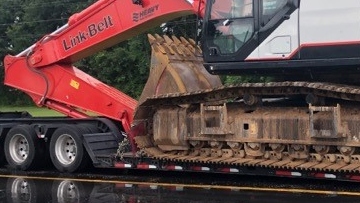 Link-Belt 490 Excavator transported through east coast
Shipping From: Theodore, AL 36582

Transporting To: Hamilton, MS 39746

Specs: Link-Belt 490 Excavator; 40L X 12W X 12.6H; 113,000lbs

Transport Specialist: Sam D.
(561) 931-6741
LINK BELT HC-238A heavy hauled from CO to TX
Shipping From: Elbert, CO 80106

Transporting To: Boyd, TX 76023

Specs: LINK BELT HC-238A: 78L X 12W X 12.6H; 120,000 lbs;

Transport Specialist: Sam D.
(561) 931-6741
Flexibility Defines LINK-BELT
At Link-Belt Construction, we understand efficiency, speed, and reliability is very important during construction, and our equipment no only improves efficiency but reduces fatigue. Our qualified professionals are your partners throughout the construction process for guidance and equipment maintenance.
After buying the equipment, do not be worried about transporting Link-Belt's heavy equipment to any destination in the United State, Mexico, and Canada. At Heavy Haulers, our advanced master equipment and experienced drivers will transport your construction materials through all terrains safely and within the shortest time possible.
LINK-BELT's unmatched heavy equipment that we transport
Contact us through (800) 908-6206 and let us work with you to transport your newly acquired heavy equipment. LINK-BELT's products and services are available online through their website. LINK-BELT have a distribution network in the United States, Asia, Australia, Canada, Europe, Middle East, Latin America and South Africa where the company has established a strong client base.
Common Link-Belt Construction Equipment We Transport Frequently Are:

• Link BELT Lattice Crawler
• Lattice Truck
• Telescopic Crawler
• TCC 2500
• Telescopic Truck
• All Terrain
• Truck Terrain
When It Comes To Transport - Heavy Haulers Has What you Need!
5-Star Rating (Transportreviews.com)

A+ Rating from (Better Business Bureau)

Contingency Insurance

Experienced Drivers

24/7 Customer Service

Oversize and Overweight Load Shipping Specialists

Transport Services in All 50 States, Canada, And Mexico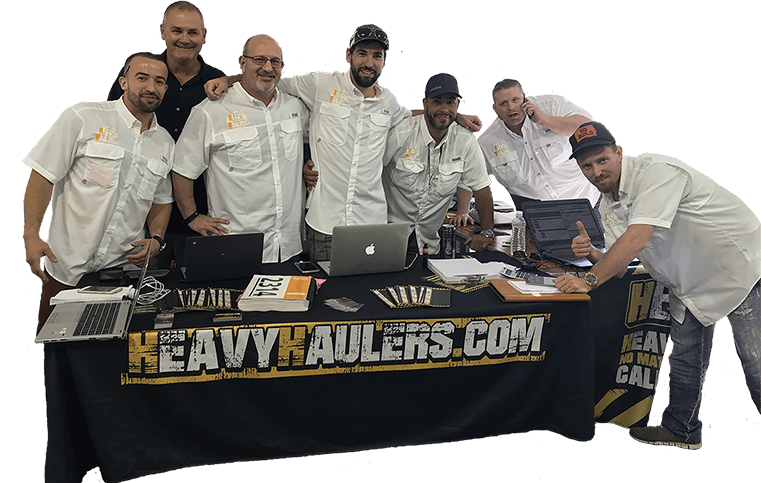 Looking For Transport
With a Specific Trailer?

Max Weight: 150,000+ lbs. | Main Deck Length 29 ft.
| Well Width 8.5 ft. | Legal Height Limit 11.6 ft.

Max Weight: 48,000 lbs. | Max Length 53 ft.
| Max Width 8.5 ft. | Max Height 8.5 ft.
Max Weight: 48,000 lbs. Max Length 53 ft. |
Max Width 8.5 ft. | Max Height 11 ft.
Max Weight: 45,000 lbs. | Max Length 29 ft.
| Max Width 8.5 ft. | Max Height 11.5 ft.
Heavy Haulers Ships Across All 50 States
Alabama - Alaska - Arizona - Arkansas - California - Colorado - Connecticut - Delaware - Florida - Georgia - Hawaii - Idaho - Illinois - Indiana - Iowa - Kansas - Kentucky - Louisiana - Maine - Maryland - Massachusetts - Michigan - Minnesota - Mississippi - Missouri - Montana - Nebraska - Nevada - New Hampshire - New Jersey - New Mexico - New York - North Carolina - North Dakota - Ohio - Oklahoma - Oregon - Pennsylvania - Rhode Island - South Carolina - South Dakota - Tennessee - Texas - Utah - Vermont - Virginia - Washington - West Virginia - Wisconsin - Wyoming
Heavy Haulers Pilot Car Services
Are you looking for a reliable pilot car
for your transport?
Get Started