Fully Insured Beneteau Boats Shipping Services
We've been transporting yachts made by Absolute Yachts for more than a decade now. We've gained the experience and invested in a lot of resources to make our shipping operations fast and reliable. Our specialists are experienced and familiar with every step of the way. They ensure that before your Absolute yacht is dispatched, it's accompanied by the right paperwork and is fully insured. When transporting large Absolute Yachts that are already in their own trailers, we offer power only shipping services. Heavy Haulers has professional and experienced drivers who will deliver your Absolute yacht anywhere in the country safely.
Absolute Spa was started in 2002 and is located in Podenzano, Piacenza (Italy). The company was started by designer and inventor Sergio Maggi and fiberglass expert Marcello Be. The company is independent in management and financially. Absolute makes luxury yachts that are grouped into four categories; Navetta, Flybridge, Sport Yacht and Sport Line.Yachts manufactured by Absolute range between the sizes of 47 to 73 feet. Yachts produced by Absolute are known for their great versatility, refined beauty, ergonomic spaces, comfortable cabins, elegant finishes and uncompromised functionality. Some examples of latest yachts manufactured by Absolute include Navetta 64 and 50 FLY.
Affordable and Secure Absolute Yachts Shipping Services
We transport all the models and sizes of boats manufactured by Absolute Yachts locally and internationally. Our Absolute Yachts shipping services are affordable and secure. We offer our clients accurate Absolute Yachts shipping quotes at no extra fees. Our shipping cost is all inclusive and without any hidden fees. We offer all our clients a specific specialist whom they can contact anytime they need an update on their Absolute yacht transport. We offer door to door and port to port shipping services for new and used Absolute yachts. To ship an Absolute yacht stress free, contact us today through our toll free number (800) 908-6206.
HEAVYHAULERS.COM
START YOUR SHIPMENT TODAY!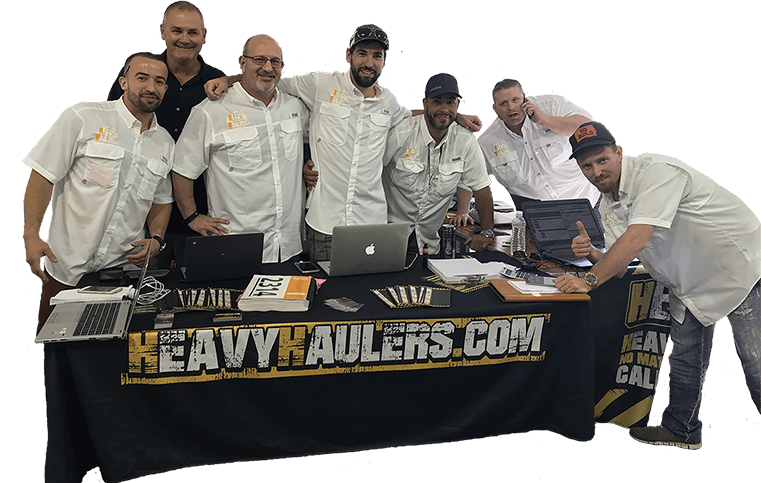 We Are Ready To Help You Haul Your Equipment!
Looking For Transport
With a Specific Trailer?

Max Weight: 150,000+ lbs. | Main Deck Length 29 ft.
| Well Width 8.5 ft. | Legal Height Limit 11.6 ft.

Max Weight: 48,000 lbs. | Max Length 53 ft.
| Max Width 8.5 ft. | Max Height 8.5 ft.
Max Weight: 48,000 lbs. Max Length 53 ft. |
Max Width 8.5 ft. | Max Height 11 ft.
Max Weight: 45,000 lbs. | Max Length 29 ft.
| Max Width 8.5 ft. | Max Height 11.5 ft.
Heavy Haulers Ships Across All 50 States
Alabama - Alaska - Arizona - Arkansas - California - Colorado - Connecticut - Delaware - Florida - Georgia - Hawaii - Idaho - Illinois - Indiana - Iowa - Kansas - Kentucky - Louisiana - Maine - Maryland - Massachusetts - Michigan - Minnesota - Mississippi - Missouri - Montana - Nebraska - Nevada - New Hampshire - New Jersey - New Mexico - New York - North Carolina - North Dakota - Ohio - Oklahoma - Oregon - Pennsylvania - Rhode Island - South Carolina - South Dakota - Tennessee - Texas - Utah - Vermont - Virginia - Washington - West Virginia - Wisconsin - Wyoming
Heavy Haulers Pilot Car Services
Are you looking for a reliable pilot car
for your transport?
Get Started
See what you need?
Call us for a FREE Shipping Estimate at (800) 908-6206