Excellent Barge Shipping Services
For excellent barge shipping services, visit Heavy Haulers and talk to our determined professionals about the entire transportation process. They are incredibly knowledgeable and straightforward. Furthermore, we come with some of the most affordable rates in the world. They are dependent on the size of the barge boat, it's weight, and the distance from the point of loading to the desired destination.
Fortunately, we have quality trailers that are ideal for barge shipping. Even if you are in the remotest parts of the country, we will still deliver your barge boat to you on time and safely. Our transport experts are well trained and have years of training. They also have all the necessary licenses to be on the road with large trucks. They will take the best care of your barges just like it is their. Call now! (800) 908-6206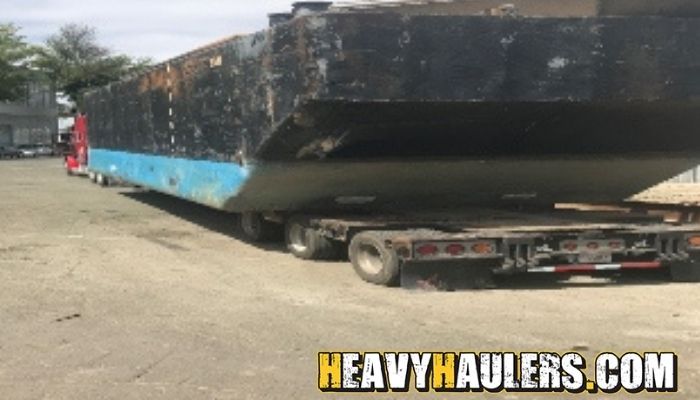 Get a Boat Transport Quote Now!


(800) 908-6206
Budget-Friendly Barge Transport Company
Barges are shoal-draft boats that come with flat bottoms. They are built for a variety of services, including transporting bulky goods. Most of barge boats are self-propelled, and they run on diesel engines. There are various types of barges on the market, and they come with different features. When choosing one for yourself, ensure that it can meet your unique needs. Then, look for excellent shipping services from Heavy Haulers to make sure that it is hauled to you in time.
At Heavy Haulers, you can get affordable barge shipping services at your convenience. We're dedicated to providing a quality shipping solution for your barge transport. We pay attention to every detail, pre-plan the route, and make sure to deliver on time. We understand your barge is important to you, and that means it's important to us. Call now and we'll provide a free shipping estimate for your barge. (800) 908-6206
Common Types of Barges We Ship
• Dutch Barges


• Hopper Barges


• Horse-Drawn Boats


• Landing Barges


• Liquid Cargo Barges


• Pleasure Barges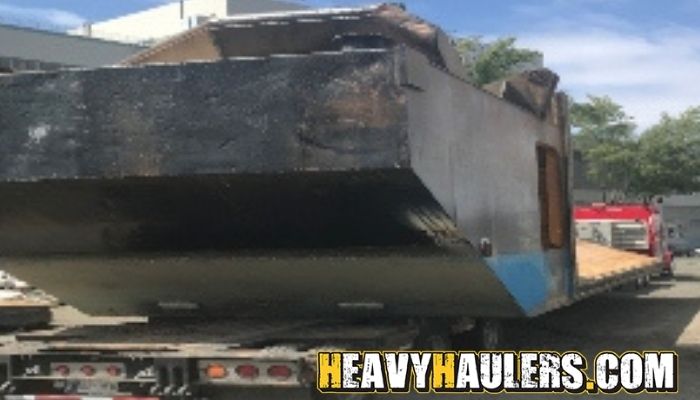 HOW TO SHIP BARGES WITH HEAVY HAULERS
We're here to handle every step of your barge transport. We are an excellent shipping company that can efficiently haul your barges both locally and internationally. An expert logistics agent will provide a custom solution to ship your barge. We make sure you have the details for easy pickup and drop off. Make sure that you have the necessary identification documents so that there will be no complications when you are receiving your boats. We provide barge transport solutions that fit your needs. Heavy Haulers does the heavy lifting, so you can get back to what matters. Call now! (800) 908-6206
Looking For Transport
With a Specific Trailer?

Max Weight: 150,000+ lbs. | Main Deck Length 29 ft.
| Well Width 8.5 ft. | Legal Height Limit 11.6 ft.

Max Weight: 48,000 lbs. | Max Length 53 ft.
| Max Width 8.5 ft. | Max Height 8.5 ft.
Max Weight: 48,000 lbs. Max Length 53 ft. |
Max Width 8.5 ft. | Max Height 11 ft.
Max Weight: 45,000 lbs. | Max Length 29 ft.
| Max Width 8.5 ft. | Max Height 11.5 ft.
HEAVYHAULERS.COM
START YOUR SHIPMENT TODAY!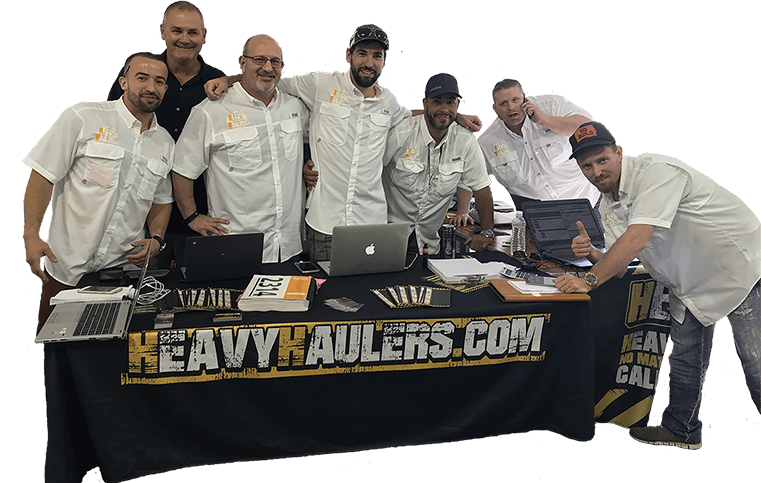 We Are Ready To Help You Haul Your Equipment!
See what you need?
Call us for a FREE Shipping Estimate at (800) 908-6206