Top-Notch Modular Dock Transport Services
Are you managing a maritime maintenance project or other industrial operations that require floating docks? These portable docks provide easy access to the water for workers and divers, but their transportation is easier said than done. If you are searching for a trusted shipping company to transport a modular dock, hire Heavy Haulers and experience quality, custom-made hauling services at reasonable prices.
Heavy Haulers holds a motor carrier and transportation license. Therefore, we are a legally recognized company with the authority not only to ship heavy cargo within the US but to Canada, Mexico, and other international destinations. Our industry-seasoned trucking drivers have hauled valuable load on northern roads and highways for over ten years. Therefore, they have the skill and experience to move your cargo from the origin to the equipment-receiving region. Call now for a free shipping estimate! (754) 732-0936
Contact Our Expert Shipping Specialist's
(754) 732-0936
Cost-Effective Modular Dock Shipping Solutions
Purchasing modular docking pontoons means substantial financial input. Heavy Haulers' sales agents will work together with you to ensure you save every coin whenever possible. That includes the identification of the shortest and cheapest travel routes. We'll also negotiate the best prices with our overseas shipping partners, in case you require international hauling services.
Furthermore, the company is insured to move valuable pieces of equipment. We back that up by ensuring every driver holds insurance alongside a contingency cargo insurance. The only amount you pay is for transportation and other additional services. We will handle the rest of the nitty-gritty.
A modular dock/pontoon dock is a floating docking system used on marinas to provide access to the water for industrial activities and other projects. They feature connected plastic pontoons that provide buoyancy. They can withstand the weight of a water pump or scaffold and in water purification facilities. Let's get started! Call now! (754) 732-0936
Common Types of Modular Docks Heavy Haulers Ship
• Airtight Floating Docks


• Piling Docks


How to Transport a Modular Dock with Heavy Haulers
Transport your modular dock with the best! The project starts by assessing the cargo and matching it with the right method of transportation. The pontoons can be easily towed on a flatbed trailer and moved to the specific destination. We carefully and creatively arrange them on the trailer and fasten them securely using tie-downs. The cargo is then coupled with a power cab that can tow the load over both short and long distances.
Looking For Transport
With a Specific Trailer?

Max Weight: 150,000+ lbs. | Main Deck Length 29 ft.
| Well Width 8.5 ft. | Legal Height Limit 11.6 ft.

Max Weight: 48,000 lbs. | Max Length 53 ft.
| Max Width 8.5 ft. | Max Height 8.5 ft.
Max Weight: 48,000 lbs. Max Length 53 ft. |
Max Width 8.5 ft. | Max Height 11 ft.
Max Weight: 45,000 lbs. | Max Length 29 ft.
| Max Width 8.5 ft. | Max Height 11.5 ft.
HEAVYHAULERS.COM
START YOUR SHIPMENT TODAY!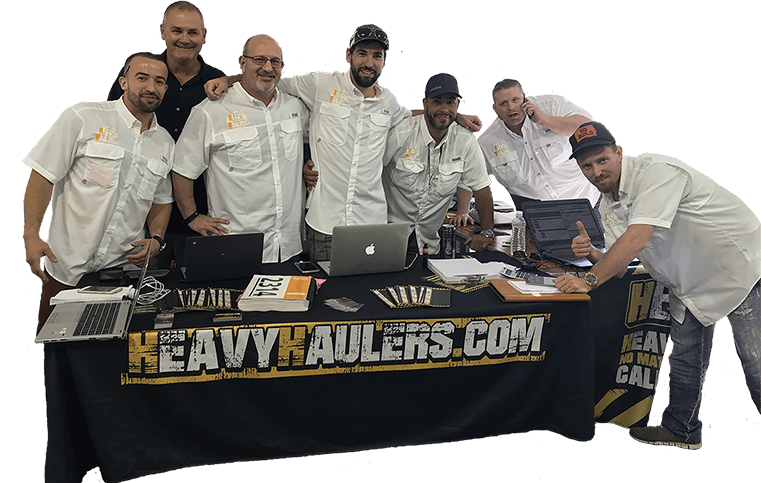 We Are Ready To Help You Haul Your Equipment!
See what you need?
Call us for a FREE Shipping Estimate at (754) 732-0936