Quality Dinghy Boat Transportation Services
Shipping a dinghy boat is a process that will go a lot smoother if you select a reputable company to do it for you. At Heavy Haulers, we have been transporting various types of dinghy boats for a decade. Over the years, we have built an excellent reputation, and clients from all the fifty states know that they can depend on us on any day because we are available 24/7. Our professionals always take the necessary precautionary measures to see to it that no harm befalls your dinghy boat. Call now for a free shipping estimate! (754) 732-0936
During the trip, the drivers are responsible for your shipment, and they will also do their best to get to you on time. Among our last desires is to keep you waiting and ruin the plans that you had already made. To make sure that your dinghy boat is protected, we provide insurance coverage. Even as you try to get your own, you know that we have got you covered should anything happen during the transportation. Even so, the chances of accidents are minimal because our drivers are always sober and extra-keen while on the road.
Contact Our Expert Shipping Specialist's
(754) 732-0936
Local and International Dinghy Boats Shipping
A dinghy is a small boat whose primary purpose is to make transfers from larger vessels. Most people tow them because they can also come in handy as lifeboats. They may not look the same but do not confuse dinghy boats with sailing boats because the latter are built explicitly for sailing.
The length of dinghies varies, but it typically ranges from 6 to 20 feet. The buoyancy and carrying capacity of one is also different from that of another. With Heavy Haulers, you can haul your dinghies both locally and internationally. Our drivers are well conversant with different routes all over the nation. To make dinghy boats shipping even better, they are always available whenever you need them.
Common Types of Dinghy Boats We Ship
• Dories


• Whitehall rowboats


• Prams


• Rigid safety dinghies


• Whaleboats


How to Ship Dinghy Boats
One of the most important steps of shipping dinghy boats is looking for a transportation company. Since there are many in your state, you must take your time to evaluate them and determine the one which is capable of providing superior services that you are looking for. But how do you make your final decision about shipping dinghy boats?
Go for a shipping company that has been in the industry for years, like Heavy Haulers. This provides you with the assurance that they know what they are doing. Also, research to see if they are reliable or not. When are they available? Do their previous clients trust them, or is their website filled with poor reviews? Moreover, ensure that they are licensed and insured. If they have the necessary documents and permits to haul dinghy boats, they are serious about what they do. Hence, you can trust them.
Looking For Transport
With a Specific Trailer?

Max Weight: 150,000+ lbs. | Main Deck Length 29 ft.
| Well Width 8.5 ft. | Legal Height Limit 11.6 ft.

Max Weight: 48,000 lbs. | Max Length 53 ft.
| Max Width 8.5 ft. | Max Height 8.5 ft.
Max Weight: 48,000 lbs. Max Length 53 ft. |
Max Width 8.5 ft. | Max Height 11 ft.
Max Weight: 45,000 lbs. | Max Length 29 ft.
| Max Width 8.5 ft. | Max Height 11.5 ft.
HEAVYHAULERS.COM
START YOUR SHIPMENT TODAY!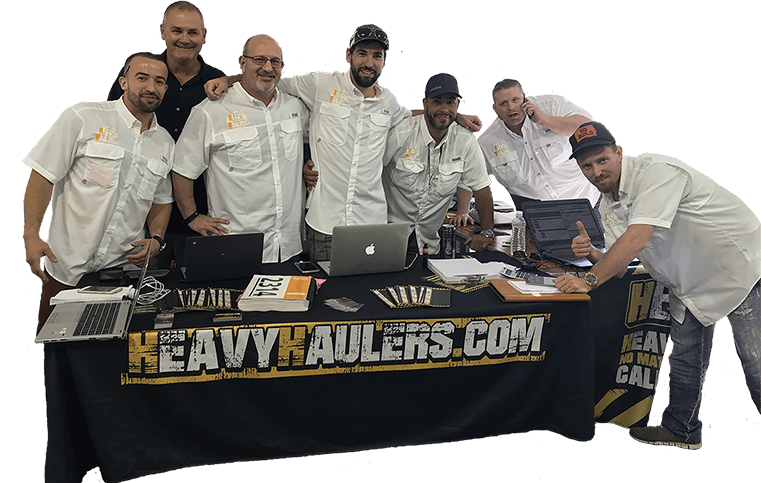 We Are Ready To Help You Haul Your Equipment!
See what you need?
Call us for a FREE Shipping Estimate at (754) 732-0936