Professional Benetti Yachts Transport Services
Transporting Benetti yachts with Heavy Haulers saves you the headache. We do all the work so that our clients can rest as they wait for their Benetti yacht. Our specialists are professionals who ensure your Benetti yacht has all the right documents and is fully insured before dispatch. We have state of the art trailers of different sizes to help us transport Benetti boats fast and efficiently. We use cranes to safely load Benetti yachts on the trailers. Our Benetti yachts power only shipping services are offered at affordable rates. Our professional drivers hitch the large Benetti yachts that come in their own trailers and transport them to the given drop off location.
Benetti was founded in 1873 by Lorenzo Benetti. This is after he acquired the Darsena Luca shipyard. The company made fishing boats and Mediterranean trading ships. When Lorenzo Benetti died in 1914, the company was taken over by his sons Gino and Emilio. They renamed the company Fratelli Benetti. When Gino died in 1927, his sons took over his share. Emilio was assisted by his sons Maurizio and Bertani. In 1984, the company fell into financial hardships and was bought by Paolo Vitelli who owns Azimut. He renamed it Benetti Shipyard. We transport all the models and sizes of Benetti yachts.
Safe and Affordable Benetti Yachts Shipping Services
Benetti yachts range between the sizes of 100 to 145 feet. We transport new or used Benetti boats locally and internationally. We offer expedited shipping services for the clients who urgently need their Benetti yachts delivered. Our Benetti yachts shipping services are available at affordable rates. Our shipping cost also caters for a specific specialist who is assigned to your shipment until it's delivered. We offer free and accurate Benetti yachts shipping quotes. Heavy Haulers guarantee safe and timely Benetti boats shipping services. To transport a Benetti yacht, contact us today through our toll free number (754) 732-0936.
HEAVYHAULERS.COM
START YOUR SHIPMENT TODAY!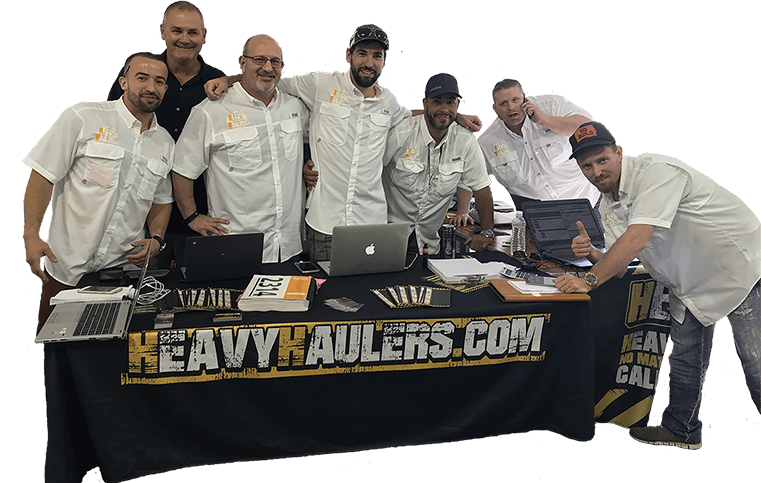 We Are Ready To Help You Haul Your Equipment!
Looking For Transport
With a Specific Trailer?

Max Weight: 150,000+ lbs. | Main Deck Length 29 ft.
| Well Width 8.5 ft. | Legal Height Limit 11.6 ft.

Max Weight: 48,000 lbs. | Max Length 53 ft.
| Max Width 8.5 ft. | Max Height 8.5 ft.
Max Weight: 48,000 lbs. Max Length 53 ft. |
Max Width 8.5 ft. | Max Height 11 ft.
Max Weight: 45,000 lbs. | Max Length 29 ft.
| Max Width 8.5 ft. | Max Height 11.5 ft.
We Can Ship Your Equipment Anywhere in the
US, Canada, and Mexico
Heavy Haulers Pilot Car Services
Are you looking for a reliable pilot car
for your transport?
Get Started
See what you need?
Call us for a FREE Shipping Estimate at (800) 908-6206