Fully Insured Bennington Boats Shipping Services
At Heavy Haulers, we transport Bennington boats locally and internationally. When transporting Bennington boats, we ensure that they are fully insured before they are dispatched. Our specialists are professionals and plan everything from start to finish. They ensure that your Bennington boat is transported in the most suitable trailer and has all the right paperwork. We use cranes to lift Bennington boats onto our trailers. We transport both used and new Bennington boats to a destination of your choice. When it comes to large Bennington boats which are already in their own trailers, we offer power only shipping services. Our drivers hitch them and safely transport them.
Bennington was started by three men from Indiana in 1997. Richard (Dick) Strefling, Patrick Call and Steve Vogel started the company as a privately owned business. About ten percent of the boats made by Bennington are custom. Bennington (Boat Holdings LLC) was sold on May 30th 2018 to Polaris Industries LLC for $805 million. The son of founder Steve, Jacob Vogel, who was already a chief executive continued to lead Boat Holdings. Currently, Bennington has more than 600 employees. It's head office location is found in 2805, Decio Drive, Elkhart, Indiana 46514.
Affordable and Timely Bennington Boat Transport Services
We transport all sizes and models of Bennington boats at affordable rates. Our shipping cost caters for everything without any added fees. We assign a specific agent to each shipment so that our clients can communicate with us easily when they need updates. Our Bennington boat shipping services are timely and safe. We offer free Bennington boat shipping quotes. For the clients who need their Bennington boats delivered urgently, we offer expedited shipping services at an extra fee. To transport a Bennington boat, contact us today through our toll free number (754) 732-0936.
HEAVYHAULERS.COM
START YOUR SHIPMENT TODAY!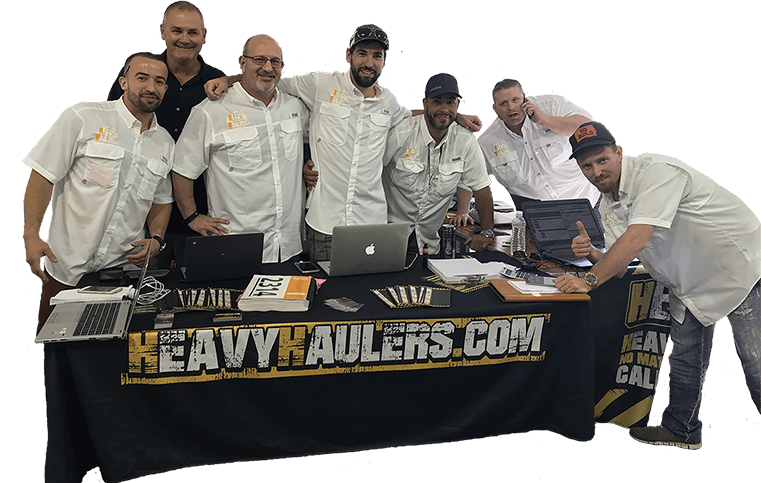 We Are Ready To Help You Haul Your Equipment!
Looking For Transport
With a Specific Trailer?

Max Weight: 150,000+ lbs. | Main Deck Length 29 ft.
| Well Width 8.5 ft. | Legal Height Limit 11.6 ft.

Max Weight: 48,000 lbs. | Max Length 53 ft.
| Max Width 8.5 ft. | Max Height 8.5 ft.
Max Weight: 48,000 lbs. Max Length 53 ft. |
Max Width 8.5 ft. | Max Height 11 ft.
Max Weight: 45,000 lbs. | Max Length 29 ft.
| Max Width 8.5 ft. | Max Height 11.5 ft.
We Can Ship Your Equipment Anywhere in the
US, Canada, and Mexico
Heavy Haulers Pilot Car Services
Are you looking for a reliable pilot car
for your transport?
Get Started
See what you need?
Call us for a FREE Shipping Estimate at (800) 908-6206